Why Madonna's New Album 'Madame X' Is A Full Circle Moment For The Icon
By James Dinh
June 22, 2019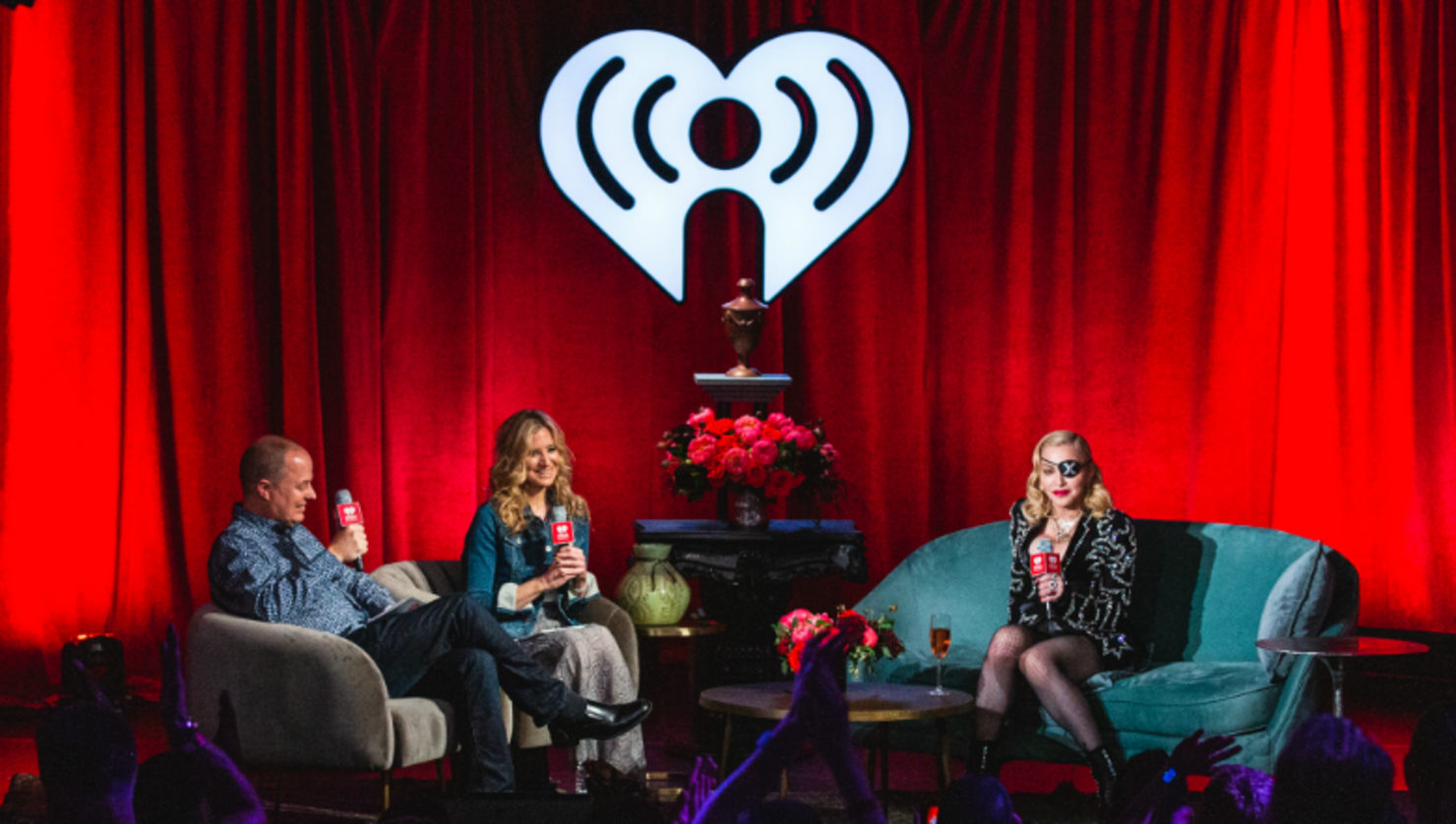 For better or for worse, Madonna has always been unapologetically herself. Almost four decades in the game, the blueprint to contemporary female pop stardom continues that agenda on Madame X, her recently-released 14th studio effort. During the latest installment of iHeartRadio ICONS, the industry titan took to the iHeartRadio Theater in New York City on Thursday (June 20) for an intimate interview with Cubby and Christine of 106.7 Lite fm, where the three-piece listened to part of the record and took a journey to the past by revisiting to some of the Queen of Pop's biggest anthems.
Perched on a sofa with her flute of rosé champagne and an eye patch worn during recent weeks of promotion, the 60-year-old also touched on a number topics, including her move to Lisbon, learning how to trust her intuition and how her latest transformation feels like a nod to her string of fearless reinventions of yesteryears.
Early into her sit-down interview, Madonna admitted the unexpected — even for Madonna. With over a dozen of albums under her belt, she didn't have an interest in creating a follow-up to 2015's Rebel Heart. "[Lisbon] made me feel alive again 'cause I'm telling you I had no intention of making another record," she confessed. It was two years of living in the Portugal capital that prompted the pop veteran to refuel her musical muse and welcome a number of surprises along the way. Despite her superstar status, the icon became a stranger amongst the crowd and discovered the underlying art scene. "I saw and heard music that I never heard before. I was truly, truly inspired and I had no intention of going to Lisbon to make a record," she said.
For Madame X, the singer gathers notes of inspiration from the cultural scene to create her most brazen, yet all-embracing offering in recent years. With features from Maluma, Anitta, Swae Lee and Quavo, the set also reunites the pop chameleon with French producer, Mirwais, her primary American Life collaborator, and it's clear the two opt for the jugular. Described by the entertainer as a "smorgasbord" of songs, the LP steers clear of Top 40 trends, dips in and out of the Portuguese language and, most notably, revels in her experimental side. "I did more freely [write what I wanted] because, as I said, I didn't feel the pressure that I had to make another record," she continued. "I was also a stranger in a strange land and at the end of the day...How many years have I been doing this? 36? Zero f**ks given."
As for the backstory behind Madonna's latest reinvention, which has seen her sport an eyepatch and bedazzled outfits, the reasoning is loaded, but sentimental. At just 19, she began studying dance under famed choreographer Martha Graham and because of her ever-changing attire, the pioneer aptly deemed her Madame X, a nickname that stuck with her all the way until 2019. While finishing the record, Madonna invited fashion designer Jeremy Scott over to listen to tracks and at that point, he helped her connect the dots between Graham's nickname and the singer's unfamiliarity to live in a city as a stranger, something she had experienced when she relocated to New York City in the late '70s. "It must have stayed with me unconsciously through my entire career because everyone's always talking to me about how I reinvent myself and I think Martha Graham started it, so blame it on her," she joked.
Madonna has always had a reputation for being a woman of authority, which has sometimes been mistaken for just being "this cold, calculating, ambitious bitch," as per a vintage interview from 1991. Her words. Not ours. But you don't get almost four decades in the game without the talent, drive and self-awareness that the entertainer exudes. Simultaneously, Thursday night also brought plenty of moments of humor to the table when the singer reflected on her longtime controversial nature ("I'm the scapegoat of humanity.") and the obvious eyepatch accessory ("I like the idea of sensory deprivation. Sometimes you just need to close one eye, ya know?")
Always the rebel with (and sometimes without) a cause, Madonna, 60, is still learning about herself and those lessons can be heard all throughout Madame X, particularly on a track called "Extreme Occident." "I've spent my entire life listening to the noise and people's commenting and ideas and judgement and criticism and advice and what I should do and what I shouldn't do. One can't help but be influenced by those voices," she admitted during a rather vulnerable moment in the evening.
"For me, that song is about realizing that all the naysayers and all the people who said 'You're not doing the right thing' or 'This is a big mistake or a career ender' or whatever and all the angst that I went through, I realized that I should have always and only paid attention to my intuition. To thy own self be true. I realized all that time, I wasn't lost and that's what hurt me most. I wasted all that time caring so much what people think and beating myself up and feeling bad. It's a triumphant song but it's also reflective and, you know, slightly bittersweet."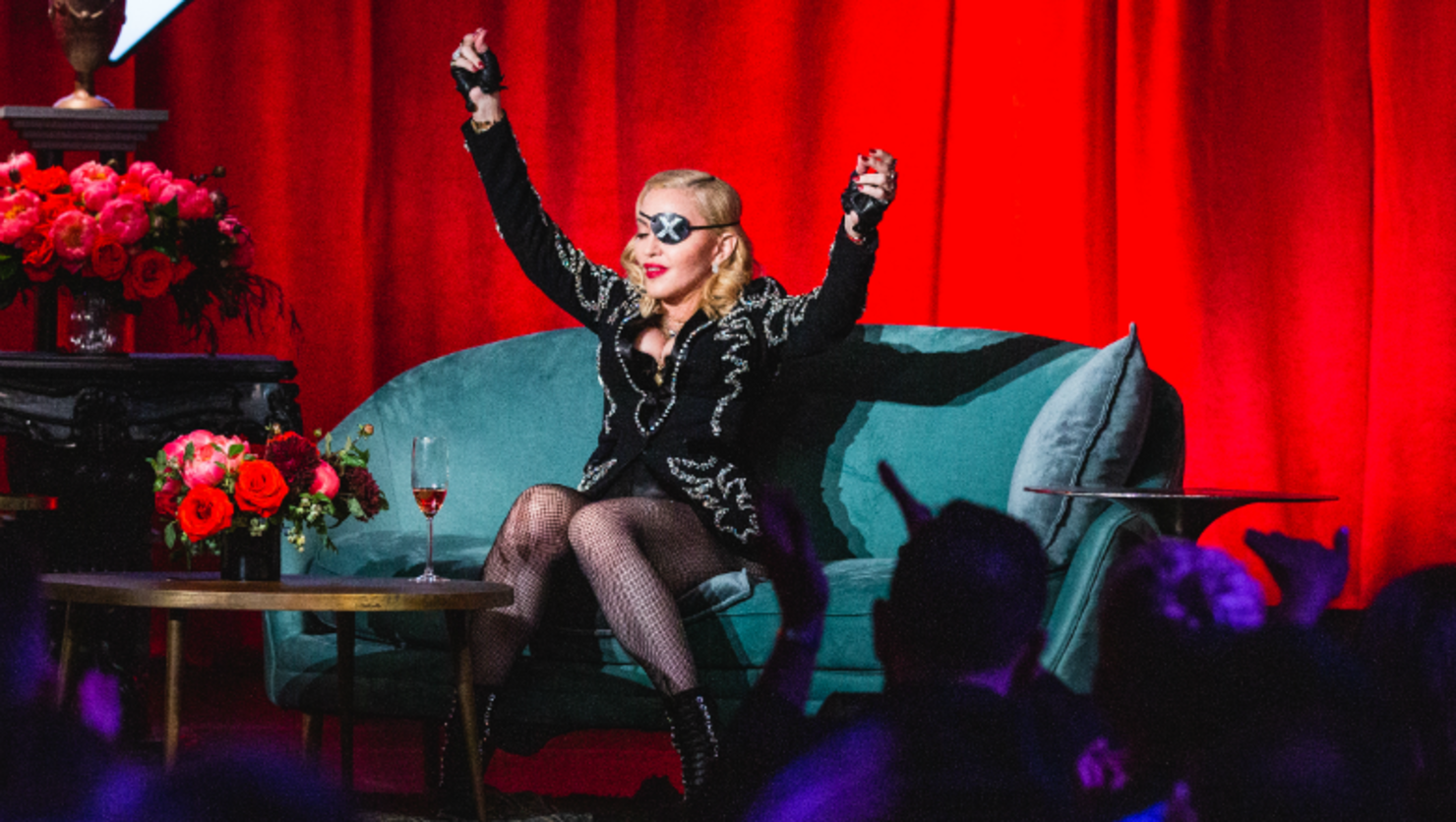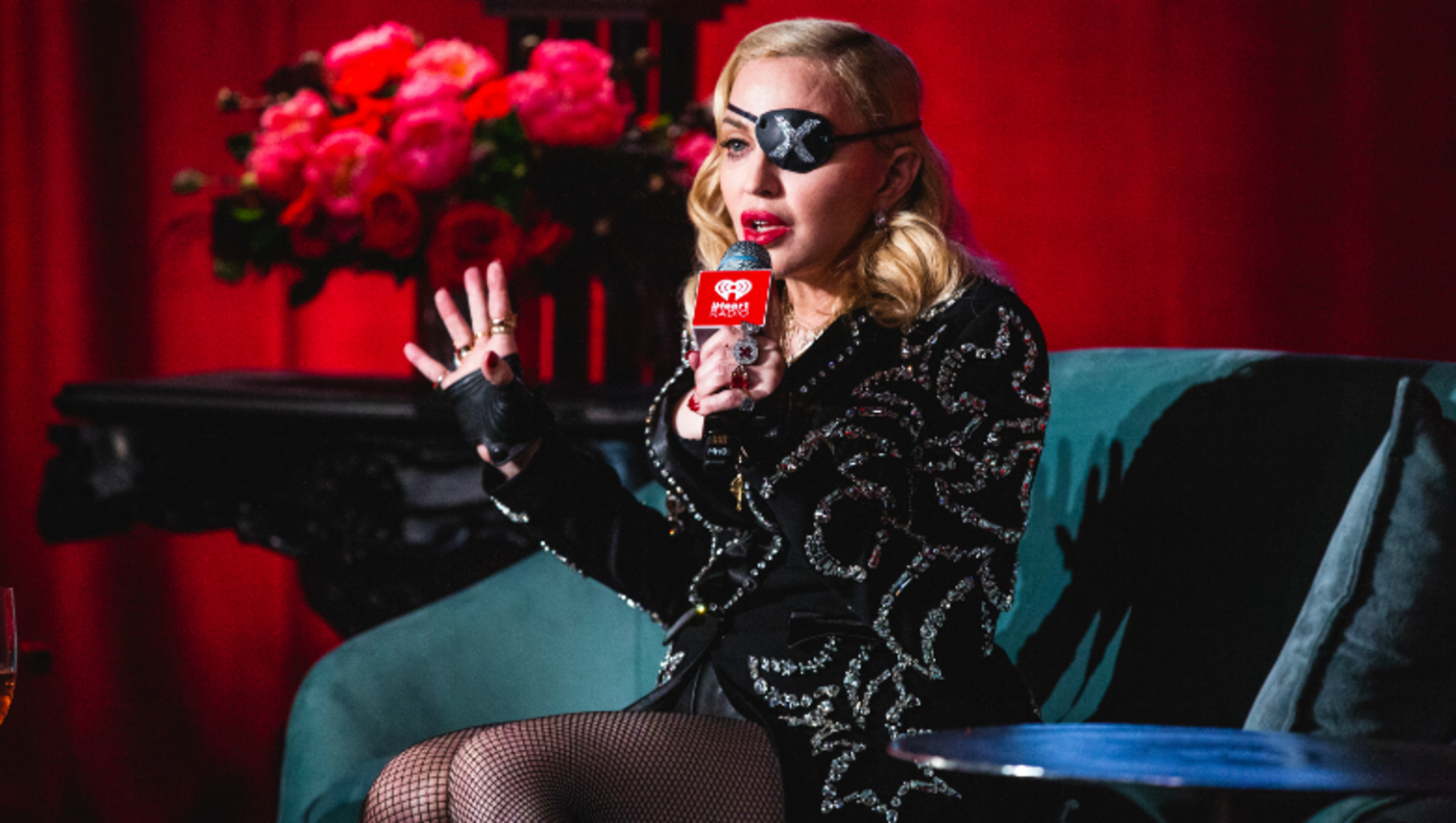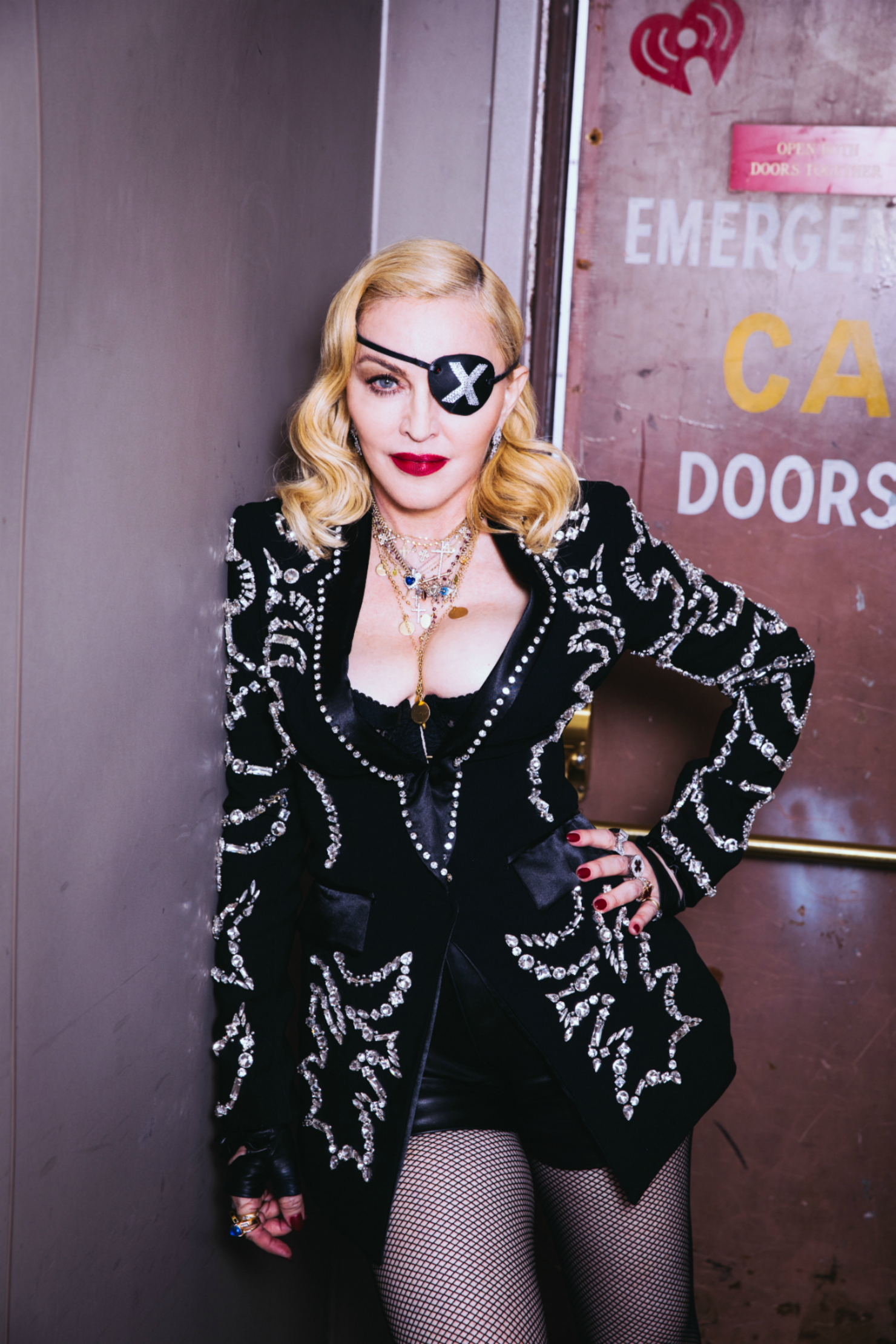 Photo: Katherine Tyler for iHeartRadio