Nipsey Hussle's Daughter Honors Him At Her Elementary School Graduation
By Lauren Crawford
June 24, 2019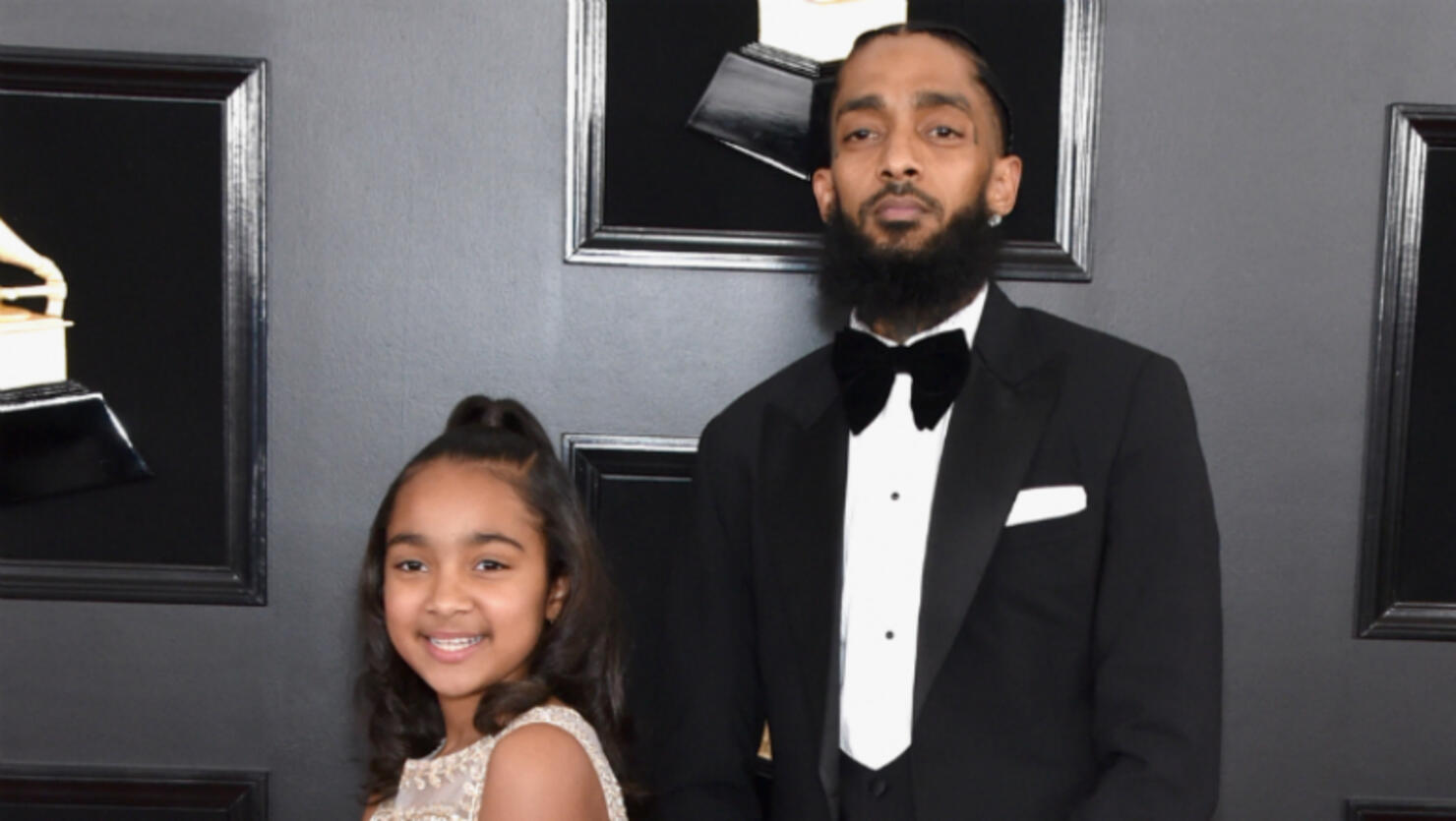 Nipsey Hussle's daughter Emani honored her late father during her elementary school graduation over the weekend.
While standing in front of her peers, family, and friends, the 10-year-old, dressed in her cap and gown, shouted out her dad and mother, Tanisha Foster, in a short speech. "I want to begin by sharing my thankfulness for my mom for believing in me, and my dad, for always being there for me," she said according to a video shared on a fan Instagram account.
Emani's aunt, Samantha Smith, who is also her current guardian, later shared a photo of a smiling Emani posing beside her and Emani's two-year-old brother, Kross, at the graduation to Instagram Story on Saturday (June 22). "Baby girl growing up," she captioned the sweet post.
As fans know, Nipsey was gunned down outside his Los Angeles clothing store on March 31. Since his tragic murder, the late rapper and activist's family has been in and out of court fighting for custody of Emani. Last month a judge ruled that Samantha would be given custody of the ten-year-old after she claimed that Emani's mother, Tanisha, was unfit.
Following the judge's ruling, Tanisha was videotaped storming out of the courtroom. While in tears, she told a photog she was "pissed off" about how the case turned out.
Being that hearing was sealed, and another court date was set for July, it's not known if the judge's ruling was permanent or temporary.
Photo: Getty Images