Panic At The Disco Score Another Gold-Certified Single
By Katrina Nattress
June 24, 2019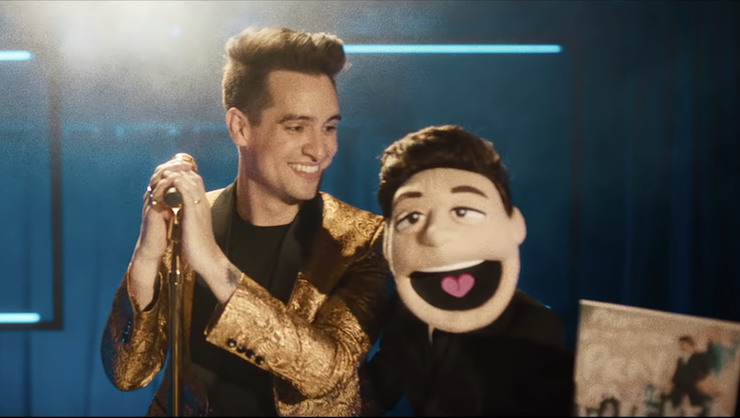 Panic! At The Disco have yet another song to add to their long list of Gold-certified singles. Their latest Pray For The Wicked hit, "Hey Look Ma, I Made It" is now officially Gold, which means it's sold the equivalent of 500,000 copies. The track is in good company with its album partners "Say Amen (Saturday Night)" and "High Hopes" both certified Platinum.
This isn't the only new accomplishment for the band, either. The album's standout single "High Hopes" is now triple Platinum, which means its sold the equivalent of over 3 million copies. The track has quickly become P!ATD's most successful single. Aside from the huge certification milestone, "High Hopes" is the band's most-viewed music video, hit No. 1 across three different radio formats, peaked higher than any of the band's other singles on the Billboard Hot 100 chart, and became the longest leading No. 1 single on the Adult Pop Songs radio airplay chart this decade.
Pray For The Wicked also recently went Platinum. With this feat in the books, five of P!ATD's six albums have now gone Platinum, with the exception of their third effort Vices & Virtues,which is still at Gold status. In fact, the band's debut A Fever You Can't Sweat Out is triple Platinum, and their fifth album Death of a Bachelor has gone double Platinum.
Photo: YouTube
Chat About Panic At The Disco Score Another Gold-Certified Single