Joe Walsh Is Working On Something With AC/DC's Brian Johnson
By Andrew Magnotta @AndrewMagnotta
June 25, 2019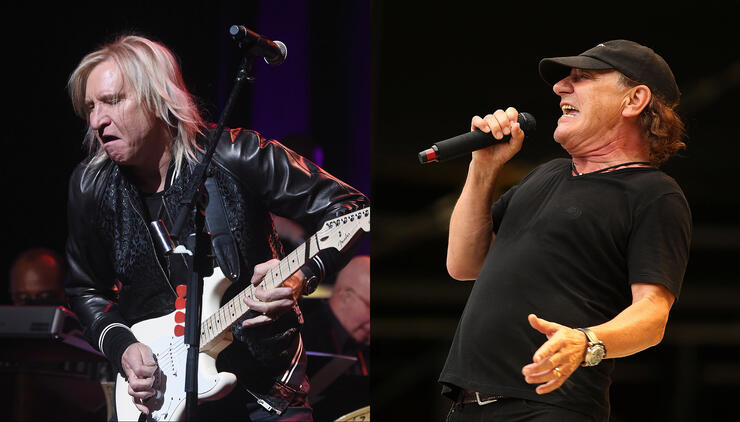 Legendary Eagles guitarist Joe Walsh and AC/DC front man Brian Johnson are up to something.
Walsh on Monday shared a photo via Instagram of himself and Johnson smiling with their arms around one another.
"Great day making music with my old pal Brian today in London," Walsh's caption read. "We nailed it! Love ya man!"
What the two were working on remains a mystery. Some fans have speculated that Walsh and Johnson may have been revisiting a song they wrote together that appeared on the front man's A Life on the Road show this past May.
In Episode 5 of the latest season of A Life on the Road, Johnson and Walsh workshopped a song called "Chase the Tail" while riding in the back of a limousine.
While Johnson hasn't performed live in some time, there's still optimism that AC/DC is poised for a return sometime soon. It was a year ago last August that Johnson was spotted with other current/former members of AC/DC at the band's preferred recording studio in Vancouver, British Columbia.
The band has remained silent on what its plans are, though Johnson supposedly confirmed this past winter that he is indeed back in the iconic hard rock band.
Walsh is currently on tour with the Eagles in the U.K. The band will remain across the pond through the end of July, then play a handful of dates in Las Vegas in September and October.
Get all the Eagles' tour dates here.
Photos: Getty Images