AC/DC Rumored to Be Recording New Album in Vancouver
By Andrew Magnotta
August 6, 2018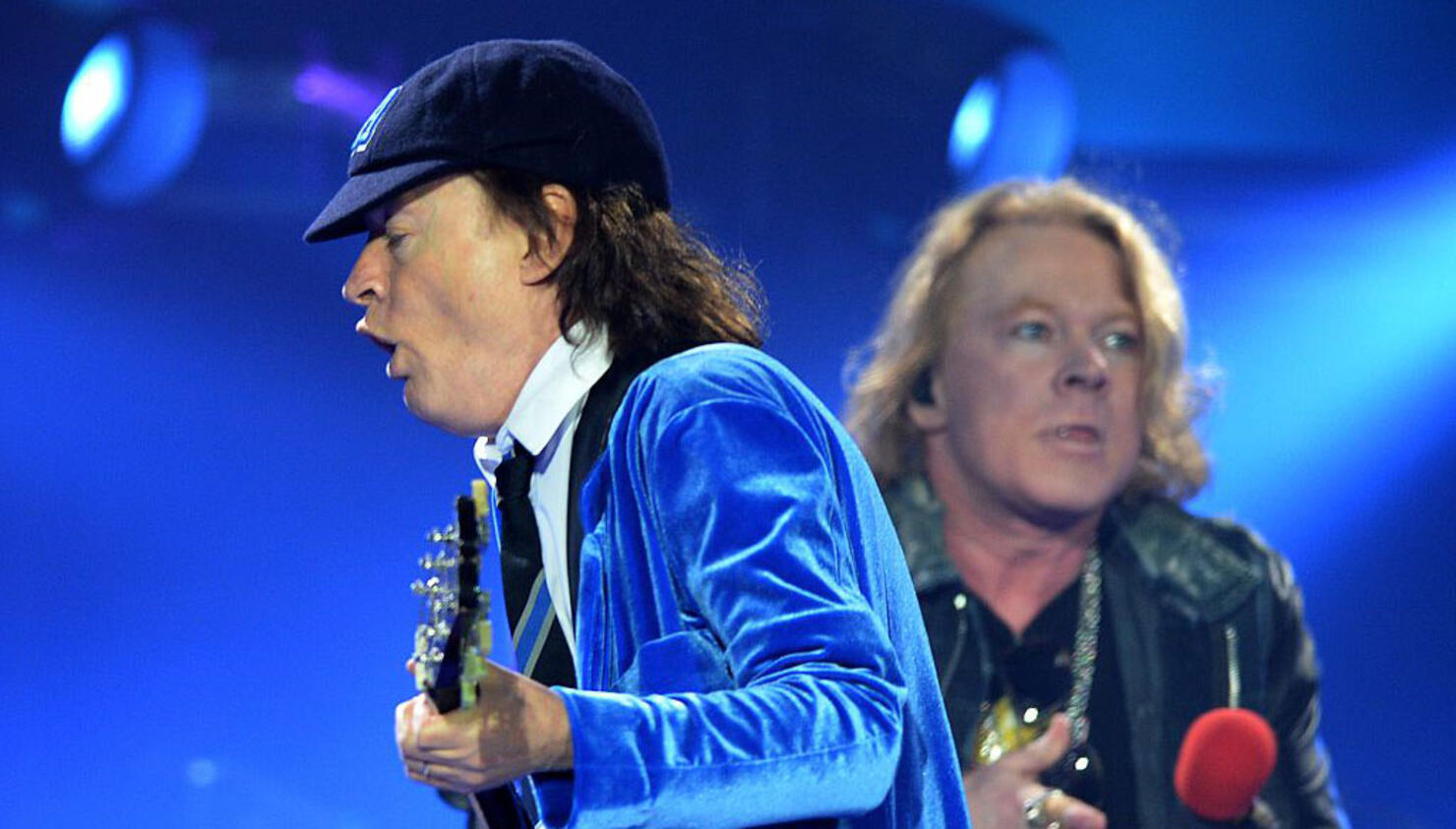 Present and past members of AC/DC have reportedly been spotted in Vancouver, BC, near where the legendary rock band recorded its last three studio albums.
Canadian fans reportedly ran into AC/DC rhythm guitarist Stevie Young and former AC/DC drummer Phil Rudd, who recorded on the band's last studio album, 2014's Rock or Bust.
Writer Steve Newton didn't reveal the identity of the person who reported chatting up Young and Rudd, but the story is believable, given all we've heard until this point. For what it's worth, Newton added that he has "complete faith" in his source.
Furthermore, at least one other AC/DC fan spotted Rudd and longtime AC/DC drum tech Dick Jones walking into a studio in Vancouver as recently as August 3.
For almost a year rumors have swirled about AC/DC guitarist Angus Young's reported determination to continue the band, despite the 2016 departures of frontman Brian Johnson and bassist Cliff Williams and the death of AC/DC co-founder Malcolm Young last fall.
Drummer Chris Slade, who toured with the band during Rudd's absence, noted in an interview this summer that Axl Rose's presence in the band "fired up" Angus during the Rock or Bust tour. Slade and many others close to the band believe Rose will be AC/DC's frontman if it, indeed, continues.
Rose won't be touring again with Guns N' Roses until November, so in theory he should have time in his schedule to record with AC/DC in Vancouver.
Photo: Getty Images