Lil Nas X Didn't Mean To Interpolate Nirvana On His Song 'Panini'
By Katrina Nattress
June 26, 2019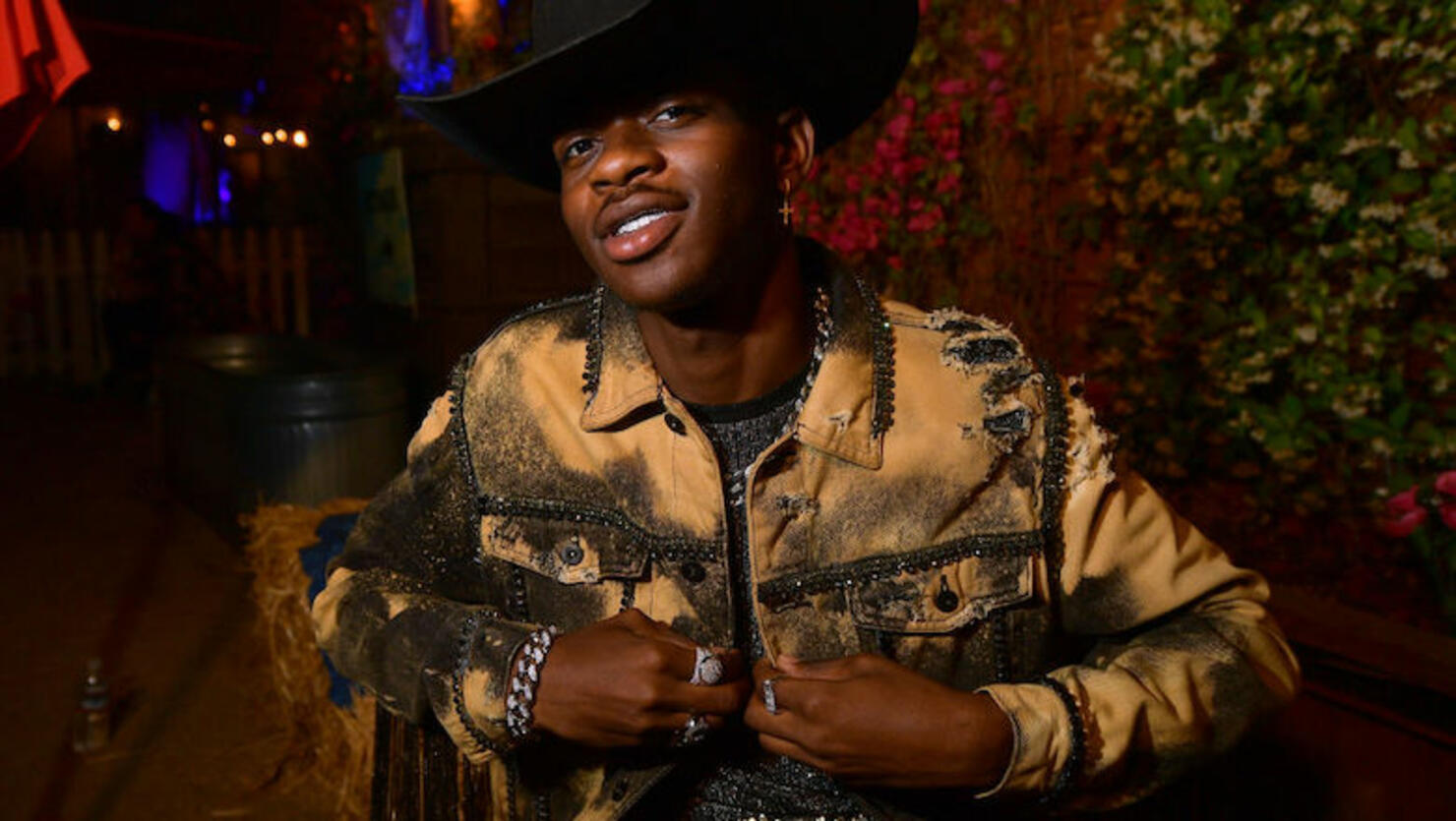 Lil Nas X may have become a viral sensation because of his ability to mesh hip-hop with country in his hit single "Old Town Road," but those aren't the only genres the young rapper explored in his debut EP, 7. The 20-year-old has a rock side, and it's apparent on the 8-song collection. In fact, "Old Town Road" samples Nine Inch Nails' "34 Ghosts IV."
But that's not the extent of it. Earlier this month, blink-182 drummer Travis Barker divulged that he was working in the studio with Lil Nas X. The result of their session is the pop punk-leaning "F9mily (You & Me)." He also interpolates Nirvana in the track "Panini," though the Atlanta native admits that was not on purpose.
"People was like, 'Wow, he sampled Nirvana.' I was like, 'No.' It's like, I didn't realize I was using almost the exact same melody," he said in a recent interview before explaining that writing the song is what got him into the grunge veterans' music.
"The craziest things about 'Panini' is it introduced me to Nirvana's album Nevermind," he said. "It's like, I always seen the cover, but I never actually listened to it."
Though it's not a complete rip off, the "Panini" chorus does have a similar melody to Nirvana's "In Bloom." But don't worry — Kurt Cobain is credited. Listen to both songs below.