Ace Frehley, Paul Stanley Are Speaking Again
By Andrew Magnotta @AndrewMagnotta
June 27, 2019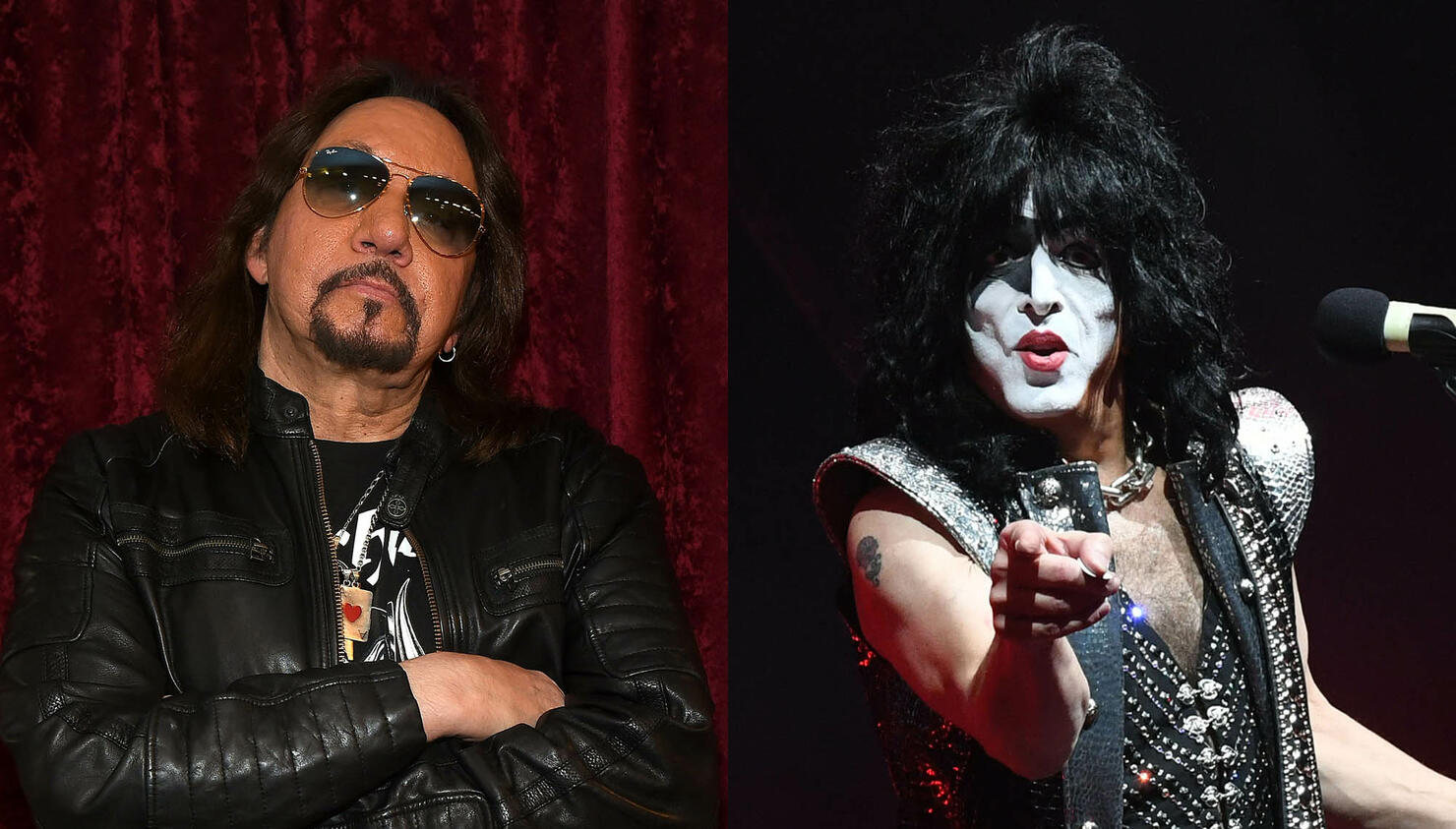 Ace Frehley is back in touch with KISS front man Paul Stanley, months after accusing Stanley and Gene Simmons of slandering him and Simmons of groping his wife.
While Simmons has yet to substantively address Frehley's accusations, Stanley has said on multiple occasions that the Spaceman wouldn't stay angry for long. It looks like he was correct.
Frehley confirmed in a recent interview with Wilkes-Barre, Pennsylvania's The Weekender that he and Stanley are mostly back on good terms.
"I spoke with Paul last week," Frehley said. "I just touched base. He didn't really want to talk about the feud between me and Gene. I heard he'd said some nice things [in the book], and I actually sent him a text thanking him for the kind words... That's what prompted me to get a hold of him and thank him, and wish him luck on the European tour that they're on right now. I always try to keep the door open."
Stanley and Simmons drew a rebuke from Frehley in January when they dissed their fellow Kiss co-founder in a Guitar World interview over his decades-long battles with alcoholism. In their comments, the pair suggested Frehley is still too unreliable to tour with Kiss, despite the fact that he's been sober for 12 years and touring with a solo band for most of that time.
But in Stanley's latest book, Backstage Pass, he writes that he's glad to have rekindled his friendship with Kiss's former Spaceman. The two collaborated on Frehley's 2016 solo album. And while Stanley was happy to lend a hand to Frehley, it was Simmons who actually went out on tour with him last summer.
For years, Frehley has been angling to get back in Kiss, looking for one last go-around with the band he helped build.
While Kiss is reportedly receptive to collaboration, the two parties can't agree on terms; Frehley wants to be back in the band full-time, while Stanley and Simmons have refused to break up the current (and longest-serving) Kiss lineup to reintegrate Frehley.
Absent a Kiss reunion, Frehley has solo tour dates booked all summer. Get his live dates here.
Kiss is currently on tour in Europe. The band will return to North America in August. Get Kiss's tour dates here.
Photos: Getty Images