Lori Loughlin Reportedly Second Guessing Decision To Plead Not Guilty
By Peyton Blakemore
June 28, 2019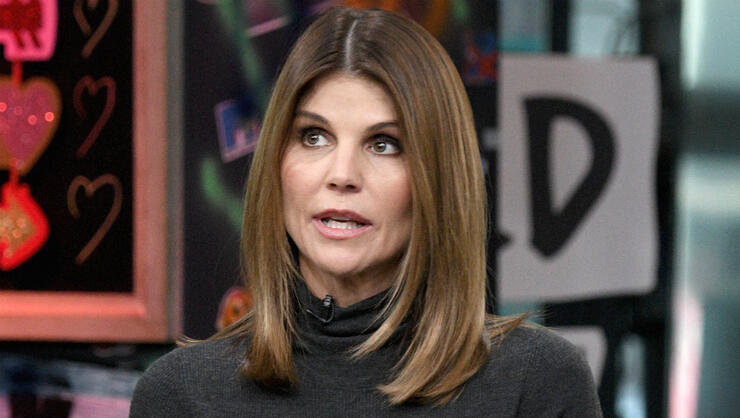 Lori Loughlin reportedly "feels very much alone" amid the fall out of the biggest college admissions scam in U.S. history.
A source told Entertainment Tonight the scandal is taking its toll on Lori and she's having second thoughts about entering a not guilty plea. "While a few friends have stuck by her side, many others have cut her off," the insider claimed. "She still feels it's a huge misunderstanding, but seeing others be sentenced has scared her."
"She is watching the reduced sentences of those who have taken plea deals, and wondering each day if she's made the wrong decision," the source added.
Back in April, the former Fuller House star and her fashion designer husband, Mossimo Giannulli, entered a not guilty plea to each charge against them. The two are among dozens of wealthy parents accused of scamming elite colleges and universities to get their children in. Lori and Mossimo allegedly paid $500,000 to make it look like their daughter had been a rower so that she could be accepted into the University of Southern California. While they were initially arrested on a felony charge of conspiracy to commit mail fraud and honest services mail fraud, the Department of Justice later charged them with an additional felony count of money laundering. They are now facing up to 20 years behind bars for each charge.
"Lori has no choice but to hang in there and do the best she can," the insider continued. "She is trying to live a normal everyday life and to take this time to stay strong but it isn't easy. Lori doesn't have the support she once had. She is feeling a 'fall from grace' having had a persona as a wholesome mom and now being seen as a pariah. People keep giving Lori a hard time for being out and about and looking carefree, but she realizes that she might end up in prison and this might just be her last months of freedom for some time."
Possibly adding to Lori's reported loneliness could be the fact that her youngest daughter, Olivia Jade Giannulli, moved out of the family's Bel Air home. "Olivia's clothes and some personal items were moved out from her parents Bel Air house this week," a source told the E! News last month. "She wants more privacy." Adding, Olivia "hasn't been staying there full time for the last few months. She recently made the decision to take more of her belongings."
"Everything that's going on with her parents is very stressful for her and she needs some space. She's doesn't feel that it's healthy for her to live with her parents right now," the source explained. Adding, Olivia thinks moving out is the "best" decision she could make for her brand, saying it's her way of distancing herself from the drama.
Photo: Getty Images