Blink-182 Dedicated 'Aliens Exist' To Tom DeLonge During Tour Kick Off Show
By Katrina Nattress
July 1, 2019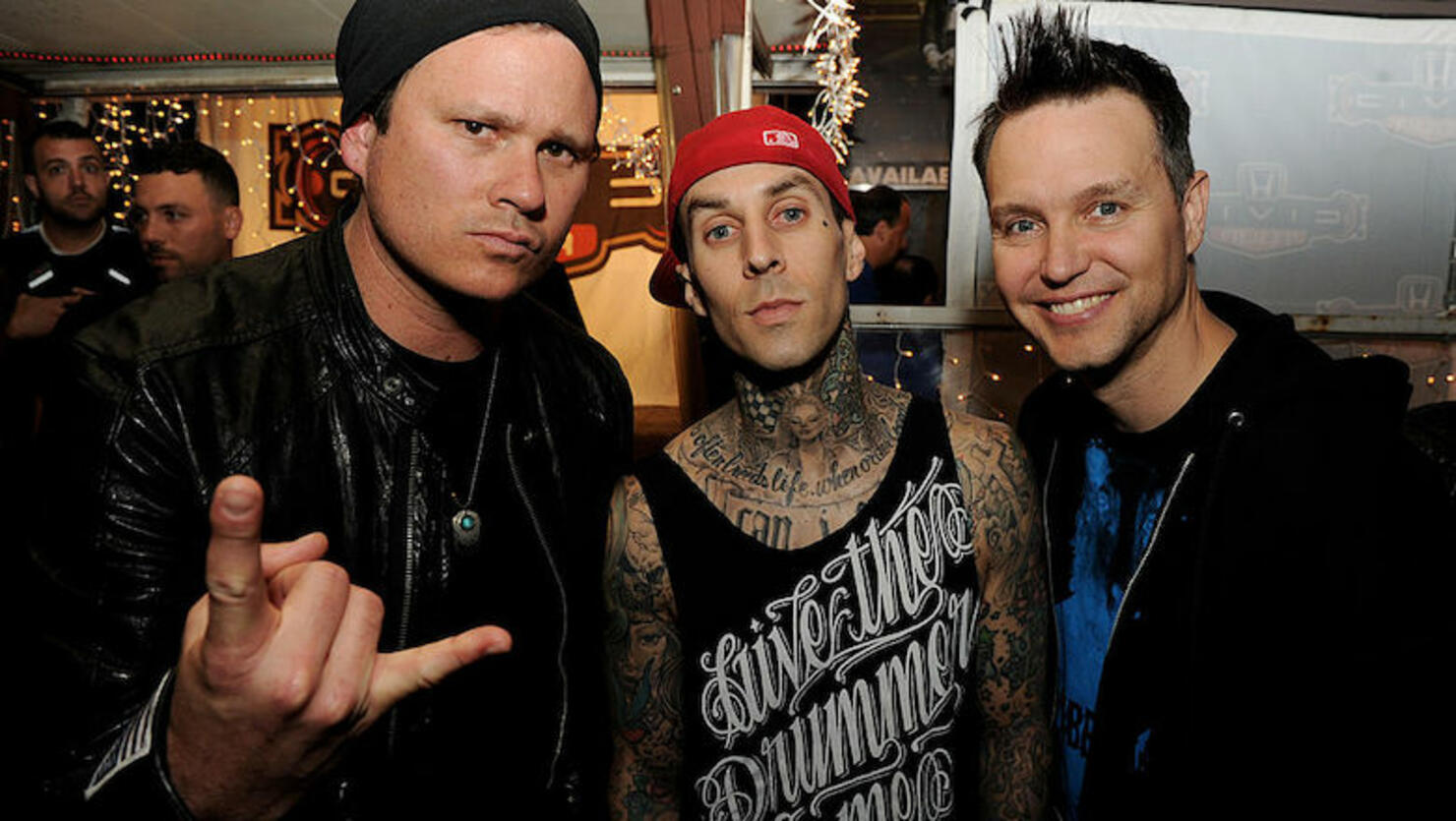 Tom DeLonge may not be part of blink-182 anymore, but the band's seminal album Enema of the State has his fingerprints all over it, and while the pop punk veterans play the album in its entirety during their summer tour to celebrate its 20th anniversary, they're not forgetting where it came from. Though Matt Skiba may be playing Tom's parts now, Mark Hoppus made a point to dedicate the song "Aliens Exist" to the man who wrote it during their tour kick off show in Hartford, Connecticut over the weekend.
"This song goes out to Tom, where ever he is," the bassist/singer said before they began the song. Appropriately enough, Tom left the band back in 2003 to open a UFO research firm called To The Stars Academy of Arts & Science. Check out the dedication and full footage of the performance below.
Aside from the album tracks, blink's also playing some other hits, as well as new songs off their upcoming eighth album. "Blame It on My Youth" and "Generational Divide" are already on the set list, and we have a feeling their brand new song "Happy Days" will be making its way on there soon enough. Check out the set list from their tour opener below.
Dumpweed
Don't Leave Me
Aliens Exist
Going Away To College
What's My Age Again?
Dysentery Gary
Adam's Song
All The Small Things
The Party Song
Mutt
Wendy Clear
Anthem
Down (acoustic)
Wasting Time
Family Reunion
Feeling This
Bored To Death
Built This Pool
I Miss You
Cynical
Blame It On My Youth
First Date (with Blitzkrieg Bop tease)
Generational Divide
Dammit
Photo: Getty Images