Tom DeLonge Wants Everyone To Believe In UFOs
By Lindsey Smith
May 31, 2019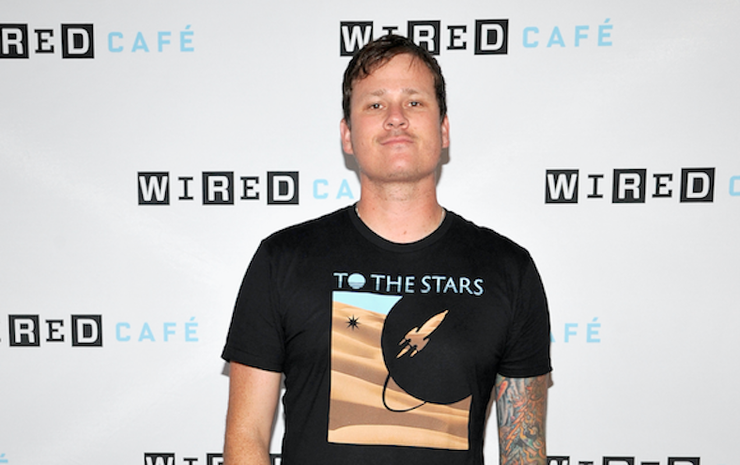 Tom DeLonge and UFOs go together like mosh pits and punk rock.
After he left blink-182 in 2015, the guitarist dropped his music to focus his time and energy on UFOs.
DeLonge recently revealed the real reason he left the band wasn't because of animosity between him and the other band members, Mark Hoppus and Travis Barker, but because of his UFO research firm, To The Stars Academy of Arts & Science.
To coincide with the release of the new six-part TV series Unidentified: Inside America's UFO Investigation, he has written an op-ed piece for Newsweek detailing how he first became interested in UFOs. As it turns out, the Angels & Airwaves singer's passion for UFOs is not new but actually started over two decades ago.
"About 25 years ago, I read a non-fiction book about UFOs while on tour with blink-182 that blew my mind," he said. "Timothy Good's Above Top Secret detailed a historical chronology of UFO events in conjunction with domestic and foreign space programs and militaries. It wasn't just a solitary event, but a chain of occurrences. I remember repeating as I was reading, 'Oh my god, this is massive.'"
DeLonge continues to explain that he had no idea these objects were real and sparked his curiosity; which led him to a bonafide interest in the subject and a desire to share his knowledge with the world. He also hopes that learning more about the objects will help humans figure out where they belong. "It impacts not only our perception of who we are as human beings but also our understanding of where we're going and how we treat each other," he said. "And that might be the greatest change of all."
You can read his full op-ed here.
While DeLonge is focusing on his passion, he's also been teasing a reunion with his former band.
Chat About Tom DeLonge Wants Everyone To Believe In UFOs