Mark Hoppus Follows Through On Gear Auction To Support LGBTQA+ Youth
By Lindsey Smith
July 2, 2019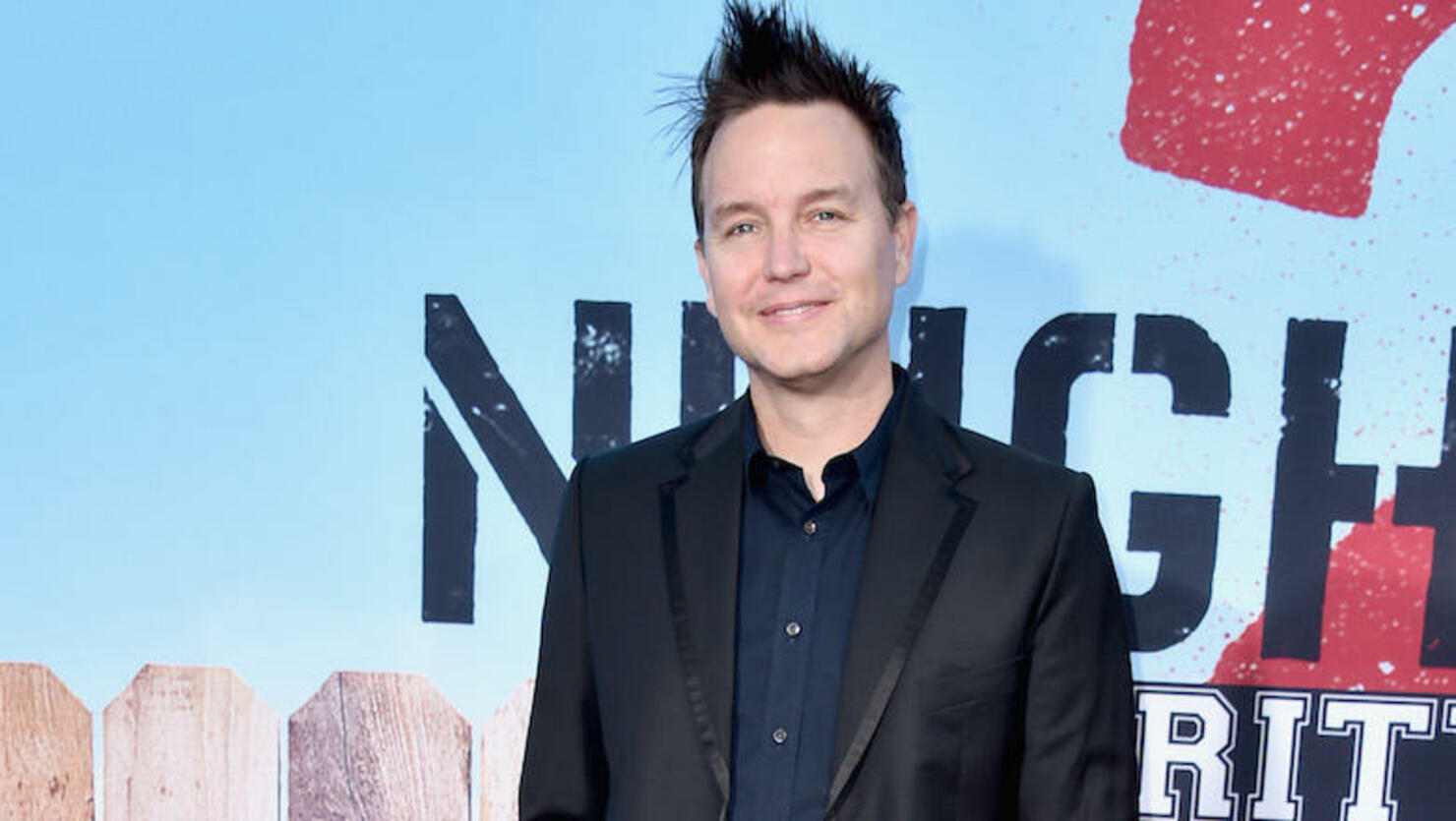 Last month, blink-182's Mark Hoppus was so infuriated after learning a man in Boston was going to throw a "straight pride" parade, that he vowed to sell gear to raise money for the LGBTQA+ community.
"To celebrate how utterly ridiculous a Straight Pride parade is, I'm going to auction off one of my basses, match the final bid dollar-for-dollar, and donate all the money to the @TrevorProject," he tweeted on June 4.
On Tuesday (July 2), Hoppus revealed more information about raising money for the non-profit organization. He partnered with Reverb to auction off his gear and it includes some really amazing pieces. As promised, the money raised will go directly to the Trevor Project; a national 24-hour, toll-free confidential suicide hotline for LGBTQ youth.
Currently, Hoppus' early 2000s pink plaid Fender precision bass from his personal collection is up for auction and has already been bid on 80 times and hit the $3,650 mark. Hoppus tweeted that he'll even throw on an extra $5,000 to the winning bid.
Other items fans can bid on range from a custom Blue Microphones tube condenser, a Fender Precision bass that has a custom paint job, an amp and more. The whole collection goes up for auction starting July 8, so mark your calendars!
The blink-182 bassist isn't the only artist giving back to the LGBTQA+ community. Imagine Dragons' Dan Reynolds has been a long-time ally and recently raised an astounding $100,000 for the LOVELOUD Foundation. Reynolds started the foundation to help support LGBTQ+ youth in his home state of Utah and beyond and the money goes directly to organizations like the Tegan and Sara Foundation, GLAAD, The Human Rights Campaign.