Watch Metallica's James Hetfield Sing Along to Slayer While Driving
By Andrew Magnotta @AndrewMagnotta
July 2, 2019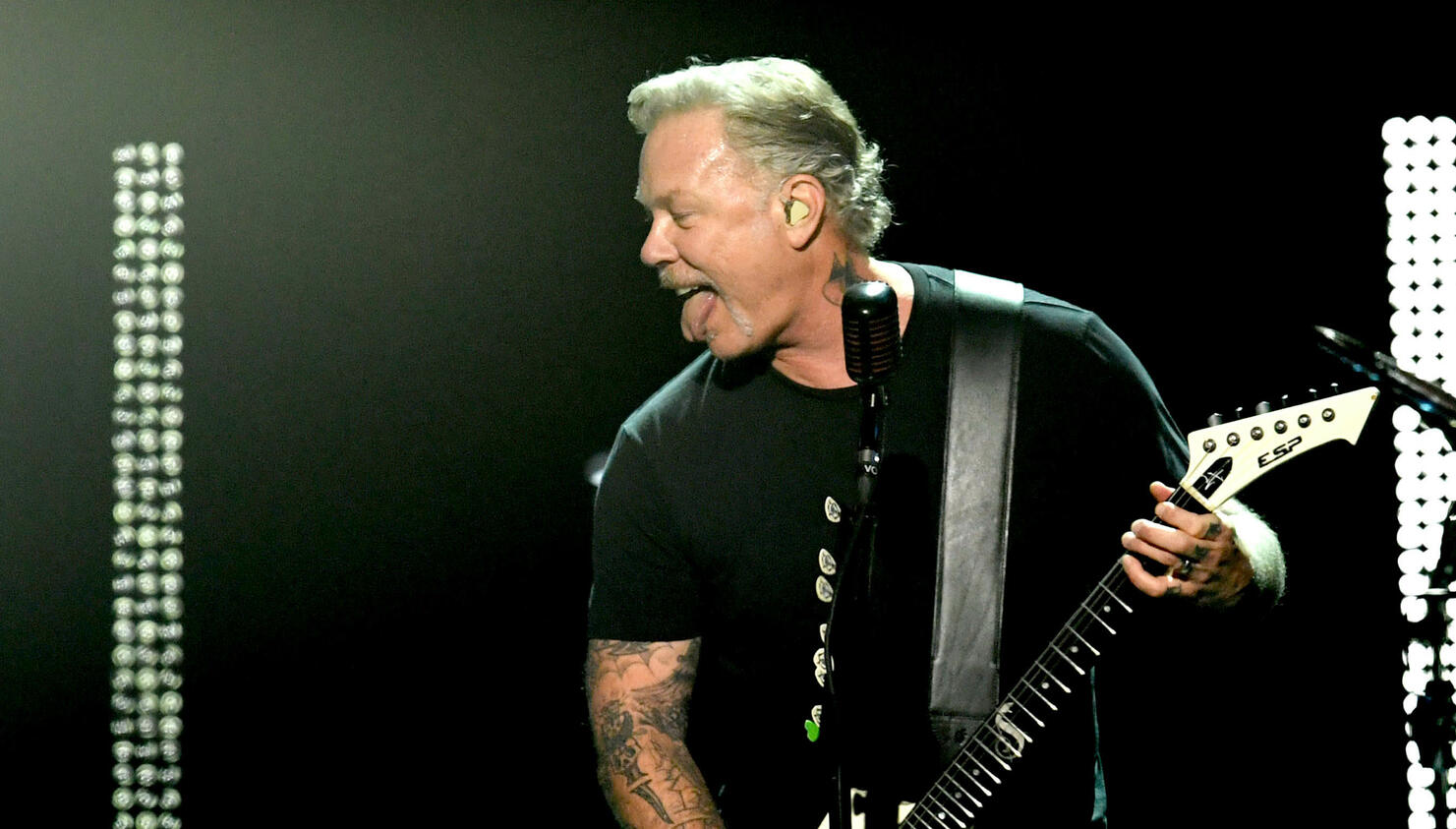 If you love Slayer, you know that it's impossible to drive slow while the legendary thrash metal band's music is on.
It's no different for Metallica front man James Hetfield, as he recently illustrated in a video shared to the band's official social media.
The video shows Hetfield driving down the highway in what looks like Colorado or possibly northern California with Slayer's "Angel of Death" cranked up on his car stereo. Shot from Hetfield's point of view, looking out over the steering wheel, the Rock and Roll hall of Famer can be seen playing air guitar and heard singing along to the signature track. He even adds a signature "HAHA!" and an "OOH!"
"SLAYING makes me smile!" Hetfield wrote in the caption, before adding a few tags, including #DontTryThisAtHome.
In 2016, Slayer announced plans to retire after embarking on one final world tour.
The band has tour dates booked through this October but has yet to announce where or when its final show will be. Get all Slayer's tour dates here.
Metallica's 'WorldWired' tour continues this summer in Europe and this fall in Australia and New Zealand. Get all Metallica's tour dates here.
Photo: Getty Images