Cardi B Is Helping Her Fans Ask Democratic Candidates Burning Questions
By Peyton Blakemore
July 3, 2019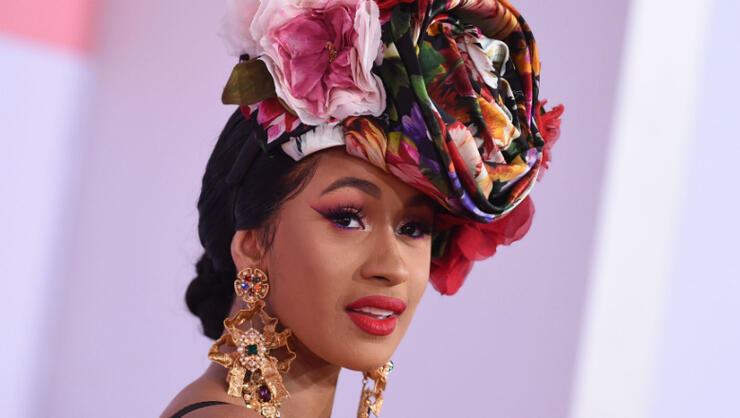 Preparing for 2020!
Cardi B wants her fans' voices heard. On Tuesday (July 2), the "Press" rapper issued a challenge to her fans, asking them to send her a question they'd like their favorite Democratic presidential candidate to answer. "THIS MIGHT BE YOUR CHANCE TO GET YOUR QUESTION ANSWERED!! I would like to ask my favorite democratic candidate about police brutality. What would you like to ask ?" she captioned the political Instagram video. "what change would you like to see in your community and in the USA 🇺🇸? 2020 is getting very close let's get familiar with who is running and how they can change the country ! Put your questions down below and your questions may be answered very soon😊😊."
She later added, "YES , YES , YES ....... your questions will be getting viewed and it might get pick ! Make sure is from your REAL INSTAGRAM TOO !"
In the video, Cardi spoke candidly about what she'd like to ask her favorite Democratic candidate, saying, "Now that I have I have y'alls attention, let's get to it. [...] if I was to ask my next president a question, I would like to ask what are we going to do about police brutality. It seems like it keeps on happening every single day and they are getting away with it. And it seems like nobody's talking about it. It seems like nobody gives a ... you know what I'm saying."
"I would like to see a change," she continued. "I would like to know if our next president even cares because it seems like the one that we have now doesn't. So what type of questions would you like to ask a Democratic candidate? [...] We are going to try and get them questions answered."
While Cardi didn't reveal who out of the 20 Democratic presidential nominees would be answering her fans' questions, or even how she'd pull it off, fans quickly filled her comments section with thousands of questions in the hopes of having their voices heard.
Photo: Getty Images
Chat About Cardi B Is Helping Her Fans Ask Democratic Candidates Burning Questions