Cardi B Snatched Her Own Wig At Wireless Festival — Now She Wants It Back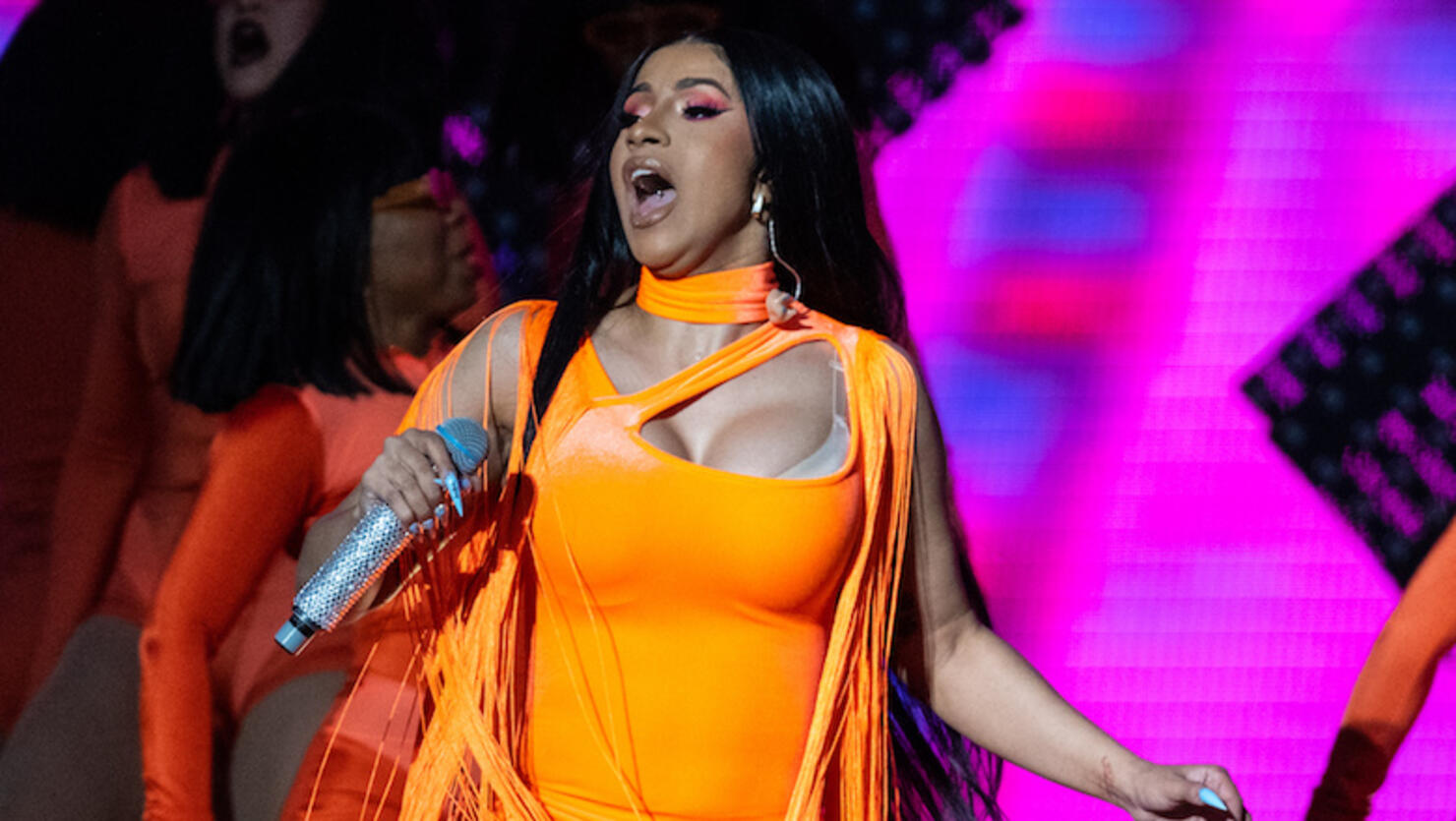 Cardi B threw off her own wig during a recent concert, and now she's pleading for its return.
The "Money" rapper was performing for a lively crowd during her headlining set at Wireless Festival in North London on Friday (July 5), where thousands cheered and sung along to her biggest hits. Amid all the excitement, the 26-year-old was feeling a little too cocky when she decided to literally snatch off her own wig before flinging the hairpiece into the audience.
As seen in the fan-shot video, the emcee had been dancing on-stage when she got up the courage to toss her tresses mid-performance, sending screaming concert-goers scrambling for the souvenir. Hours after the event concluded, though, the flashy superstar took to Twitter to admit her regrets over the stunt — and seriously wants the person in possession of her wig to give it back.
"I GOT CARRIED AWAY .......I want my wig back:/ Dm me," Cardi appealed in a tweet. However, it's been said the "Be Careful" artist's authentic hairpiece has already earned bids upwards of $14,000 on eBay, per this listing created by user realdavidbrown.
"Last night, in the middle of her performance at the wireless festival of 2019, She literally just threw her wig directly at me and my girlfriend. Out of all the days of my life I've would've never imagined Me and my girlfriend would be Leaving the festival with the wig of the ONE AND ONLY CARDI B!!" the user writes in the listing, adding that "money raised in this listing will ALL be donated to charity."
So, in other words, Cardi might have to come out of her own pocket if she ever wants to see her precious wig again.
Photo: Getty Images