Franz Ferdinand Drummer Drops Out Of Tour After Getting Finger Crushed
By Katrina Nattress
July 7, 2019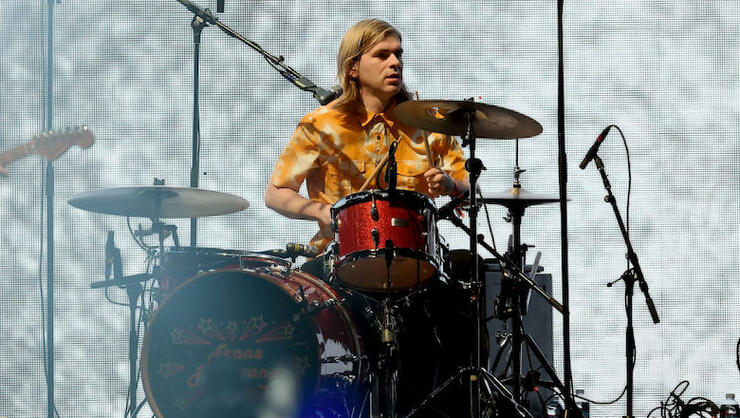 Just when we thought we'd heard it all, Franz Ferdinand announced to fans that their drummer Paul Thomson would not be joining them for the rest of their tour because his finger was crushed. The cause? "An ugly piece of art."
"We're sad to say that Paul's finger was crushed by an ugly piece of art which fell from the wall of a hotel lobby in Casablanca," the band tweeted. "The bone has splintered into small pieces and he is unable to hold a drumstick without experiencing intense pain."
"Paul will be unable to continue this tour while it heals," they continued in a second post. "We are happy to welcome our friend Mike Evans who will stand in for him temporarily."
Check out the posts below.
After breaking the news, a few of Thomson's band members chimed in about the accident. "The painting was truly awful," frontman Alex Kopranos joked before urging fans to follow Thomson's replacement, Evans.
Bassist Bob Hardy gave his two cents on who was really to blame for the injury. "This wouldn't have happened if we hadn't had to wait so long in the lobby, and we had to wait so long in the lobby because the Moroccan royal family had taken our rooms, that we'd booked months before," he tweeted.
Franz Ferdinand continue their European tour throughout the summer. Back in May, they debuted a new song called "Black Tuesday" during a show in Portugal.
Photo: Getty Images
Chat About Franz Ferdinand Drummer Drops Out Of Tour After Getting Finger Crushed