The Who Bring Out Eddie Vedder To Perform 'The Punk And The Godfather'
By Katrina Nattress
July 7, 2019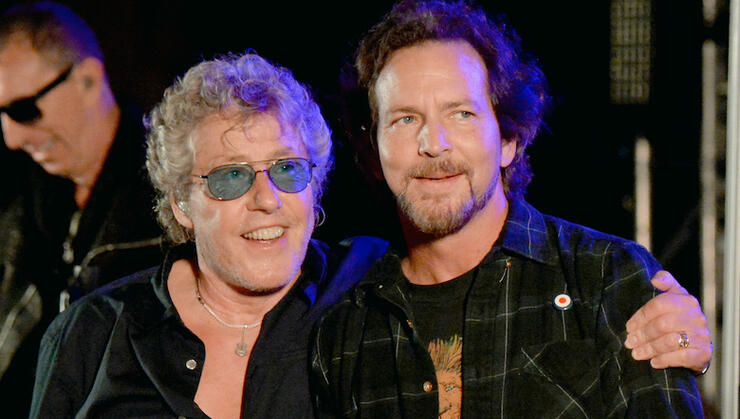 The Who brought their orchestral Moving On! tour to London's Wembley Stadium on Saturday (July 6), and were joined by Eddie Vedder for the Quadrophenia classic "The Punk and the Godfather."
"He's going to share this song with me because he knows where it came from," singer Roger Daltrey told the crowd before addressing Vedder. "What one were you? You were also the one with the stutter?" he asked.
"No," Vedder replied with a smirk. "I'm still the punk."
The Pearl Jam frontman, who was the evening's opening act, has cited Quadrophenia as one of his favorite albums and has performed songs from it with The Who on multiple occasions. "It saved my life," Vedder has said. "It was something I could catch, because for some reason it seemed like I could not relate to anyone in the world. With no one in my school and certainly with no one in my house, and all of a sudden, this London guy named Pete came in who knew everything that was going on in my life."
A fan caught the whole performance on video. Watch footage below.
Chat About The Who Bring Out Eddie Vedder To Perform 'The Punk And The Godfather'