Garth Brooks Announces 7-Date 'Dive Bar Tour' For Summer 2019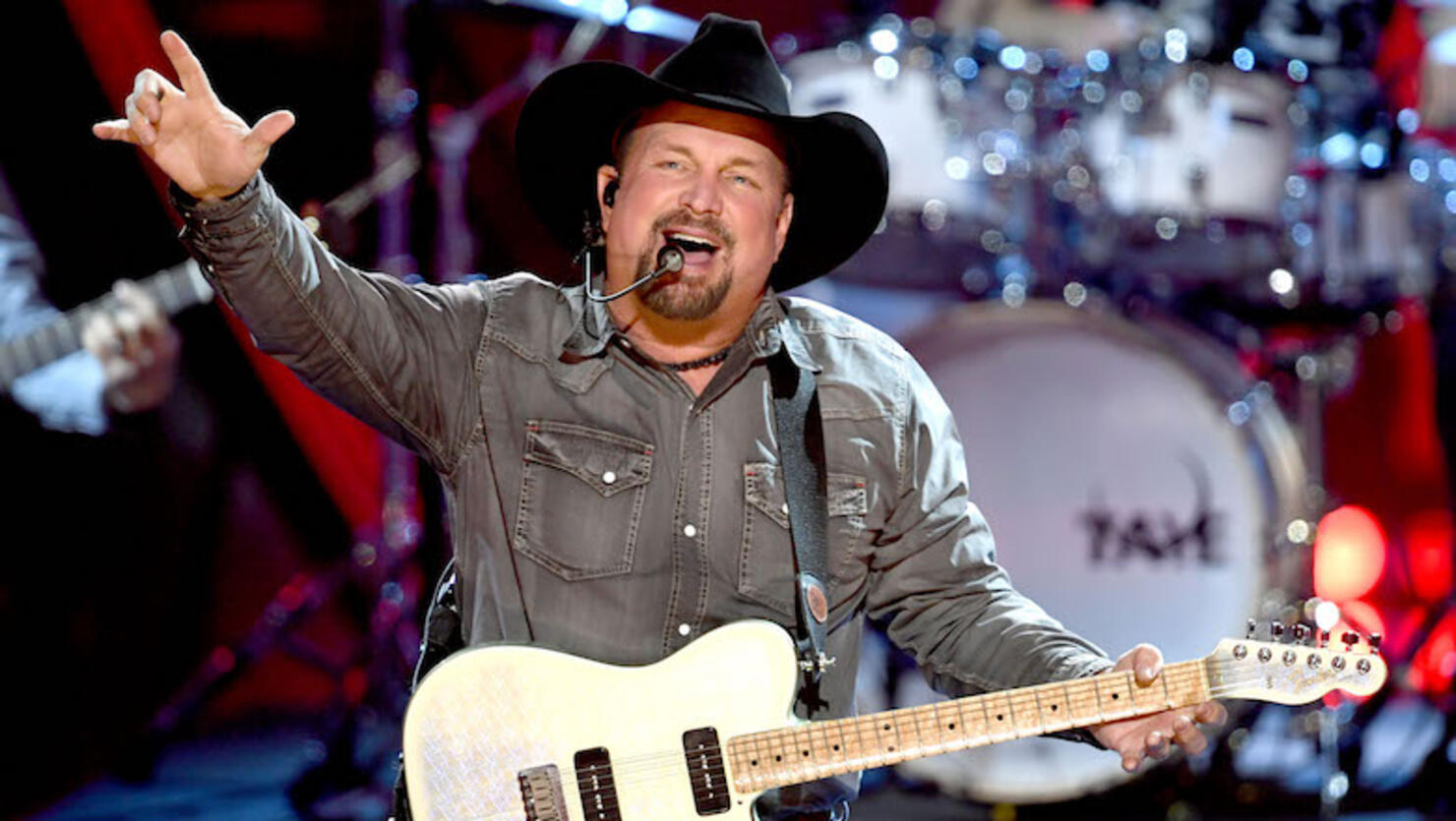 Garth Brooks is bringing "Dive Bar" to a dive bar near you!
While celebrating the special edition of his Inside Studio G show on National Dive Bar Day (July 7), the country singer announced his plans to launch his "Dive Bar Tour" this summer. To support the release of his new song with Blake Shelton, Brooks is slated to perform at seven dive bars as part of his jaunt, which launches in Chicago next Monday (July 15).
The musician broke the news of the tour, in a partnership with Seagram's 7 Crown, via Facebook Live. "Sometimes, man, [a dive bar is] your church," he said. "A church is people who are like you that are searching, and sometimes you need a shoulder to lean on. That's what a dive bar is. That's what a good one is anyway. We're gonna go to seven of them. It's gotta be Chicago."
The Windy City is the only confirmed stop on Brooks' "Dive Bar Tour" as of yet, though the performer insisted fans tune in to their local country radio stations for tickets and more details to come.
In a new interview with Billboard, Brooks spoke of how he got Shelton to appear on the record. "I was watching the ACMs this year, and there was one performance that really hit me hard: Blake Shelton's 'God's Country,'" Brooks said. "I thought, 'I'm feeling something here that's drawing me right into this television.' So I just reached out for him. He was so sweet on the phone. The last thing I said was, 'Hey, man, I don't want to put you on the spot, but we got a song that might be a pretty cool duet.'"
Photo: Getty Images