Granger Smith's Wife Remembers Late 3-Year-Old Son One Month After He Died
By Paris Close
July 8, 2019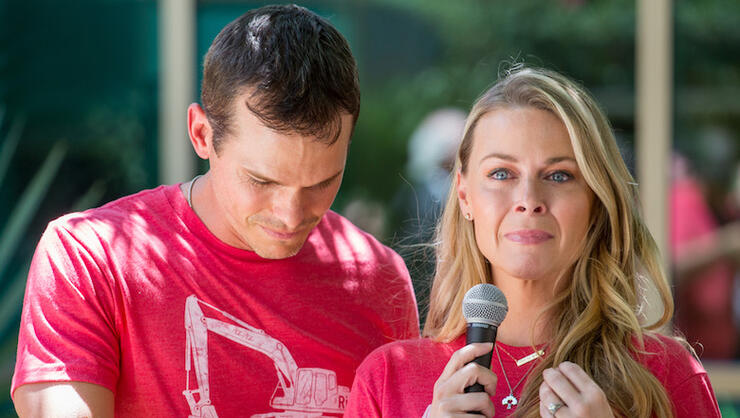 Granger Smith and his wife Amber are honoring the light that was their late son, River.
As many fans know, the couple's 3-year-old sadly passed away on June 6 following a tragic drowning accident. In his memory, Granger and Amber have been finding new ways to remember River's life — from donating over $200,000 from a charity shirt made in his honor to sentimental tattoos and family trips to places their child would have loved to visit.
Over the weekend, on the one-month anniversary of her son's passing, Amber took to social media with a heartfelt tribute post to her beautiful boy.
"I couldn't sleep last night so I was going through photos of River. I noticed so many with this light around him that I never really took notice of before," she wrote along with a series of photos of River. "We always used to ask him what he wanted to be when he grew up. He never said a fireman, or police man or doctor. He always said 'when I get bigger I reach the light."
"I know he probably meant the light switch, but it still makes me smile and still gives me a bit of hope. He's definitely reaching the light now," she continued. "One month. The hardest month of our lives. But we are here. One month closer to seeing him again."
Smith delivered the heartbreaking news that he and his wife, who also share son Lincoln Monarch, 5, and daughter London, 7, lost their youngest son to a "tragic accident," before his rep later confirmed River had drowned at their home.
Chat About Granger Smith's Wife Remembers Late 3-Year-Old Son One Month After He Died