Kodak Black Shares Photo Of Himself From Prison
By Peyton Blakemore
July 8, 2019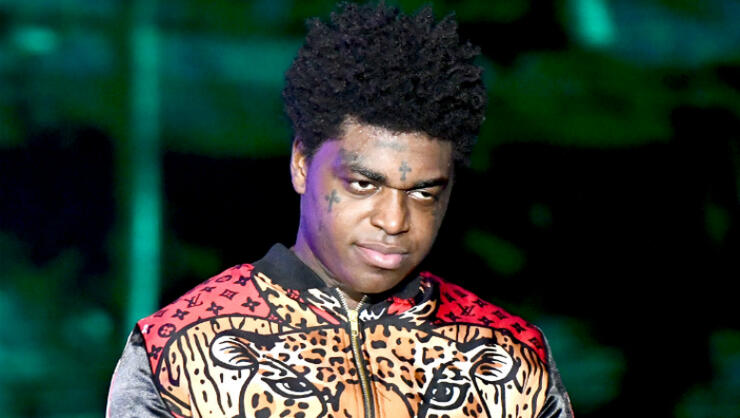 Kodak Black is hanging in there.
While the 22-year-old rapper may be behind bars, he posted a new picture of himself from jail, seemingly in good spirits, on Sunday (July 7). "The Streets Thin Na Cuz Everybody Gettin Hung .. Lawyers Sittin Back Suckin All A Ni**a Funds #SG #10TOESDOWN, " he captioned the photo that showed him crouching down in a green jumpsuit while cheesing.
While fans initially thought Kodak was taking shots at his legal team with the caption, the "Wake Up In The Sky" rapper's attorney Bradford Cohen told TMZ the caption is nothing more than old lyrics.
As fans know, Kodak will remain behind bars until his weapons case is brought to trial in September. Back in May, Judge Federico Moreno ruled that the South Florida rapper was a "danger to the community" in Florida, revoking his previously set $500,000 bond. "I'm very concerned with the type of guns he wanted to get a hold of ... and that he has a prior [criminal history]," Judge Moreno said per The Miami Herald.
Days prior, the "Pimpin Ain't Eazy" rapper, who is also facing up to 30 years in prison for an on-going sexually assault case, was arrested at Rolling Loud Festival and slapped with a two-count indictment (that could put him away for 10 years) after a grand jury found he made false statements to try and purchase firearms. Kodak was granted a pre-trial release if he could post a $500k bond. However, state prosecutors appealed the judge's order and asked that he be kept behind bars because of his lengthy rap sheet.
Photo: Getty Images
Chat About Kodak Black Shares Photo Of Himself From Prison