Maren Morris Has The Cutest Reaction To Hearing 'The Bones' On The Radio
By Lindsey Smith
July 8, 2019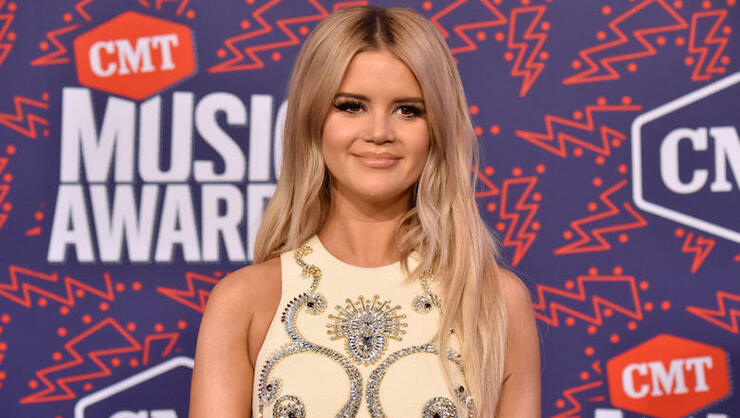 It turns out, Maren Morris acts the same way I do when I hear her music on the radio: by yelling! The 29-year-old uploaded a video to her Instagram after hearing her new single, "The Bones" on the radio and her reaction is priceless.
"We're hearing 'The Bones' for the first time!" she yelled in the video. Hubby Ryan Hurd can also be seen smiling wide while his wife jams out to her own song. Her reaction doesn't only come from hearing her own song but also that "The Bones" was playing on a Top 40 radio station instead of a Country radio station. This marks her first solo song to be played on a Top 40 station.
Funnily enough, Morris wrote that it had just been raining in Nashville and her song came on right as the sun was seen peeking through the clouds. This gives a whole new meaning to the songs lyrics: Let it rain 'cause you and I remain the same/When there ain't a crack in the foundation/Baby, I know any storm we're facing/Will blow right over while we stay put.
The country singer used the caption on her Instagram video to reflect on hearing many of her singles on the radio for the first time and it'll melt your heart!
She wrote: 
"Any storm we're facing will blow right over while we stay put; the house don't fall when the bones are good..." I've had some really beautiful firsts in my music career. I got to hear My Church on country radio 4 years ago, hear The Middle at pop a year ago, and now, I'm hearing my first solo song at pop radio. It was pouring rain in East Nashville for 20 minutes just now and as the sun burst through the gray, the opening guitar chords of The Bones kicked in and I couldn't believe my ears. Thank you @1075theriver for this first.
Photo: Getty Images
Chat About Maren Morris Has The Cutest Reaction To Hearing 'The Bones' On The Radio