Green Day Deny Rumors Of New Music Coming Next Week
By Andrew Magnotta @AndrewMagnotta
July 10, 2019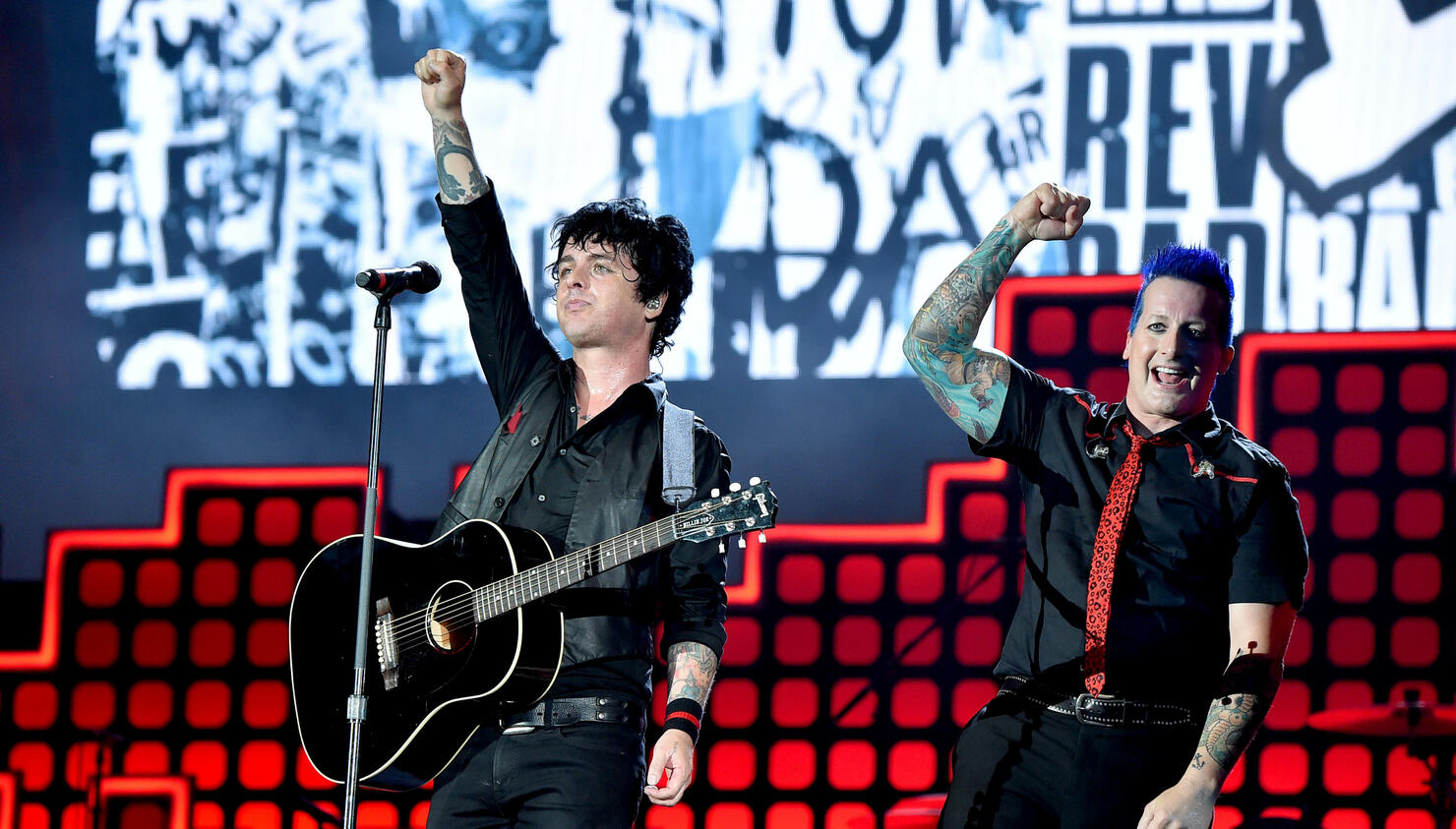 Representatives for Green Day are refuting a rumor that claimed the band has a new single coming on July 19.
A Kerrang! Radio listener reportedly Tweeted at the station on Tuesday that the legendary pop-punk band was poised to drop some new music. The buzz spread through the evening until Green Day's management responded Wednesday with a short statement.
There is "definitely no Green Day single any time soon," reps told Kerrang!.
Of course the band's reps wouldn't want to spoil the surprise, but it's unlikely that they would outright lie — not that fans would hold it against them if they wind up with some new Green Day tunes by August.
Green Day front man Billie Joe Armstrong confirmed in December that he was working on songs for the follow-up to the band's last album, Revoluion Radio, which was released in 2016. He did not provide a timeframe for when the band would get into the studio.
While Green Day hasn't been doing much since wrapping up the tour in support of that album — except release a greatest hits album called God's Favorite Band — the band members have played a handful of shows as The Cover Ups.
Armstrong also did an album with his side project The Longshot, which he later supported with some tour dates. He appeared to commit so much energy to The Longshot that he later felt the need to deny rumors that Green Day was breaking up.
Photo: Getty Images