Jay-Z Breaks Into Legal Weed Business As Brand Strategist
By Paris Close
July 10, 2019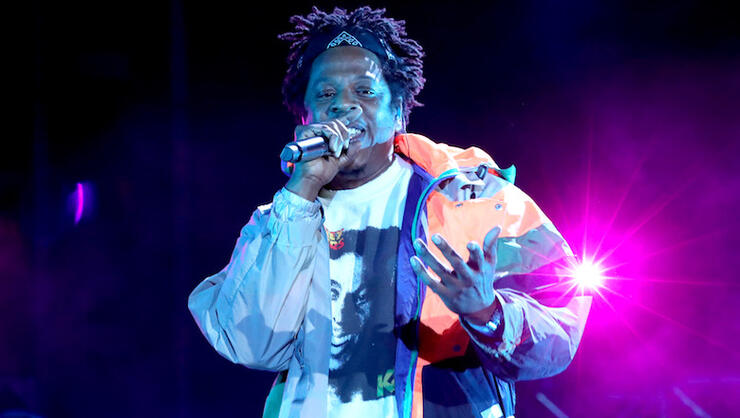 Jay-Z is going into the cannabis industry.
According to Rolling Stone, the "99 Problems" rapper has signed a multiyear partnership with California-based weed company Caliva, as their chief brand strategist. Hova's tasks will include leading the business' "creative decisions, outreach efforts and strategy," but with a concentration on social justice and economic participation of the mass of previously incarcerated citizens who are still being denied entry into the legal weed business.
To accomplish this, the former drug dealer turned hip-hop mogul plans to lead efforts in "advocacy, job training and overall employee and workforce development."
"Anything I do, I want to do correctly and at the highest level," the emcee said in a statement. "With all the potential in the cannabis industry, Caliva's expertise and ethos make them the best partners for this endeavor. We want to create something amazing, have fun in the process, do good and bring people along the way."
The partnership came at the behest of Jay-Z, who embarked on a widespread search for a cannabis collaborator with the right ethics, said Caliva CEO Dennis O'Malley.
"For Jay-Z to seek out Caliva as a partner is humbling and confirms our mission of being the most trusted name in cannabis," O'Malley said in a statement. "To find that we were in complete alignment around our values and ethos was just a home run. We believe this partnership is unparalleled in this or any business and we could not be more pleased to be working with him and have him as our Chief Brand Strategist."
Following in the footsteps of the likes of Snoop Dogg and Juicy J, the God MC is the latest lyricist to join in on the lucrative venture, which will no doubt add to his billion-dollar fortune.
Photo: Getty Images
Chat About Jay-Z Breaks Into Legal Weed Business As Brand Strategist