Woman Worried After Digging Up Strange Artifact In Yard Of New Home
By Dave Basner
July 10, 2019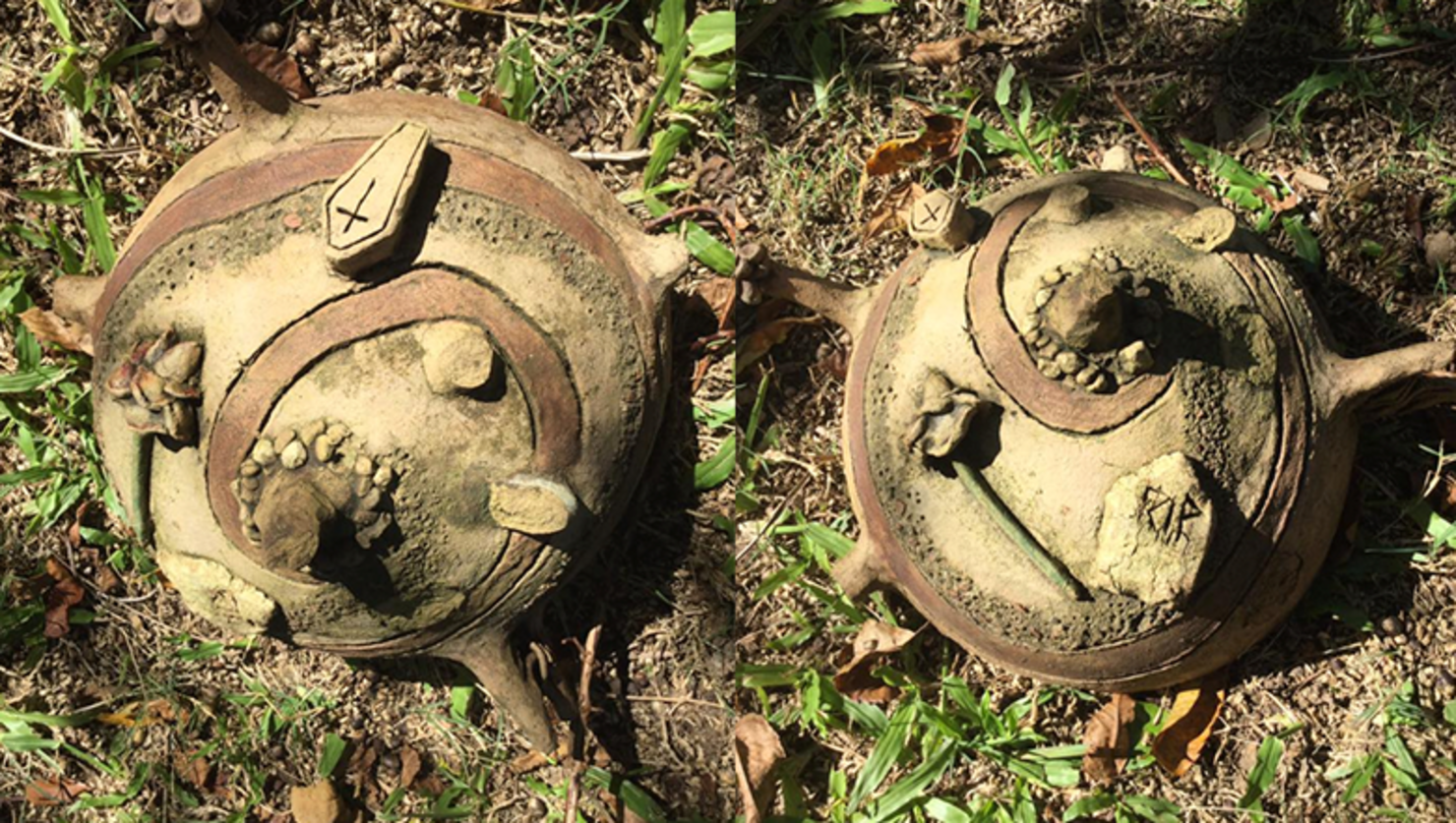 When you move into a new house, there's always the hope that you wind up finding a treasure of some kind that a previous owner forgot about. Maybe you'll do construction and stumble upon cash that had been stashed in a wall, or perhaps you find a safe filled with jewels hidden away in a dark attic corner. Well Kerri Moran, who just purchased an old house in Australia, was digging in her garden and discovered something that she thought might be a treasure, but her daughter disagreed and urged her to get rid of it, calling it "bad juju."
The ceramic artifact looks like a ball with spikes and clumps on it, including one that resembles a coffin and another in the shape of a tombstone. Kerri posted photos of the object in the Facebook group Weird Secondhand Finds That Just Need To Be Shared, describing it as "huge and heavy" and asking if anyone knew what it was.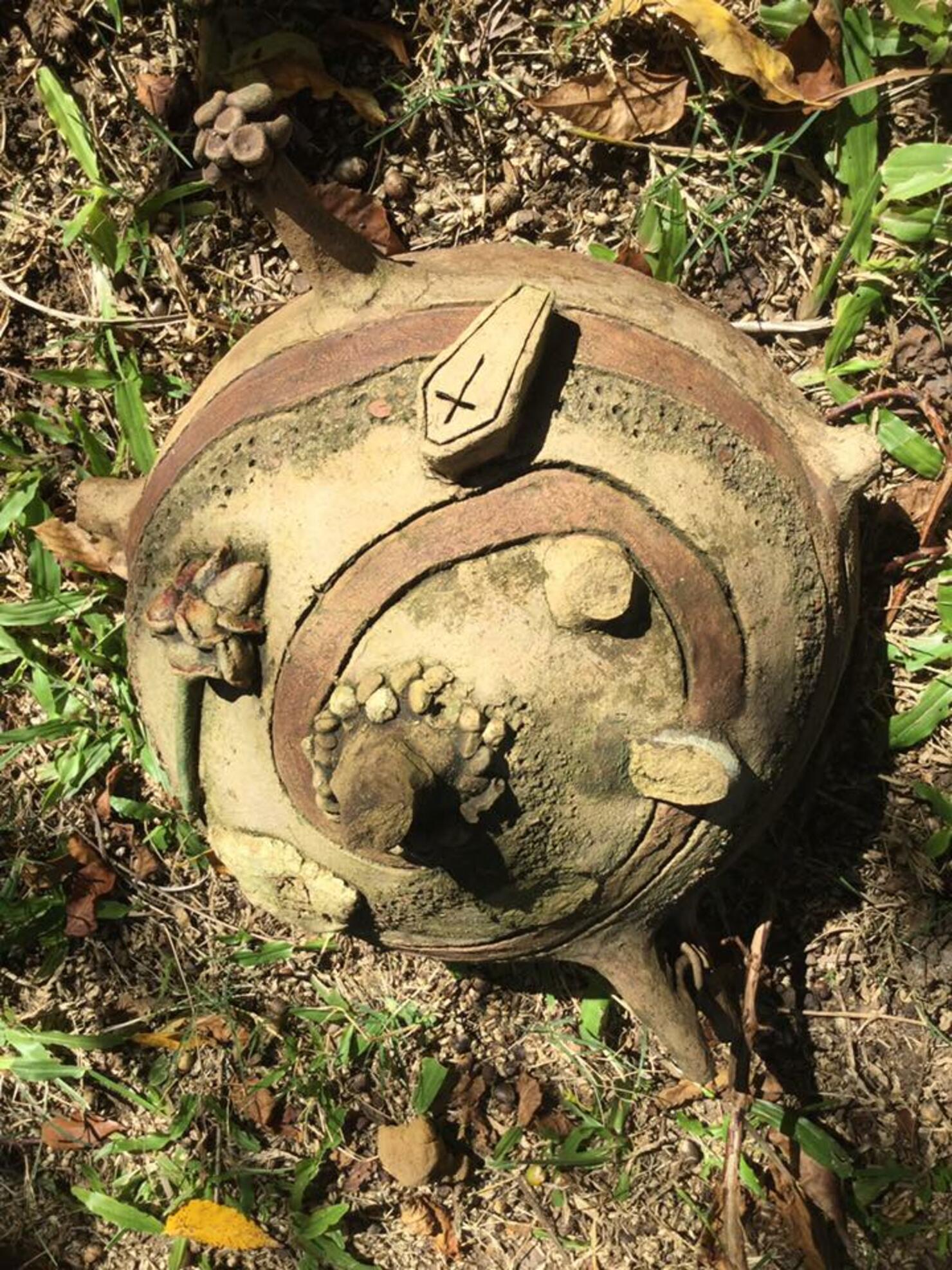 She received thousands of replies, many of them warning her about the strange item. One told her, "Bury it back or burn it," while another suggested she "Call an exorcist." A lot of people felt the object held human or pet ashes and should be reburied. One even warned, "You need to rebury it. If it's some kind of spell jar and you f**k with it, things can end badly. This doesn't look like a sweet spell."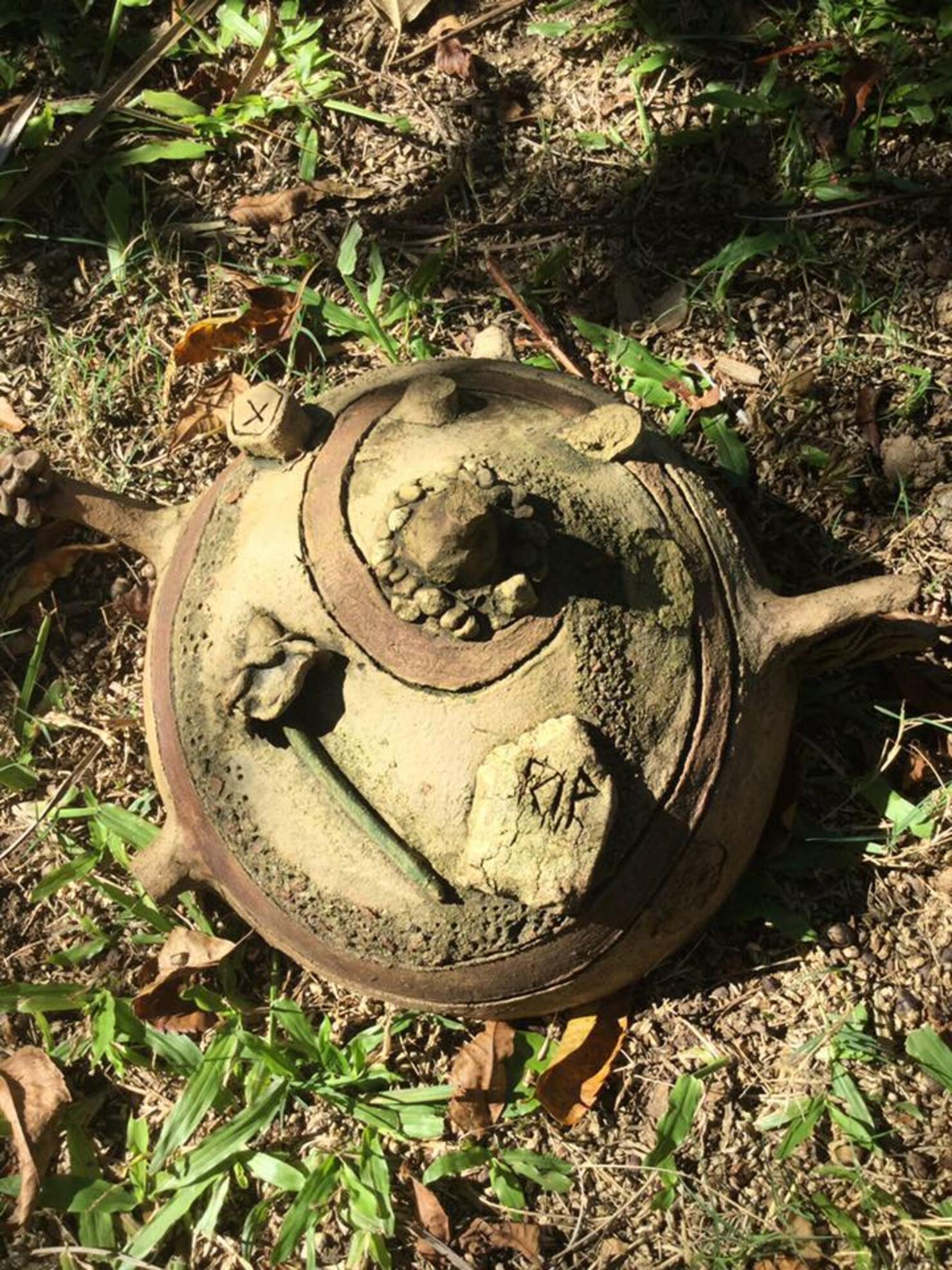 Needing to get to the bottom of the mystery, Kerri contacted the home's previous owners, who had an answer that put her mind at ease. In an update, Kerri explained it all, writing, "My yard smells like burnt sage, my house of vinegar. All precautions were taken. Anyway, I have contacted my home's previous owner. Mystery solved. She said her son did pottery in high school a number of years ago and was forever bringing 'crap' home. She would put them in the garden where the earth claimed this piece. So now I can sleep again and have acquired what I think is a really cool piece of art. Thank you everyone."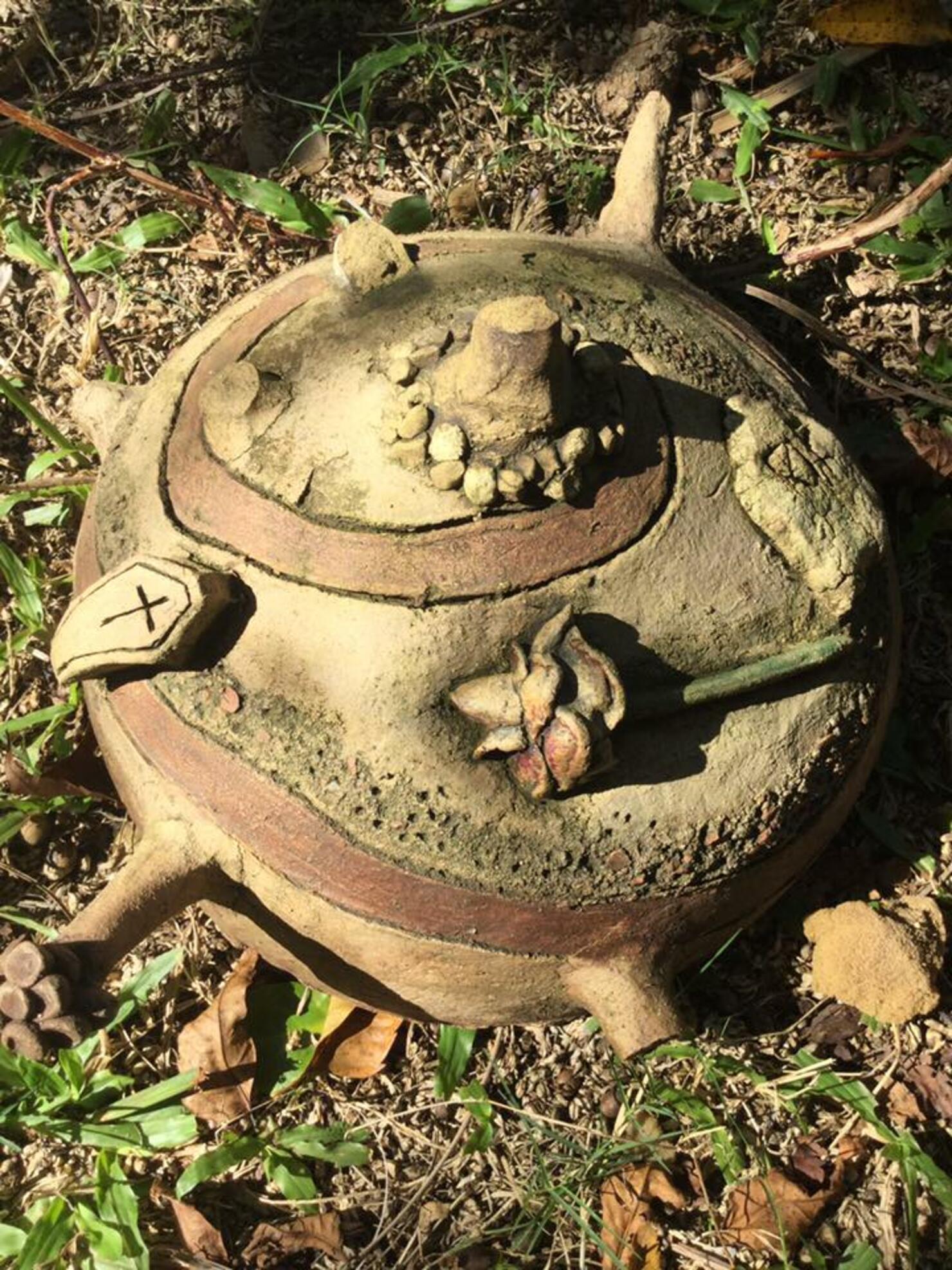 While it seems like there is nothing sinister about the pottery, not everyone is convinced and one commenter went so far ad to say, "Nah that kid definitely trapped some kind of spirit in there. Don't trust it."
Photo: Facebook