'Dog The Bounty Hunter' Star Beth Chapman's Funeral To Be Livestreamed
By Hayden Brooks
July 12, 2019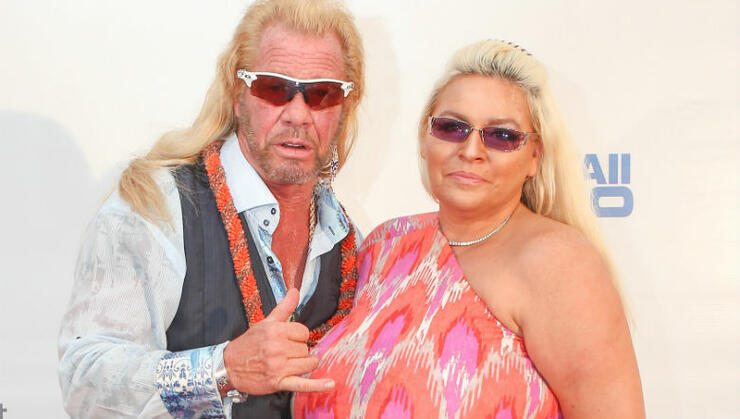 Dog the Bounty Hunter star Beth Chapman will receive the ultimate tribute when her funeral will be livestreamed on Saturday (July 13), as per a recent announcement.
The Wrap has reported that Beth's service will be broadcasted on WGNAmerica.com and the Dog's Most Wanted Facebook page. Dog revealed that the funeral arrangements will be held at Heritage Christian Center in Aurora, Colorado at 1 PM. Fans interested in attending the ceremony to pay respects to the late star, who died from throat cancer in Hawaii on June 26, are welcome to attend. She was 51.
Earlier this week, Dog sat down with ET to talk about life without his partner in crime. "[With any] new experience that you have, you don't know how you're doing because you've never experienced it," he revealed during the intimate interview. "I have a lot of people who depend on me. All my supervisors said, 'Dog, it's time to man up.' So I'm trying to man up." Elsewhere in the discussion, Chapman revealed that the two discussed what would happen after she passed away. "For two to three years, she knew this might happen. So she would say, 'Who is going to sit next to you?' And I said, 'No one,'" he recalled. "'Big Daddy, you better not let another girl take my place.' I said, 'I won't.'"
Dog took to Twitter to share his farewell to his wife, writing, "It's 5:32 in Hawaii, this is the time she would wake up to go hike Koko Head mountain. Only today, she hiked the stairway to heaven. We all love you, Beth. See you on the other side." During the weekend prior, Chapman was admitted to Hawaii's Queen's Medical Center and placed in a medically-induced coma amid her battle with Stage 2 throat cancer since 2017. She was laid to rest with a memorial service in Hawaii and cremated, as per her final wishes.
Chat About 'Dog The Bounty Hunter' Star Beth Chapman's Funeral To Be Livestreamed