R. Kelly Arrested On Multiple Federal Sex Crime Charges
By Regina Star
July 12, 2019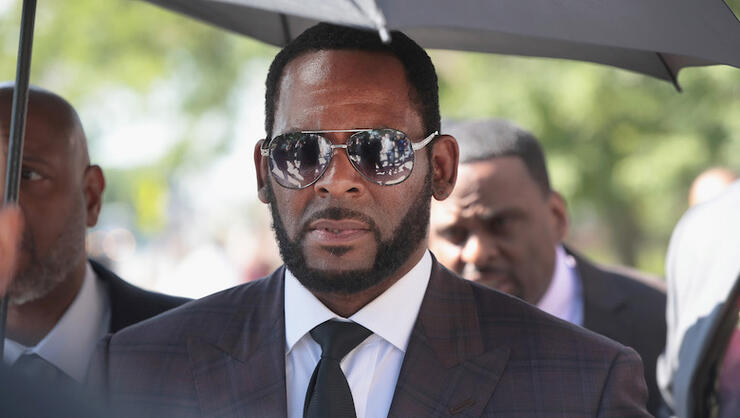 R. Kelly has been arrested for multiple federal sex crimes.
According to TMZ, who broke the report, the R&B musician was booked Thursday (July 11) on crimes in two different states: Illinois and New York. Kelly was detained in the former city while walking his dog, with assistance from Chicago's Homeland Security and local law enforcement, on 13 indictments issued by the Northern District of Illinois which included "charges of child porn, enticement of a minor and obstruction of justice."
Kelly's second federal indictment, derived from Brooklyn, sees the disgraced artist charged with "sex trafficking" and various other crimes expected to be unveiled Friday (July 12). As of yet, the artist will have his initial arraignment in Illinois and then face a judge in New York.
The star has been facing 10 counts of aggravated criminal sexual abuse since February. Among the crimes Kelly was claimed to have committed involved abusing four women, three of whom were minors at the time of the alleged events. Since then, the 52-year-old has been charged with 11 new felony counts of sexual abuse.
Per CBS Chicago, the Cook County State's Attorney's Office's charged him with four counts of aggravated criminal sex assault, three counts of aggravated criminal sexual abuse of a victim between the ages of 13 and 16, two counts of criminal sexual assault by force and two counts of aggravated criminal sex abuse.
Kelly pled not guilty to all charges during a June 6 court appearance.
Photo: Getty Images
Chat About R. Kelly Arrested On Multiple Federal Sex Crime Charges