Lil Wayne Says He's Not Quitting Blink-182 Tour Despite Walking Offstage
By Katrina Nattress
July 13, 2019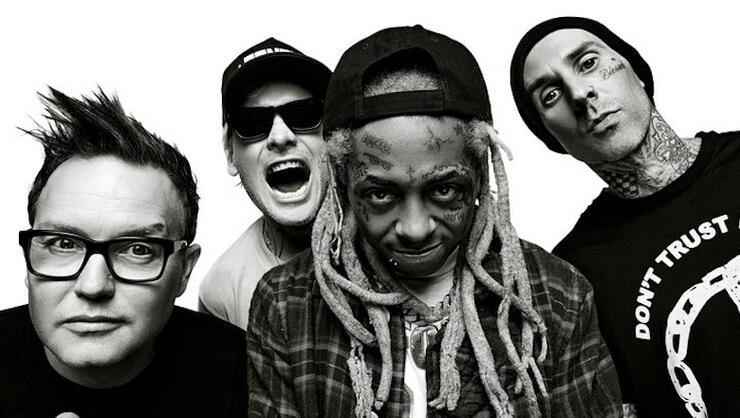 Lil Wayne gave fans quite the scare on Thursday night (July 11), when he abruptly walked offstage after playing only four songs during his set on a joint tour with blink-182. At the time, the rapper made it seem like he was quitting the tour all together due to poor attendance.
"Please forgive me," he said to the audience midsong. "I'm so not used to performing to a crowd and there's not too many, you know, like still, that's not my swag."
"I'm not sure how long I'm going to be able to do this tour, but make some noise for blink-182 for including me anyway," he continued before dropping the bomb. "This might be my last night, though. Let's go."
Thankfully for those concert goers excited to see Tunechi, he later took to Twitter to assure fans he would not be abandoning his "bros" in blink. "Yesterday was krazy [sic]!" he wrote. "But I want all my fans to know I won't be quitting this tour! I'm having too much fun with my bros blink-182. Bangor,ME See you tomorrow!"
Check out the tweet below.
Lil Wayne and blink-182 will be on tour together all summer long. Check out a full list of dates here.
Photo: Randall Slavin
Chat About Lil Wayne Says He's Not Quitting Blink-182 Tour Despite Walking Offstage