Shawn Mendes And Camila Cabello Caught Kissing On Date: Watch
By Lindsey Smith
July 13, 2019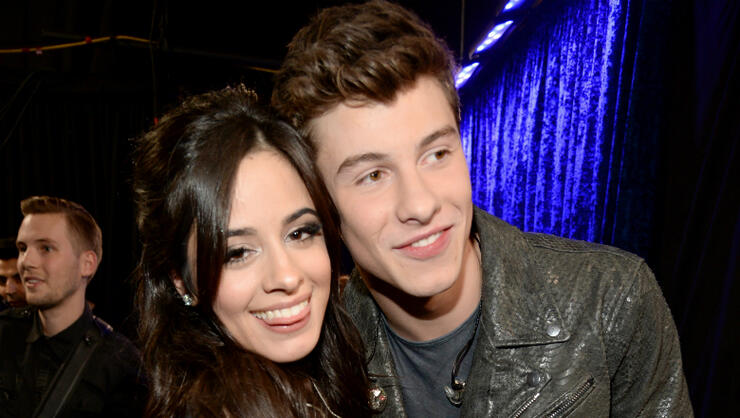 THIS IS NOT A DRILL! I REPEAT THIS IS NOT A DRILL!
Shawn Mendes and Camila Cabello haven't just further ignited dating rumors, they've set the whole dang world on fire after being caught making out! Yes, you read that correctly. After weeks of holding hands and being spotted cuddling late at night, the pair kissed in broad daylight.
They were enjoying a meal at a San Francisco restaurant when they were ID-ed by another patron. It didn't take long for the sneaky fan to record the pair going in for a kiss. As you can see in the video below, Mendes turns toward the "Havana" singer and leans in for the smooch before pushing her hair back and wrapping his arm around her.
This event comes just one day after Cabello admitted in a new interview that she is always going to love the "There's Nothing Holdin' Me Back" singer. It's actually a really beautiful feeling to know that this person is always going to be in my life," she said. "We're always going to love each other."
The rumors of their romance have been swirling for years but started recently after Cabello and her 32-year-old boyfriend, Matthew Hussey, called it quits after 18 months together. It came less than a week after Cabello and Mendes released their steamy new single, "Señorita," and it raised major eyebrows about a bubbling romance between the two.
While neither party has admitted they are dating, it looks like the close friends have made a decision to turn their friendship into a romance.
Chat About Shawn Mendes And Camila Cabello Caught Kissing On Date: Watch