Geezer Butler Recalls Scary Cross-Throwing Incident At Black Sabbath Show
By Andrew Magnotta @AndrewMagnotta
July 15, 2019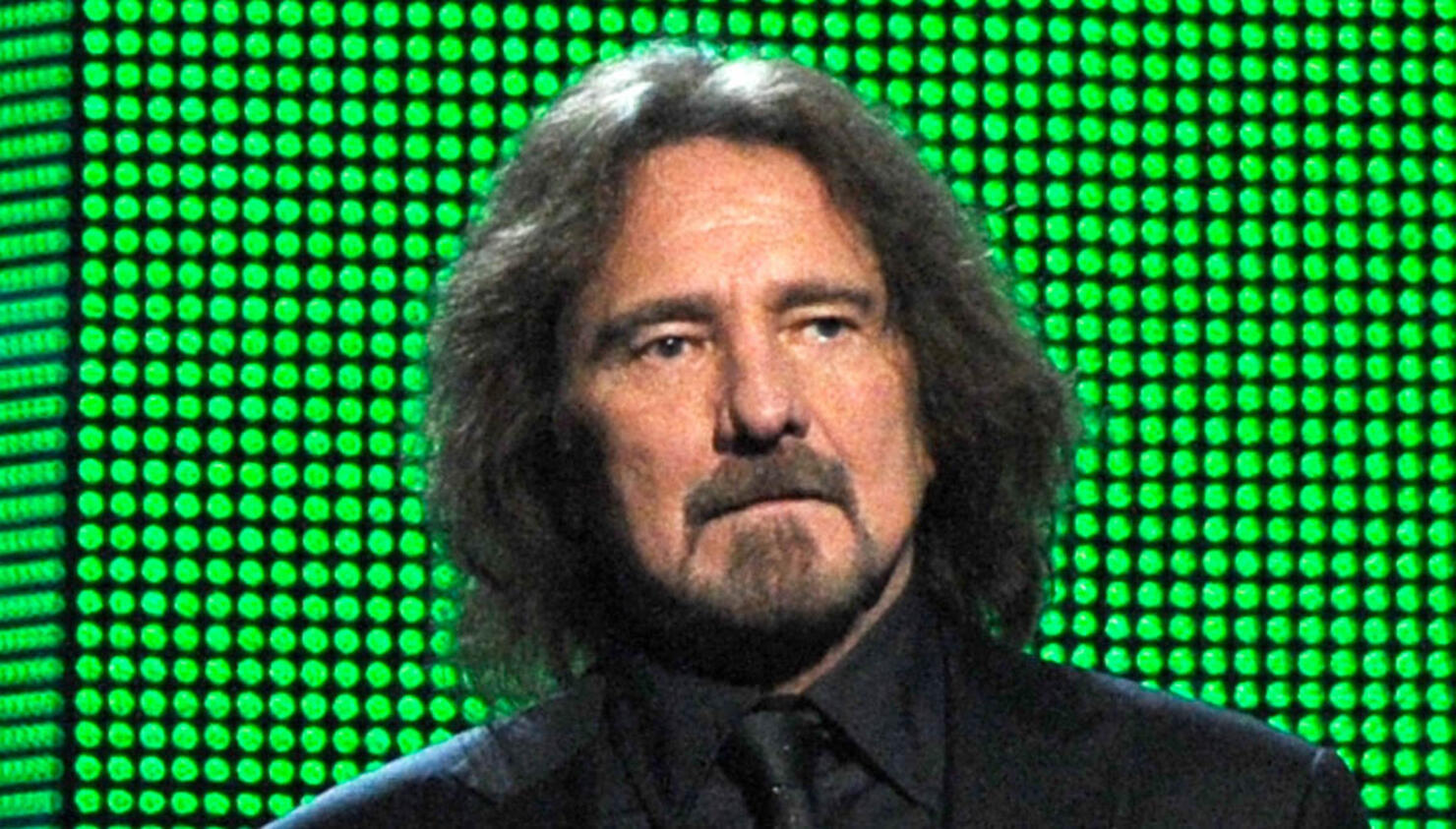 It's hard to say, but there's a good chance the person who threw a surprisingly large brass cross at Black Sabbath bassist Geezer Butler during a concert years ago didn't do it in a show of devotion.
Butler recalled some of the mementos he's collected through his 50-year career in rock and roll in a recent interview, some of which are on display at Birmingham, England's 'Home of Metal' exhibition.
"I'll never forget that," Butler said. "I think it was in San Francisco. Somebody threw this massive bloody brass cross at us, about 18 inches. It hit me in the eye. Nearly blinded me. But I kept it."
Ironically, the bassist doesn't remember when exactly the incident occurred.
He says some of his other favorites of the collection include a "gloriously hideous" painting of the four Black Sabbath co-founders depicted as Samurai warriors, a gift given to the band in Russia, of all places.
Then there are some fashion choices, Butler may wish weren't preserved.
"...[M]y six-inch platform boots, with red crosses up the sides. God knows how I wore them."
In June, Black Sabbath was honored by Birmingham, which named a local bridge after the band, in addition to launching the exhibition.
Butler and guitarist Tony Iommi both attended the festivities.
Photo: Getty Images