Tony Iommi, Geezer Butler Attend 'Black Sabbath Bridge' Naming Festivities
By Andrew Magnotta @AndrewMagnotta
June 27, 2019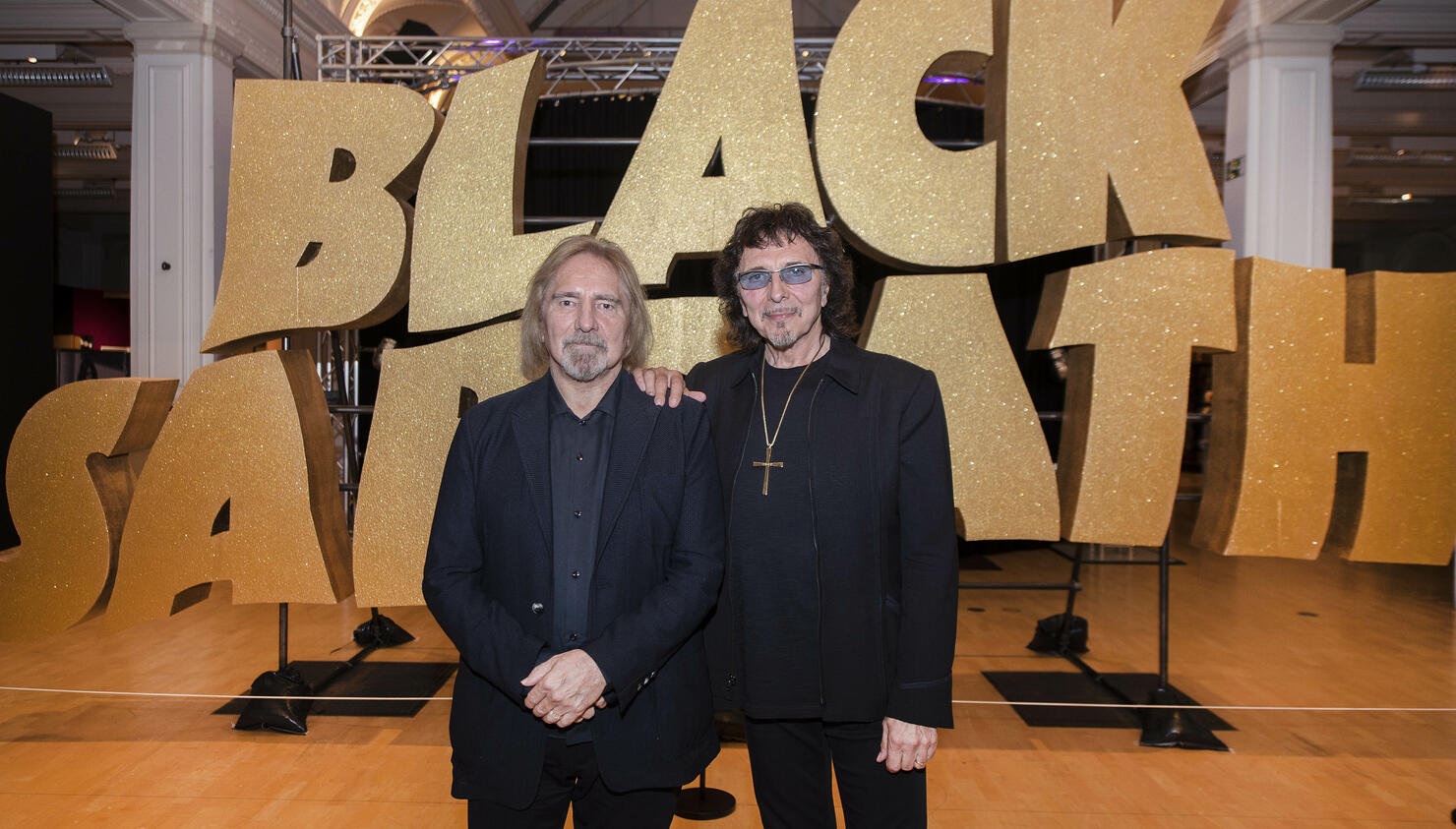 Black Sabbath's hometown of Birmingham, England, spent most of Wednesday celebrating the iconic heavy metal band's legacy.
The 'Black Sabbath Bridge' was unveiled Wednesday afternoon in front of band co-founders Geezer Butler and Tony Iommi and hundreds of Sabbath fans and Birmingham locals.
Additionally, near the bridge now sits a unique "heavy metal bench," designed with the images of the band's four co-founders, Butler, Iommi, Bill Ward and Ozzy Osbourne.
"The bridge name and commemorative bench are both terrific, and we're thrilled that everyone can now enjoy what has become a special location for Black Sabbath history," Iommi said.
In the evening, Butler and Iommi attended the opening of the 'Home of Metal' exhibition celebrating the band at the Birmingham Museum and Art Gallery. The exhibition runs through September 29.
The bridge and heavy metal bench are both expected to be a boon for tourism in the city, which already sees plenty of metal fans matriculating each year.
You can see more photos of the affair from the Birmingham Mail.
The honors for the city's most famous cultural export come as the band celebrates its 50th anniversary this year.
City official note that the Birmingham canal, which the Black Sabbath Bridge spans, is celebrating 250 years.
Iommi and Osbourne in recent years have expressed hope that the band's original lineup can reunite for one more gig, preferably in its hometown.
For Butler, the appearance came after his first tour with his newly established band, Deadland Ritual.
Photo: Getty Images