Video Shows Pendulum Ride Breaking At Amusement Park, Injuring Dozens
By Dave Basner
July 15, 2019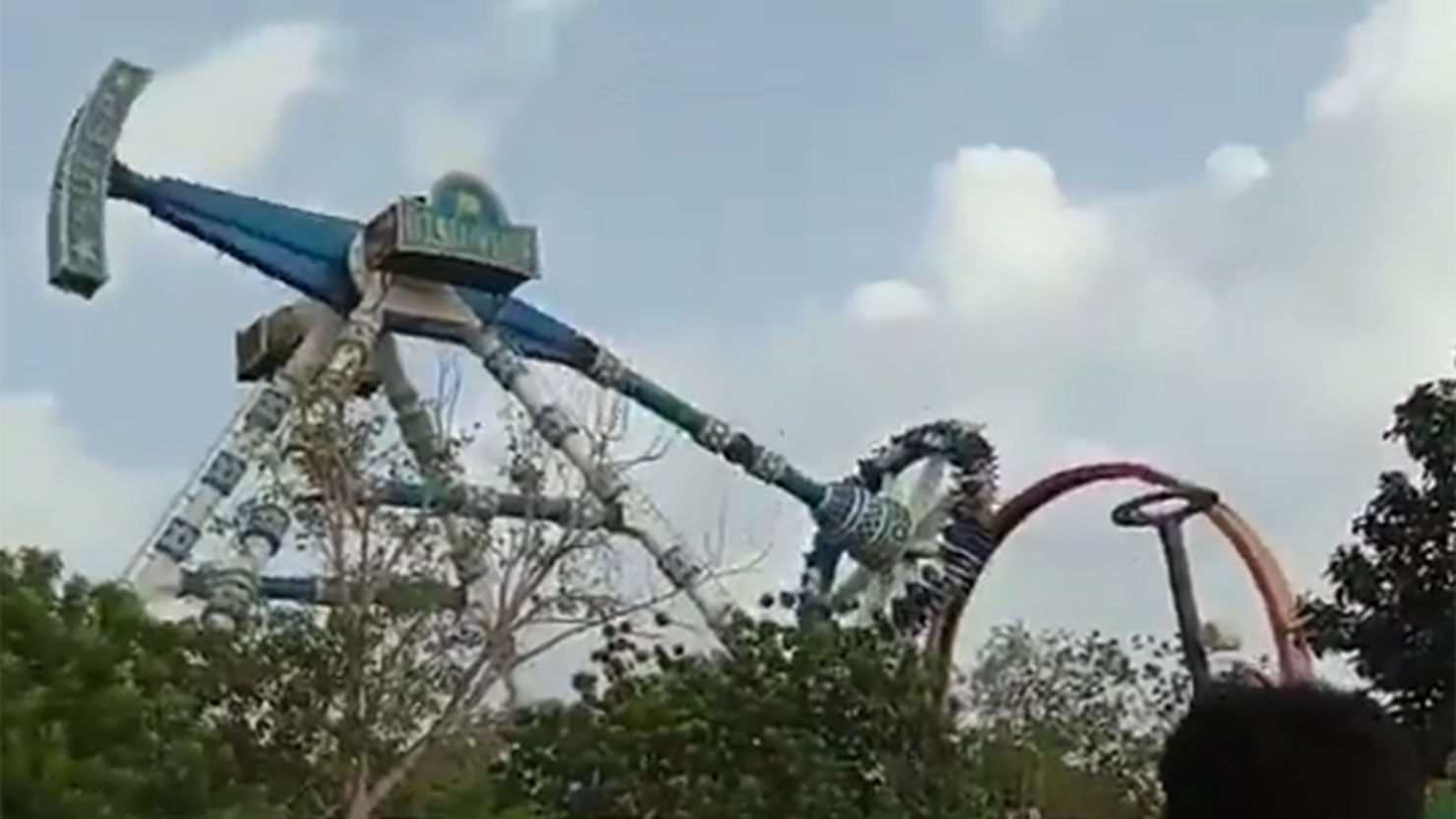 Two people died and dozens were injured in an accident at an amusement park over the weekend, and the horrific mishap was caught on tape. It happened on the Discovery pendulum ride at Kankaria Lakefront park in Ahmedabad, India. As the ride was on an upward swing, a cable snapped and the arm swinging the section with passengers broke, sending it slamming into the ride's base. That then caused the contraption to fall nearly 20 feet to the ground.
An investigator explained to the Times of India, "The ride works when the main shaft with seats at the circular end is counter-balanced by a weight. When the cable snapped, the welding along the shaft came off and the carriage also fell." The two riders who were killed were men in their twenties.
At least one park-goer captured it all on their cell phone:
Police are currently investigating the incident.
Photo: Twitter/VinayDalvi