Garth Brooks Kicks Off 'Dive Bar Tour' With Rowdy Chicago Crowd
By Blake Taylor
July 16, 2019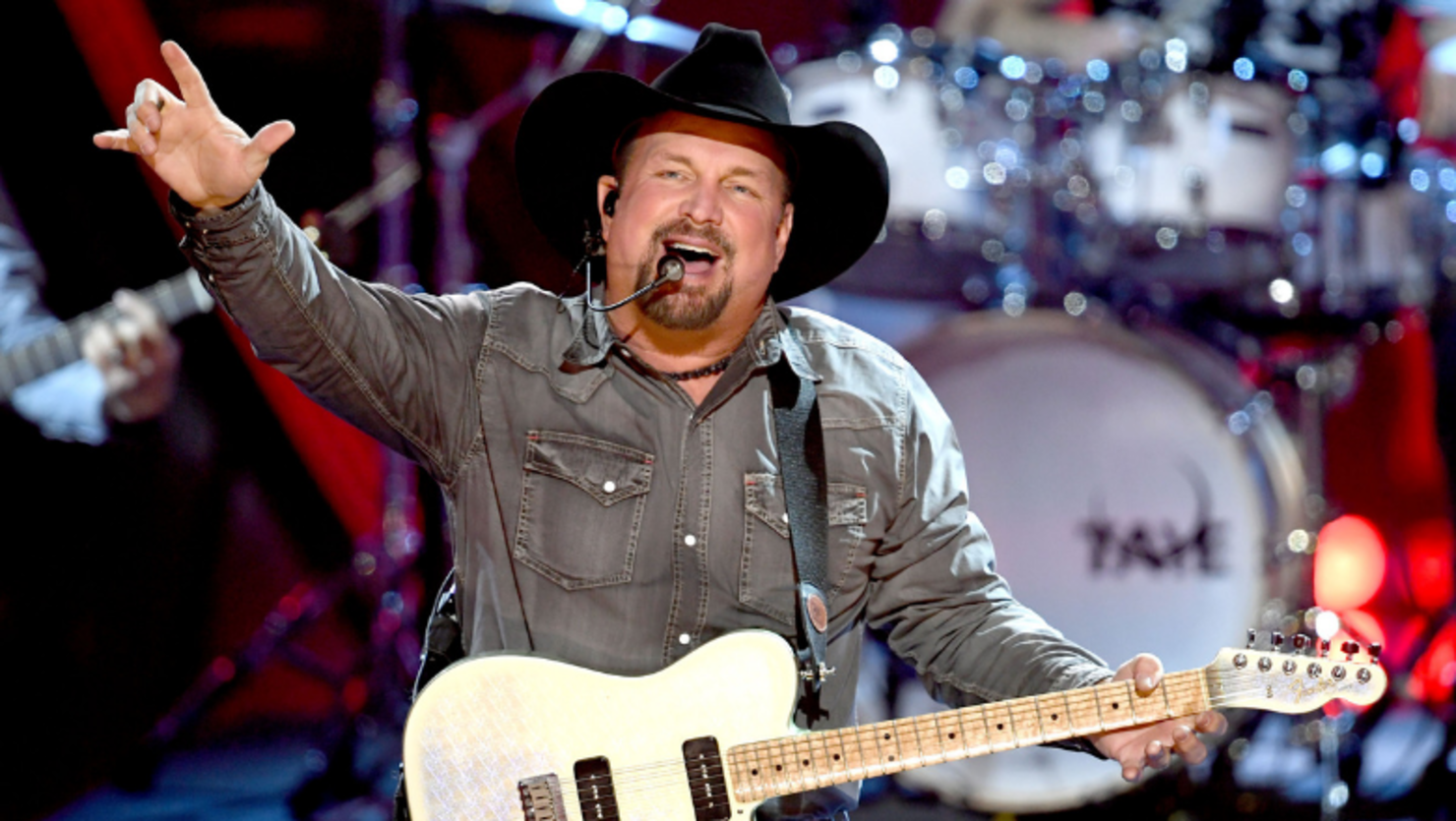 At the beginning of the month on National Dive Bar Day (July 7), Garth Brooks announced his epic seven-stop "Dive Bar Tour."
To kick it all off, Brooks hit the stage last night (July 15) at Chicago's legendary Joe's on Weed Street. Nearly 600 rowdy fans were packed in tight for the performance. The Chicago Sun Times reports, "the venue felt as if its walls were not able to withstand the sheer power of the six-time CMA Entertainer of the Year combined with the unbridled adoration of his fans."
Brooks went into the night with no specific set list in mind, giving the crowd a unique opportunity to choose songs for him. To start, a fan requested his 1991 hit, "Two Of A Kind, Workin' On A Full House." Immediately following, Brooks went into his new song, "Dive Bar," a collaboration with fellow country singer, Blake Shelton. The song is all about spending summertime in an American dive bar, which was quite fitting to say the least.
The night also featured a handful of other Brooks' classics including, "Callin' Baton Rouge," "The Thunder Rolls," "The Dance," and of course the popular fan-favorite, "Friends In Low Places." In addition to songs of his own, Brooks also performed a series of classic country covers.
"I want to play you guys what I was playing in the honky-tonks. The greatest voices in country music for me, were Merle Haggard and George Jones." he shared with the crowd right before diving into covers of Haggard's "Mama Tried" and Jones' "The Race Is On."
Following the wild show in the Windy City, Brooks took to Instagram to share a photo from the night captioning the post, "Now THAT was home! I LOVE this #DiveBarTour, who's up NEXT??!!!! BIG THANKS Chicago, @joesonweedst , Country Radio and EVERYONE for celebrating Dive Bars with me ALL SUMMER LONG! love, g #DiveBarTour"