Get Hungry: Luke Bryan, Jason Aldean, + Adam LaRoche Plan 'E3 Chophouse'
By Lauryn Snapp
July 16, 2019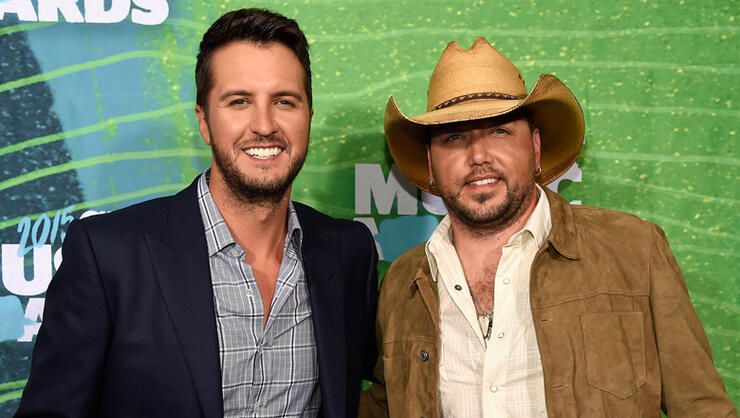 Stomachs are growling, and mouths are watering thanks to Luke Bryan, Jason Aldean, and Adam LaRouche.
Jason shared his excitement with Cody Alan saying, "Luke and I are always talking about teaming up and doing stuff. I mean, we are really good friends. Any time we get a chance to get into business together and work together, we try and do that. It makes it more fun."
The wait is over.
The trio has announced their upscale steakhouse, "E3 Chophouse" will be opening its doors in Nashville this fall. Located at 1628 21st Avenue S. the swanky eatery plans to be Hillsboro Village's premiere rooftop bar dotting a showy cocktail menu, table-side food preparation, and the finest farm-fresh meats.
Here are 6 "E3 Chophouse" facts you need to know:
Founded on Friendship – Luke, Jason, and Adam have a friendship that dates back nearly 15 years.
Family Farm Raised Cattle – LaRoche and his wife, Jenn, founded the cattle ranch to provide meat that is all-natural, with no antibiotics, steroids, or hormones.
Onward and Upward – E3 Chophouse is expected to be 13,000 square feet of swanky steaks and is the first (and currently only) rooftop bar in Nashville's popular neighborhood, Hillsboro Village.
Dishes Prepared Table-side – Adding a table-side service component brings a higher level of service to your dining experience.
Charitable Eating - 10% of proceeds are donated to charity.
Double Trouble - E3 Chophouse Nashville is the second restaurant location. The original restaurant opened its doors in 2013 in Steamboat Springs, Colorado.
CMT's Hot 20 Countdown takes you on tour with Jason Aldean this weekend (July 20th and July 21st). Watch CMT at 9 am / 8 CST on Saturday and Sundays to catch Cody Alan bringing you all the action from the road.
Photo Credit: Getty Images.
Chat About Get Hungry: Luke Bryan, Jason Aldean, + Adam LaRoche Plan 'E3 Chophouse'