All-American Rejects Surprise-Release Three-Song EP 'Send Her To Heaven'
By Katrina Nattress
July 18, 2019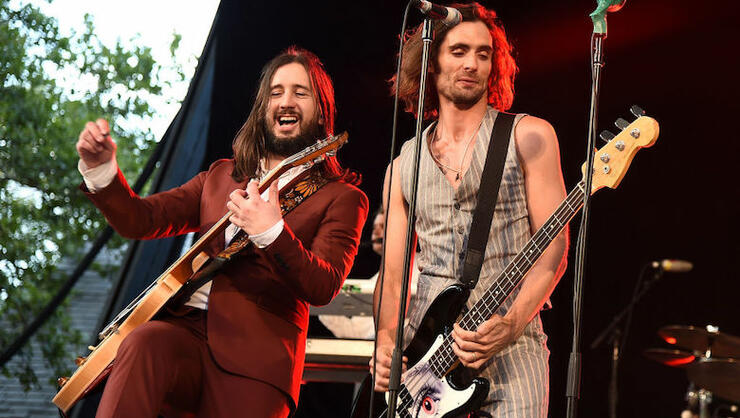 Last month, The All-American Rejects got fans excited when they teased that they were "working on something special." In the month that followed, they filled their socials with breadcrumbs before finally revealing that they were gearing up to release a music video for "Send Her to Heaven," a song the band had teased since 2017.
The red-tinged visuals introduce us to Molly, a girl who "liked her drinks see and her adderall." The clip follows her during a particularly vice-laden night as frontman Tyson Ritter sings "Send her to heaven/ Could you send her to heaven?/ She's a party girl and she's had a lot/ She tried to quit yeah but she just can't stop/ She goes to 11/ Send her to heaven" during the chorus.
However, the track's official release wasn't all The Rejects had up their sleeves. They also decided to release two more songs — "Demons" and "Gen Why? (DGAF)" — that they've been teasing for a while, and bundled it all up together as the three-track Send Her to Heaven EP.
The All-American Rejects are set to play the Mountain View stop of Warped Tour's 25th anniversary run this weekend (July 20 & 21), and we'd be surprised if these songs didn't make it on their set list.
Listen to all three new tracks below.
Chat About All-American Rejects Surprise-Release Three-Song EP 'Send Her To Heaven'