Kane Brown And Marshmello Drop 'One Thing Right' Music Video
By Blake Taylor
July 18, 2019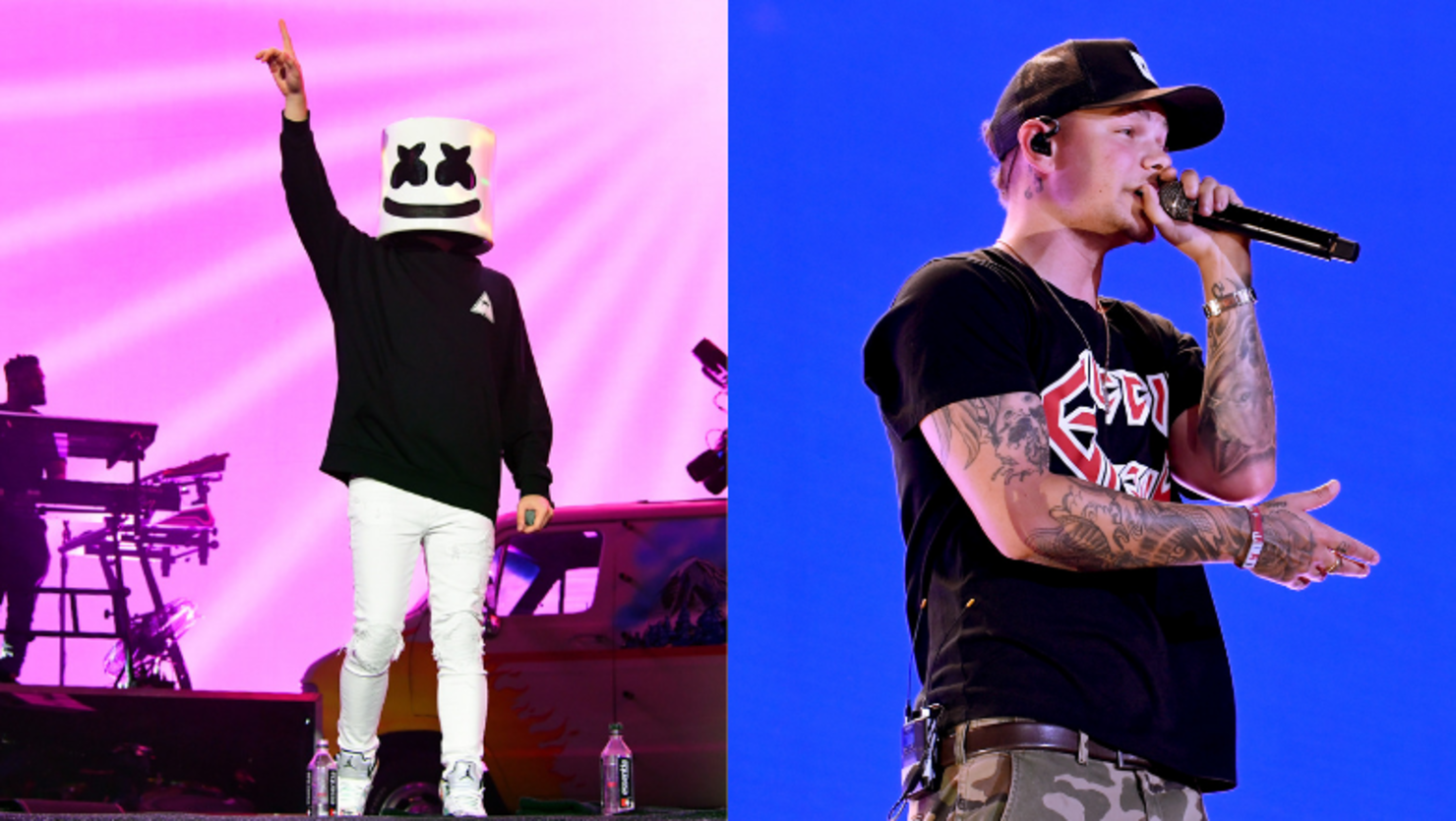 A little under a month ago country artist, Kane Brown and EDM artist, Marshmello, dropped their highly anticipated collaboration, "One Thing Right." The song, co-written by Brown, exposes his bad-boy tendencies, ultimately emphasizing the one thing he got right, hence the title of the song. In Brown's case, his "One Thing Right" refers to his beautiful wife, Katelyn Jae. The couple got married in Nolensville, Tennessee back in October of 2018. They also just recently announced in April that they're expecting their first child!
Today, the "One Thing Right" music video dropped. The start of the video shows the EDM artist walking out of what looks like a jail and hopping in a car with Brown. The two cruise down some dusty old backroad leading them to a girl's house where there's a police officer out front keeping watch. The girl, who presumably represents the "One Thing Right," is seen putting up a fight with the officer trying to get to the EDM artist. The encounter is followed by a police chase leading up to the end of the video. Below you can watch the "One Thing Right" video for yourself to see how it all goes down.
In addition to this exciting new collaboration, Brown also just recently released a new song called, "Like A Rodeo." This track is all about the array of emotions and feeling that come with relationships, both the highs and the lows. He compares those real-life relationship feelings to various aspects of a rodeo, making for a thought-provoking record.
You can catch Brown out on the road this summer opening up for Jason Aldean on his "Ride All Night Tour." Other special guest also opening up for Aldean is "Closer To You" singer, Carly Pearce. See if they're coming to a city near you and grab your tickets for the show here.
Photo: Getty Images