Kim Kardashian & Kanye West Working With White House To Free ASAP Rocky
By Peyton Blakemore
July 18, 2019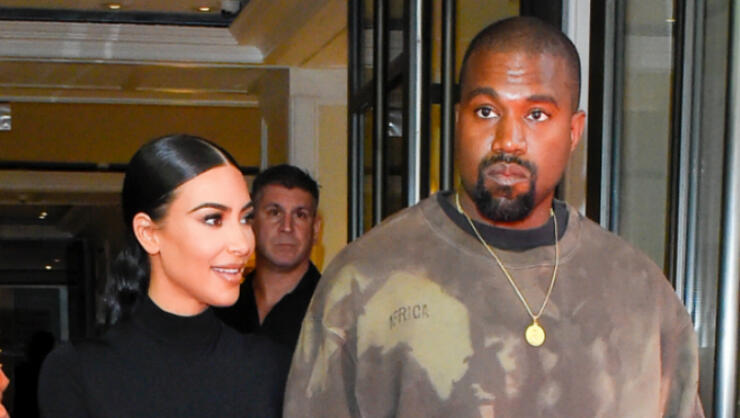 Kim Kardashian's on the case!
According to TMZ, the new face of prison reform and her husband Kanye West recently lobbied The White House to get involved with A$AP Rocky's case in Sweden. The power couple reportedly used their connections with President Trump and have been working with him to get the 30-year-old rapper released from jail.
At the urging of her husband Ye, Kim is said to have spoken to her White House contact, Jared Kushner, with whom she's worked with in the past, and filled him in on what was happening with Rocky's detainment. Jared then reportedly "took the info to Trump himself," who reportedly "acknowledged something seemed amiss." TMZ reports, "Trump told [Jared] he believed A$AP was being held unfairly, and wanted to help." The State Department is now "actively working" to get the "Pups" rapper out of jail.
As fans know, Rocky was taken into police custody in Stockholm for his involvement in a street fight over two weeks ago. His arrest caused immediate outrage as the fight was caught on camera and shows that Rocky and his crew were not the aggressors in the situation. Not only that, but some reports have accused Swedish officials violating the rapper's legal rights since his arrest.
While Swedish prosecutors have until Friday (July 19) to decide to charge Rocky or ask a court to let them hold him longer, some fear prosecutors might delay their decision beyond the three-week mark and keep him in custody, TMZ reports.
Earlier this week, TMZ caught up with Rep. Hakeem Jeffries of New York who told the entertainment news site, the Congressional Black Caucus — a caucus made up of mostly black members of the United States Congress — is also working to get Rocky, who has been held in a Swedish detention facility since July 2, home. "The situation with A$AP Rocky is unfortunate, it's outrageous, it needs to be addressed," Rep. Jeffries said. "You can expect that members of Congress, particularly those of us who are a part of the Congressional Black Caucus, are going to continue to weigh in forcefully until A$AP Rocky is free."
He added, "there are certain members of Congress, including congressman Andre Carson of Indiana, [who] are working to make sure that we put the pressure on the State Department so that the State Department can reach out to the government of Sweden and we can turn this situation around as soon as possible. It's outrageous."
Photo: Getty Images
Chat About Kim Kardashian & Kanye West Working With White House To Free ASAP Rocky