The Kinks Are Back To Work On New Album
By Andrew Magnotta @AndrewMagnotta
July 18, 2019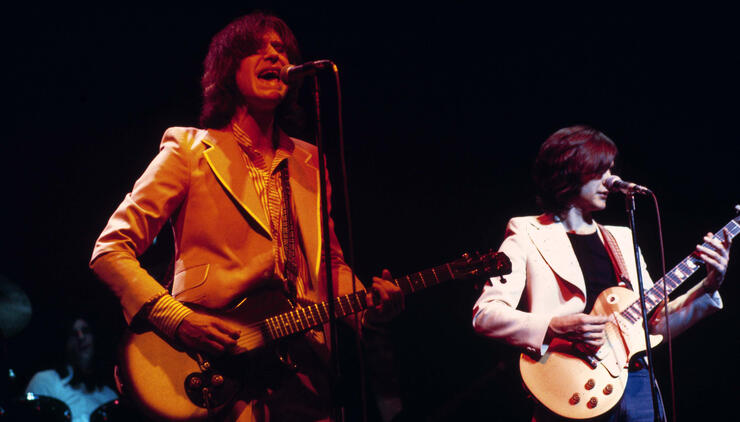 The Kinks are indeed working on a new album together for the first time since 1994, confirms guitarist Dave Davies.
Davies added in a recent interview with Rolling Stone that the reunion collaboration has been in the works for "a couple of years." His brother Ray Davies teased in 2018 that the two were considering doing another album.
The Rock and Roll Hall of Famer says the band didn't begin writing from an entirely blank slate. The process has included the band members, the Davies brothers and drummer Bill Henrit, are trying to finish ideas they started long ago.
"We keep going backwards and listening to a lot of old stuff," Dave explained. "Some of that is very good, and some of it needs a bit of work. Some we recorded but never used. Others don't have finished vocals or they need other embellishments."
Dave says his brother has produced some "good demos" for entirely new songs, too.
Some of the material features the Kinks' longtime drummer Mick Avory. The band is still unsure who will play bass on the album, as Original bassist Pete Quaife died in 2010 and longtime bassist Jim Rodford died last year.
Dave admits that it's not 100 percent certain that the album ever gets released.
"The intention is to get the work out, but it's not a done deal," he conceded.
Photo: Getty Images
Chat About The Kinks Are Back To Work On New Album