'Avengers: Endgame' Passes 'Avatar' To Become Highest-Grossing Film Ever
By Paris Close
July 21, 2019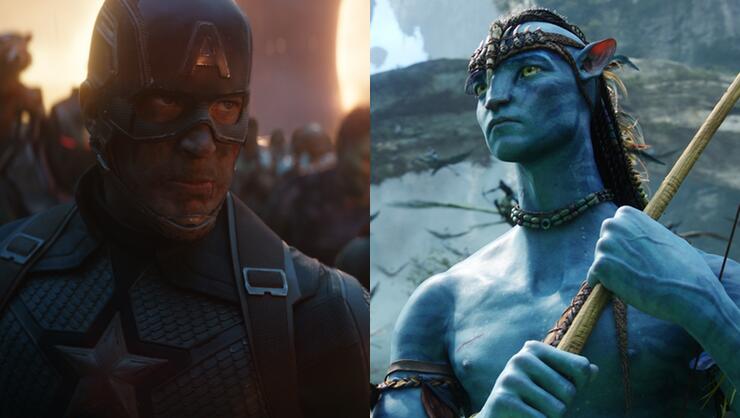 Oh, snap! Avengers: Endgame just vanquished Avatar as the highest-grossing film of all-time.
Marvel leader Kevin Feige and his team delivered the news on Saturday (July 21) as they took the stage for the studio's Comic-Con panel in San Diego. "Thanks to you, Avengers: Endgame is the biggest film of all-time," Feige announced to Hall H.
After wearing the crown title for nearly a decade, Disney and Marvel Studios' Endgame passed James Cameron's 2009 blockbuster to take over the box office as the top-grossing film ever.
According to The Hollywood Reporter, Endgame's global gross, as of Friday (July 19), was $2,789.2 billion, sitting $500k behind Avatar's $2,789.7 billion mark. However, the former will close the gap once weekend grosses are tallied. (For added confidence, Endgame brought in a whopping $2.8 million worldwide last weekend alone.)
"A huge congratulations to the Marvel Studios and Walt Disney Studios teams, and thank you to the fans around the world who lifted Avengers: Endgame to these historic heights," Disney Studios co-chairman and chief creative officer Alan Horn told THR in a statement.
Since its premiere in April, Endgame has smashed a number of box office records, among them included having the biggest global opening of all-time with $1.22 billion. Though much of the film's recent acceleration could be attributed to its recent re-release.
As previously reported, Feige issued another run of Endgame in theaters across North America last month with never-before-seen footage, including a post-credits scene that was snapped from the final cut.
Chat About 'Avengers: Endgame' Passes 'Avatar' To Become Highest-Grossing Film Ever