ASAP Rocky Case Takes Surprise Turn Amid Reports Trump's 'Help' Is Hurting
By Peyton Blakemore
July 22, 2019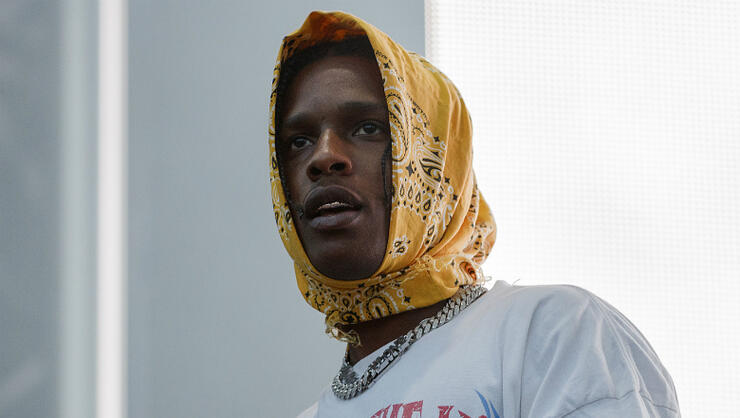 A$AP Rocky's case just got a little more confusing.
Despite video footage showing that Rocky and his crew were not the aggressors of a fight that has kept them in a Swedish jail for the past few weeks, Swedish prosecutors just announced that the man who attacked Rocky's crew will not be prosecuted for any crime.
According to TMZ, prosecutors "believe the guy who harassed Rocky attacked his bodyguard in self-defense, after being pushed and lifted by his neck," and while "the initial video does not show anyone getting physical with the guy," prosecutors have drawn that conclusion.
Now here's where things get even more confusing. As fans know, Rocky was taken into police custody three weeks ago for his involvement in the street fight, which ensued after a random guy threw his headphones at Rocky's bodyguard, cutting the bodyguard's head. However, on Monday (July 22), TMZ confirmed that the bodyguard has already been cleared by Swedish authorities. So, as noted by the entertainment news site, that would mean Swedish officials believe the bodyguard acted appropriately, and "he incited the violence" that "caused the other guy to act in self-defense," which, to put it simply, makes no sense.
On Friday (July 19), a judge sided with prosecutors and ordered that Rocky stay in jail for another week while prosecutors continue their investigation. A judge is set to make a final decision about charging the rapper on Thursday (July 25). The news came ahead of President Donald Trump's press conference about Rocky's detainment.
During his public address, Trump said, "A$AP Rocky is a situation in Sweden. Sweden is a great country, and they're friends of mine and the leadership. And we are going to be calling. We're going to be talking to them, we've already started. He added, "Many, many members of the African-American community have called me, friends of mine, and said could you help? I personally don't know A$AP Rocky, but I can tell you that he has tremendous support from the African-American community in this country. And when I say African-American, I think I can really say from everybody in this country, because we're all one."
POTUS later tweeted, "Just had a very good call with @SwedishPM Stefan Löfven who assured me that American citizen A$AP Rocky will be treated fairly. Likewise, I assured him that A$AP was not a flight risk and offered to personally vouch for his bail, or an alternative.... Our teams will be talking further, and we agreed to speak again in the next 48 hours."
However, sources recently told TMZ that the intervention by the U.S. State Department and President Trump could actually end up backfiring and make the "Pups" rapper's situation worse "because they are trying to get in the prosecutor's business."
Photo: Getty Images
Chat About ASAP Rocky Case Takes Surprise Turn Amid Reports Trump's 'Help' Is Hurting