Big Sean Seemingly Alludes To Jhene Aiko Heartbreak In New Song 'Overtime'
By James Dinh
July 24, 2019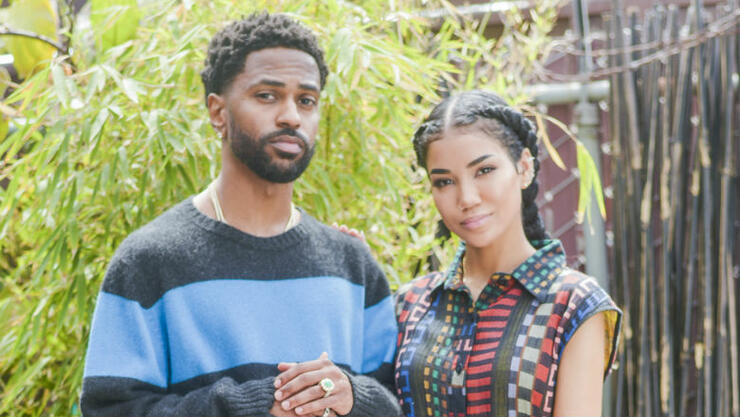 For his first taste of solo music in almost two years, Big Sean has seemingly divulged a bit about his romance with ex-girlfriend Jhené Aiko in his brand-new song, "Overtime."
After sharing a brief teaser of the track on Tuesday night (July 23), fans realized that a few of the rapper's bars might be in reference to his relationship with the R&B siren. "I didn't take a break my n*gga, I broke/ Broke my heart, broke my soul. Don't cry for me though," Sean spits on the track while in front of a neon side that reads Don Life. The song was produced by Hit-Boy, Key Wane and Milo. Earlier this year, the rapper spoke candidly on his 31st birthday about his decision to see a therapist and work on some self-discovery and we have no doubt that his new material will reflect that journey.
Despite never learning concrete details of Sean and Aiko's split, the pair has been on good terms with one another in recent months. Back in May, Aiko shared a track called "Triggered (freestyle)," which addressed the split. As with many of her freestyles, the cut was an emotional ode to her former flame, but she took to Twitter to clarify that the track was not meant to be a diss record. '"'Triggered' was a moment. a moment that for me has passed. it is new to you because ur just now hearing it, but for me... it's something i moved on from the moment i expressed it," she explained. "Triggered is NOT a diss song. it is a moment of talking sh*t out of frustration and passion. it's was a moment of exaggerated expression when I was feeling lost and weak. no one is to be blamed or bashed for how I was feeling in that moment. I am in control of my feelings."
Aiko went on to add that this is how she emotes, especially in moments of frustration. "This is how I paint. this is me yelling and throwing paint at a canvas... then going out into the world feeling less tension, more open... more loving," she continued. "going to bed feeling less stressed, more optimistic."
Chat About Big Sean Seemingly Alludes To Jhene Aiko Heartbreak In New Song 'Overtime'