Led Zeppelin's John Paul Jones Confirms Two Gigs Under Ridiculous Band Name
By Andrew Magnotta @AndrewMagnotta
July 24, 2019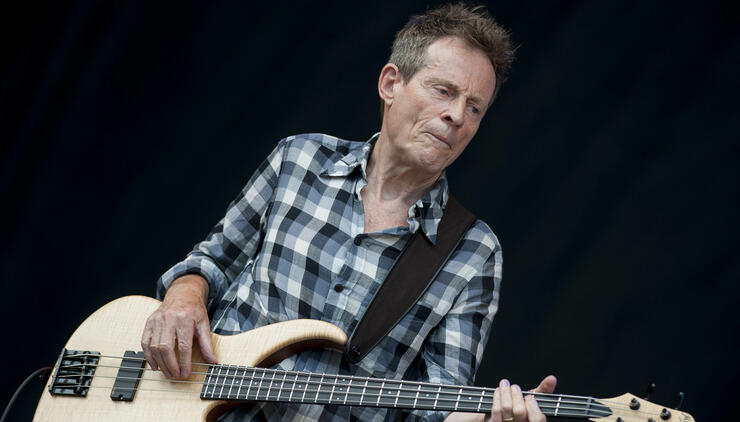 Led Zeppelin bassist/keyboardist John Paul Jones will be performing two concerts at the Pit in Tokyo this September with world renown cellist Anssi Karttunen.
The name Jones and Karttunen have chosen for their new endeavor? Sons of Chipotle.
If there ever was a more clear example of a 'band name generator' band name, we've yet to see it. Or maybe JPJ and Karttunen are just really big fans of Mexican-inspired cuisine.
Karttunen will play cello, while Jones will join in on piano and keyboards.
"Both musicians are known to be curious minds, always ready to learn and discover," reads a statement from Jones' website. "When they improvise, borders disappear, they are free to migrate beyond prejudices, across continents. In a world where walls are being built and people are told where they cannot go, Sons of Chipotle want music to be a place of openness."
The pair will be joined by special guests Otomo Yoshihide and Jim O'Rourke.
Jones performed another improvisational gig in March with Sonic Youth's Thurston Moore to benefit a U.K.-based musicians' charity.
Go here for Jones' official statement on the Sons of Chipotle gig.
Photo: Getty Images