Tom DeLonge Lets Us Know What To Expect From New Angels & Airwaves Album
By Katrina Nattress
July 25, 2019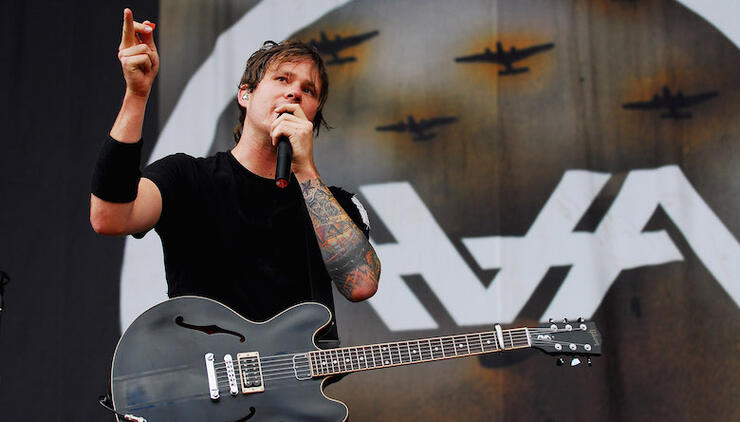 Back in April, Angels & Airwaves gave us a taste of new music with "Rebel Girl." Now, Tom DeLonge's letting us know what we can expect from the band's upcoming album.
During a recent episode of The Woody Show More Show Podcast, the band's frontman described the new material as a balance between AVA's soaring sound and blink-182's rock nuance.
"The new Angels & Airwaves record that's coming out is probably going to be the best record of my career — definitely the best Angels record," he said. "I think we found a really good place to live that sounds like a rock & roll band but has the soaring capabilities that we've always had."
The album's halfway done, and DeLonge doesn't plan to finish it until after the band's upcoming fall tour. His plan is to release it, along with a series of other media projects, by next summer.
Elsewhere in the interview, DeLonge talks about a fan favorite song he wrote with Box Car Racer, his current relationship with his former blink bandmates, and his thoughts on the upcoming Area 51 raid (spoiler: he doesn't approve).
Listen to DeLonge's full interview with ALT 98.7's Menace below.
Chat About Tom DeLonge Lets Us Know What To Expect From New Angels & Airwaves Album