EXCLUSIVE: Keith Urban & Nicole Kidman Name Their New Dog!
By Lauryn Snapp
July 25, 2019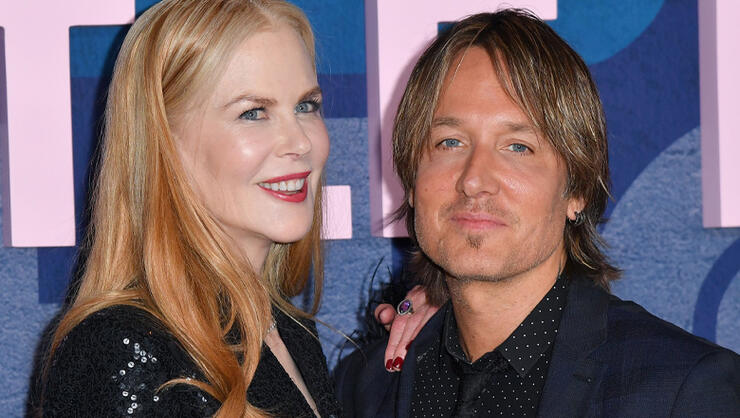 Keith Urban and Nicole Kidman recently welcomed a new addition to their family. The couple adopted a puppy, and he is CUTE!
Nicole shared the sweet snap of her new pooch on Instagram, July 10th saying, "My first puppy. Actually, my first dog. Been waiting my whole life for this!" before adding a dog emoji.
While Nicole was pouring over her pooch with her celebrity friends via her Instagram comments, Keith Urban was backstage at Faster Horses Festival with Cody Alan gushing over their new addition.
"We got a dog! Her [Nicole Kidman's] first-ever dog, EVER! I've had dogs all my life, but never anything this small," laughs Keith referring to his new toy poodle. "It wasn't my idea of a dog at first, you know? I've always had dogs that you can go out in the yard and wrestle with and have fun with, and Nic called me and said, "I found our dog... he's a toy poodle! And, I was like NOOOOOOOO!"
Keith capped the puppy update by dropping the pup's name and saying "He's a big hit!"
See the photo below and say hello to "Julian."
Be sure to tune into CMT this weekend and catch Cody Alan bring you the best sights and sounds from Michigan's Faster Horses Festival on the Hot 20 Countdown airing Saturday, July 27 and Sunday, July 28 at 9a/8c.
RELATED: 19 Photos That Prove That Faster Horses Fest Was The #PartyOfTheSummer.
Photo Credit: Getty Images.
Chat About EXCLUSIVE: Keith Urban & Nicole Kidman Name Their New Dog!