Lil Wayne Cancels Florida Show With Blink-182 At The Last Minute
By Regina Star
July 27, 2019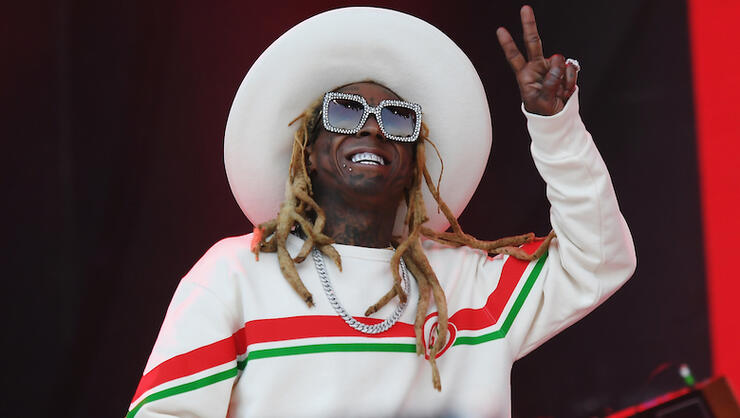 Fans are demanding refunds after Lil Wayne canceled his latest concert in Tampa, Florida, at the last minute.
The rapper was expected to open for blink-182's show at the MidFlorida Credit Union Amphitheatre on Friday (July 26), though in a last-second tweet just moments before, the star expressed he would be unable to perform due to illness. "Feeling under the weather and Kant Go tonight," Wayne wrote. "Promise I'll make it up to you guys!! ~Tune."
Although the band carried on with their set as planned, some fans were disappointed with the dropout. "I am here and so upset that you aren't here... been a fan for so damn long. Never seen you live. Hope you know your fans are bummed," one user wrote. "So are you giving out refunds or what? I didn't just drive 1 1/2 hours to find out once I got to the parking lot that he's not performing..." inquired another upset concert-goer.
This isn't the first instance Wayne's made headlines for ditching his joint shows with blink in a less-than-fashionable manner.
The lyricist walked off-stage mid-song during his Jiffy Lube Live show in Virginia after complaining about the crowd size and insinuating he would be quitting the joint jaunt. "Please forgive me," Wayne told the crowd in a fan-shot video. "I'm so not used to performing to a crowd and there's not too many, you know, like still, that's not my swag."
"I'm not sure how long I'm going to be able to do this tour, but make some noise for blink-182 for including me anyway," he added in the clip, before announcing, "This might be my last night, though. Let's go."
However, less than 12 hours later, Wayne assured fans he would not be quitting as rumored.
Photo: Getty Images