2019 iHeartRadio Fiesta Latina Lineup: Jennifer Lopez, Daddy Yankee & More
By Taylor Fields
July 30, 2019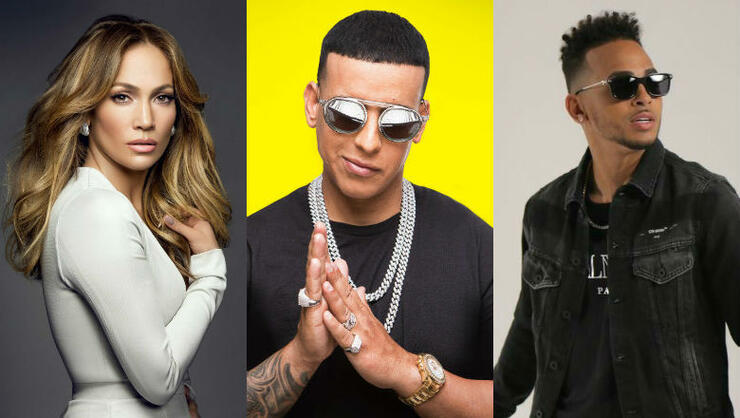 Get ready, because Miami is about to get hotter this November: the 2019 iHeartRadio Fiesta Latina will be returning once again to AmericanAirlines Arena on November 2nd!
Taking the stage at this year's star-studded show will be superstars including Jennifer Lopez, Daddy Yankee and Ozuna, with more artists to follow, and it's all hosted by iHeartRadio's Enrique Santos for the fourth straight year.
Santos says of the upcoming mega concert, "Every year we proudly host some of the most influential artists in Latin Music and this year will be no different. We are thrilled to welcome one of the most important young artists in Spanish Language Pop, Ozuna, as well as the acclaimed 'Big Boss' of Reggaetón Daddy Yankee and one of the most successful women in entertainment, the one and only Jennifer Lopez."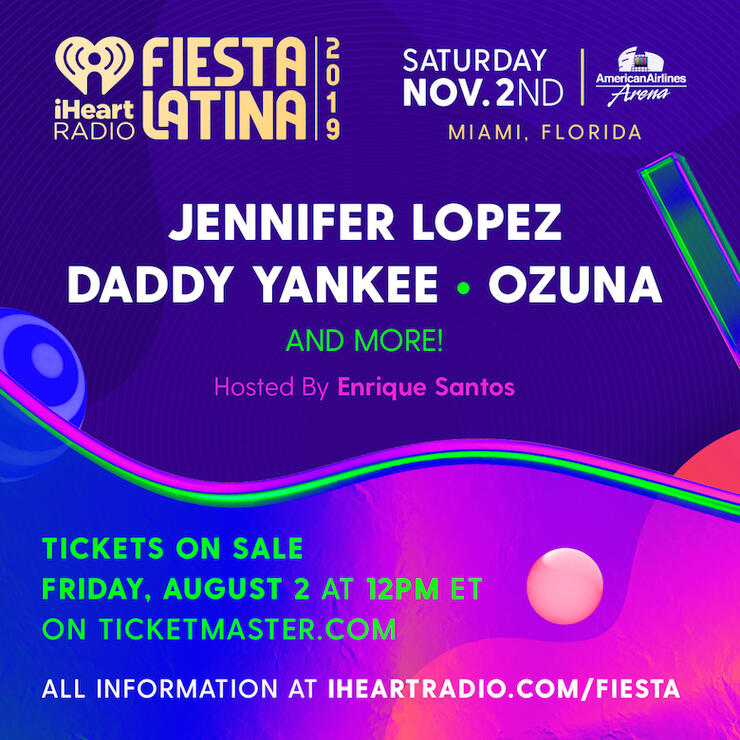 Tickets for the 2019 iHeartRadio Fiesta Latina will go on sale to the general public on Friday, August 2nd at 12pm ET via Ticketmaster.com.
Fans can also win their way to the show to experience it all. Beginning Monday, September 30th, iHeartMedia will launch at three-week nationwide promotion to give thousands of Latin music fans across the country the opportunity to win trips to Miami via all iHeartMedia Spanish-language stations, as well as on iHeartRadio and on additional radio stations in key markets across the country. Make sure to listen for your chance to win!
The best part is, even if you can't make it to Miami this year, we've got you covered. Fans can tune in to watch the star-studded event via an exclusive video stream at 8pm ET on LiveXLive.com through the LiveXLive mobile and OTT apps for iOS, Android, Roku, Amazon Fire TV, Samsung TV,and Apple TV. The stream will also appear on YouTube, LiveXLive's Twitch channel and LiveXLive's socials. The show will also be be broadcast on iHeartMedia Spanish-Pop, Tropical, regional Mexican and Spanish Adult Hit radio stations across the country on Saturday, November 2nd.
For more information, updates and more head over to iHeartRadio.com/fiesta.
Chat About 2019 iHeartRadio Fiesta Latina Lineup: Jennifer Lopez, Daddy Yankee & More