19 Artists Who Stan Billie Eilish
By Rose Wythe
July 30, 2019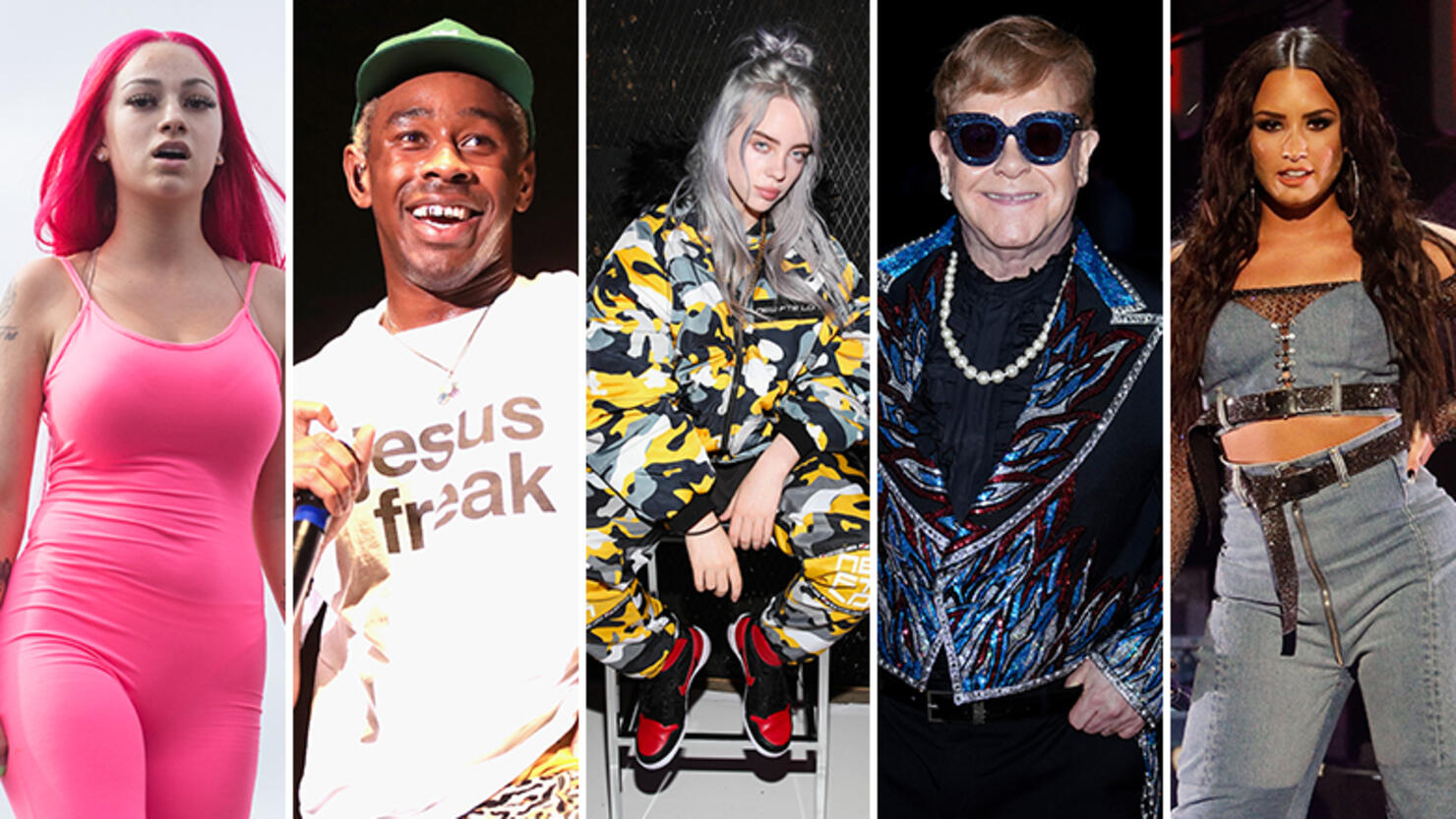 Billie Eilish is one of the greatest musical gifts we have been given in the last decade, and she has millions of stans who would agree. This fan base includes quite a few celebrities -- from Elton John to Avril Lavigne and beyond.
Eilish, a huge Justin Bieber fan growing up, finally met Biebs at this year's Coachella in April. Fast forward just a few months and he hopped on a remix for one of her songs. She's always said Tyler, the Creator is one of her biggest musical inspirations. Now, he's praising her in interviews while we (im)patiently wait for them to hit the studio together.
Scroll on to see what some of Billie's celebrity stans had to say about the young legend!
1. Elton John
In a recent interview, Elton John said "talent like hers doesn't come along very often" and referred to her as "one of the most talented young ladies [he's] ever heard."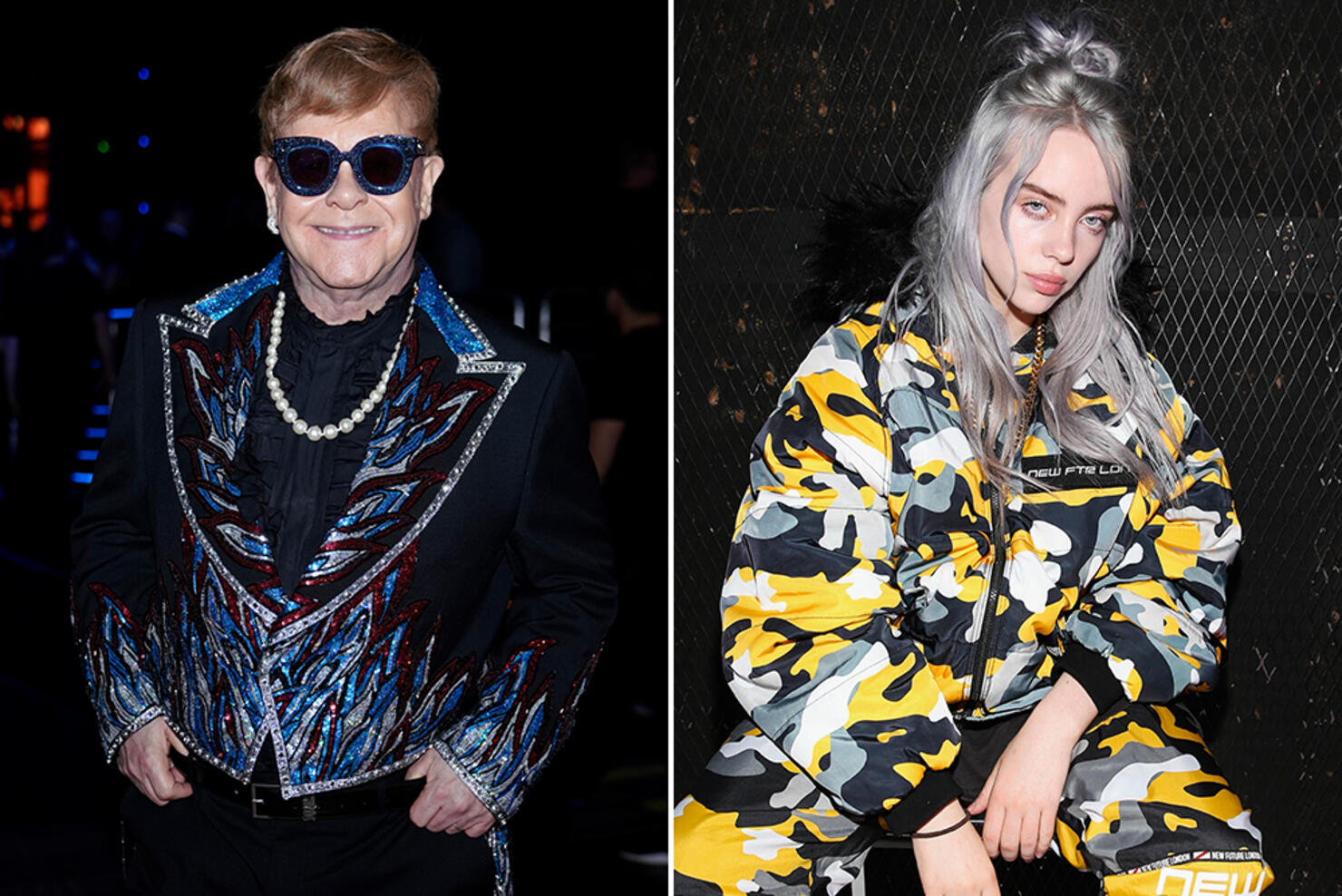 2. Julia Roberts
In an interview with Refinery 29, Julia Roberts exclaimed "Billie Eilish is everything." Roberts loves that Eilish collaborates with her brother Finneas to make incredible music that she's fallen in love with.
3. Niall Horan
Back in April, Niall Horan Tweeted, "Currently listening to the new @billieeilish album! This woman does not f*** around. It's so good."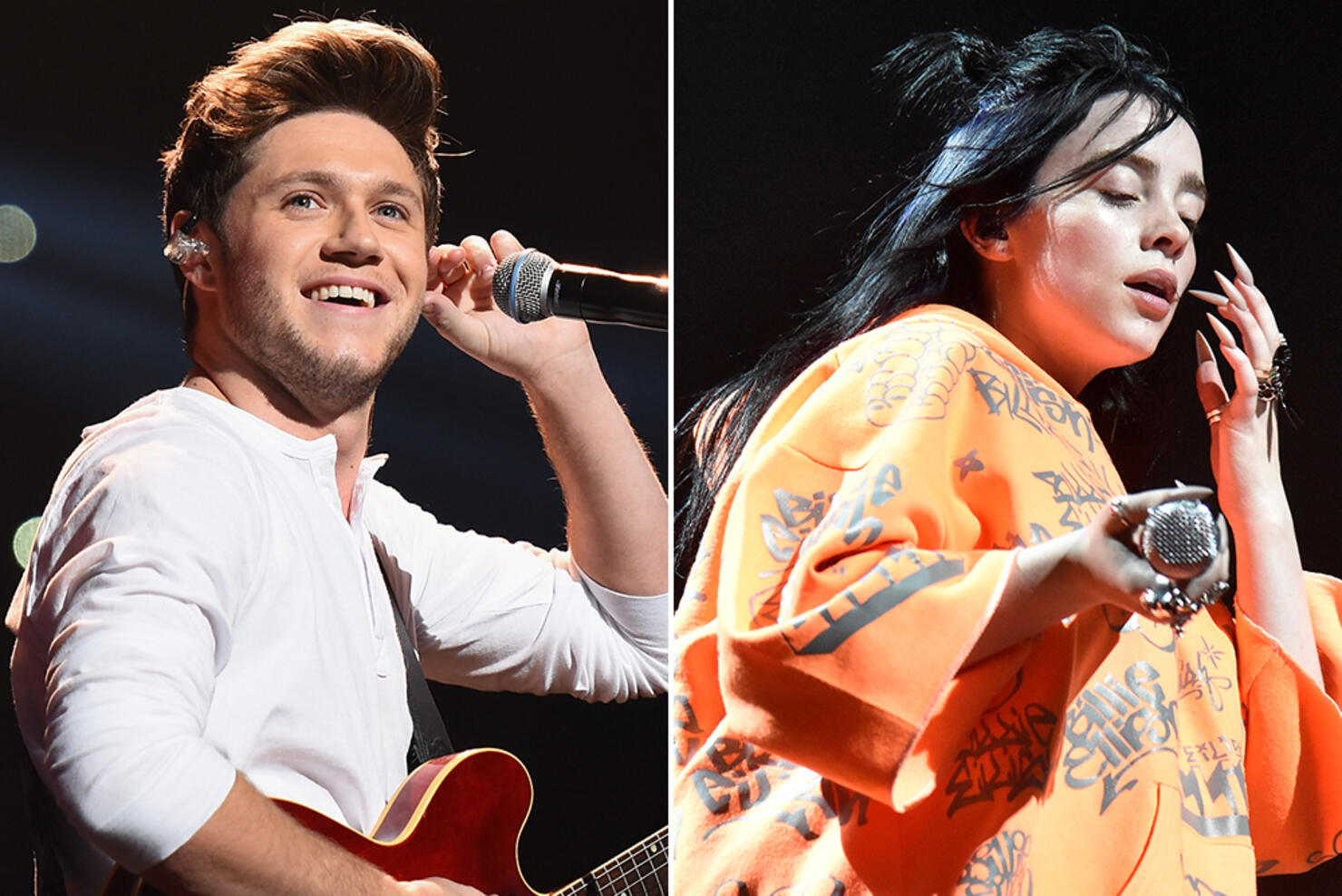 4. Justin Bieber
Justin Bieber was just featured on the "bad guy" remix.
5. Demi Lovato
Demi Lovato wrote her praises for "bad guy" on Instagram story. "I know everyone is posting this and that's because it deserves to be talked about by everyone but this is f***ing fire. Big fan here."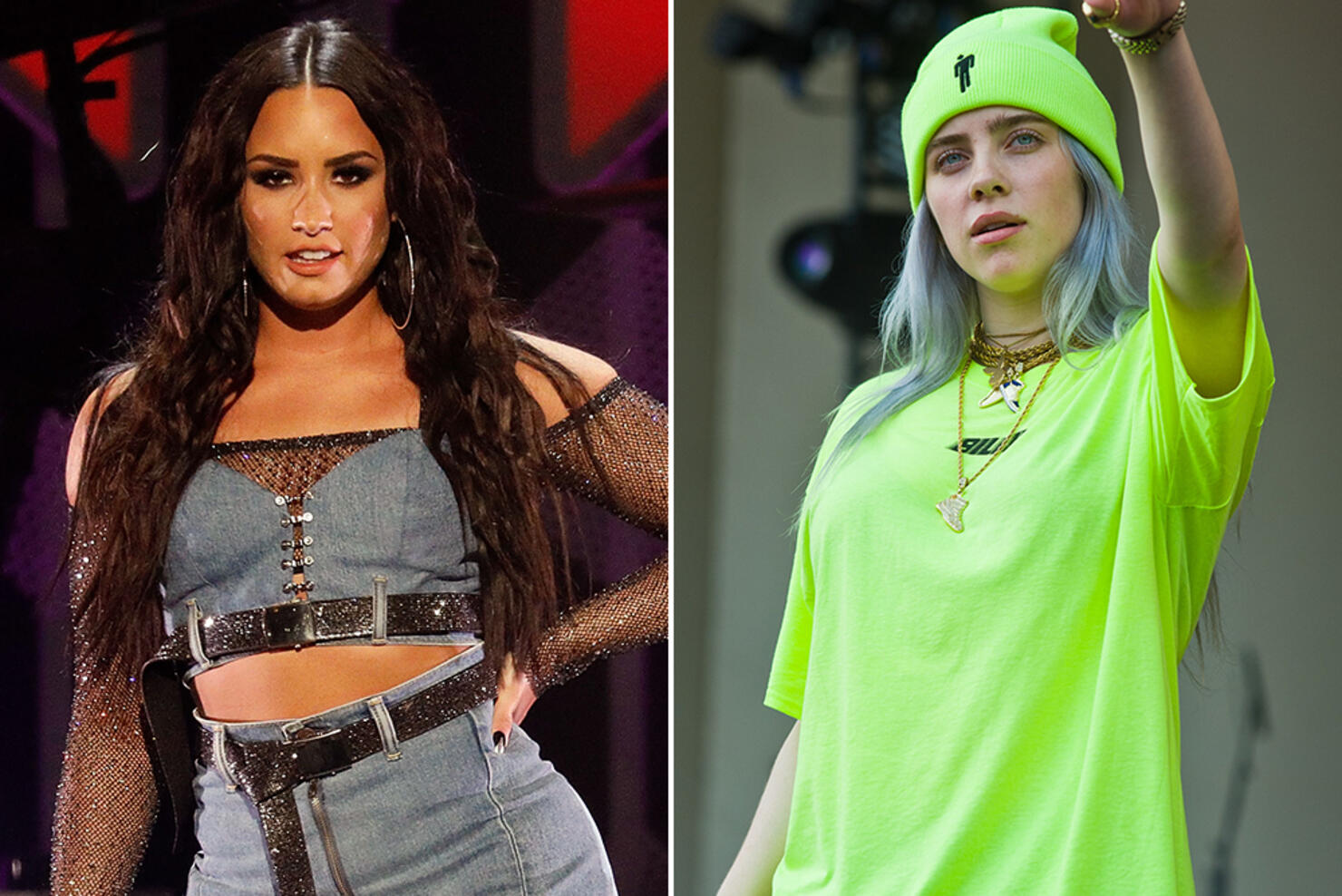 6. Camila Cabello
The two recently met and Camila Cabello's caption for their photo together is "sweet human @billieeilish" with a few green heart emojis because #aesthetic. Last year, Cabello said that she wants to collaborate with Billie. Make it happen, ladies!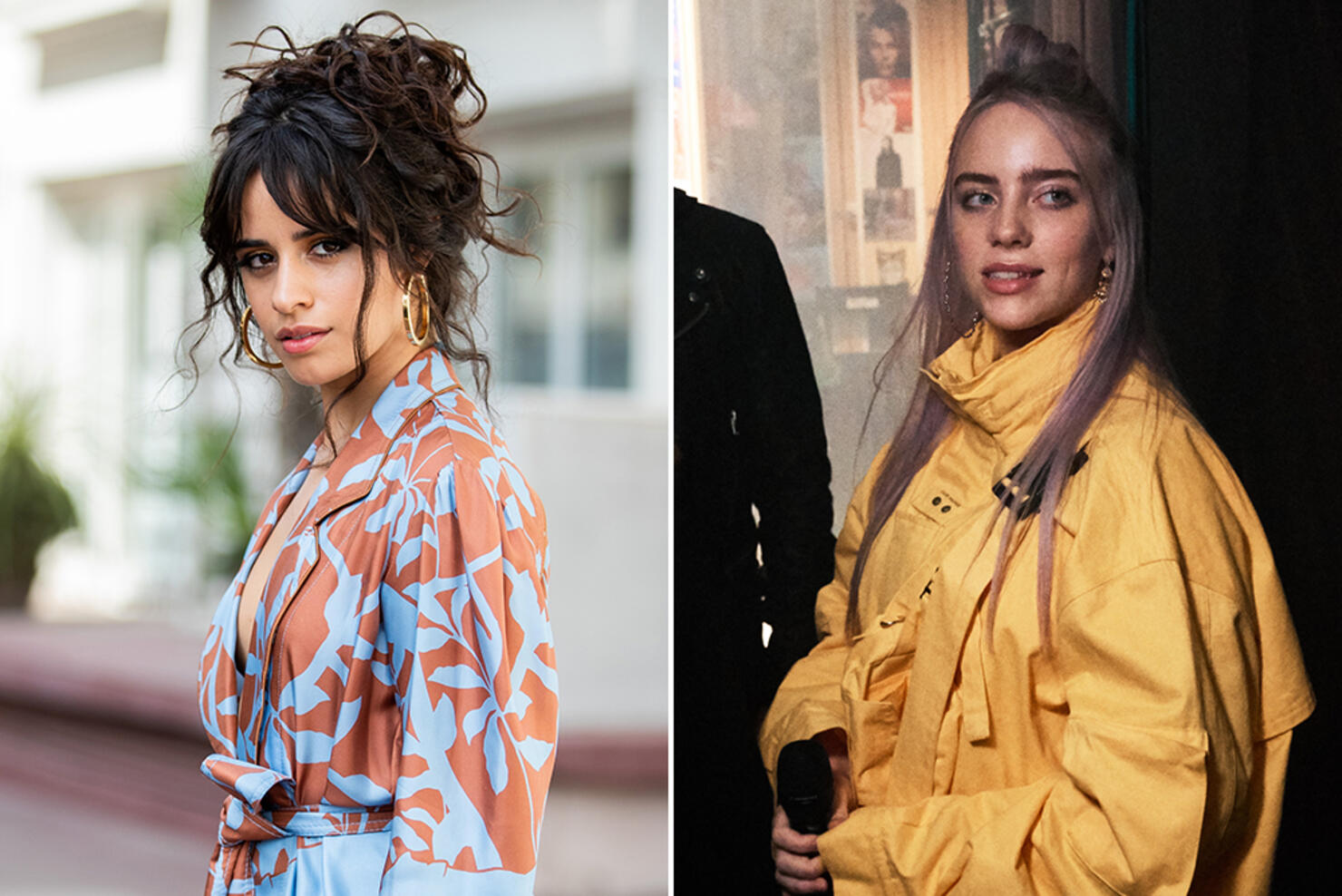 7. Dave Grohl
At 'Pollstar Live!', the largest music conference in the United States, Dave Grohl told the audience, "My daughters are obsessed with Billie Eilish... The same thing is happening with her that happened with Nirvana in 1991. People say, 'Is rock dead?' When I look at someone like Billie Eilish, rock and roll is not close to dead!"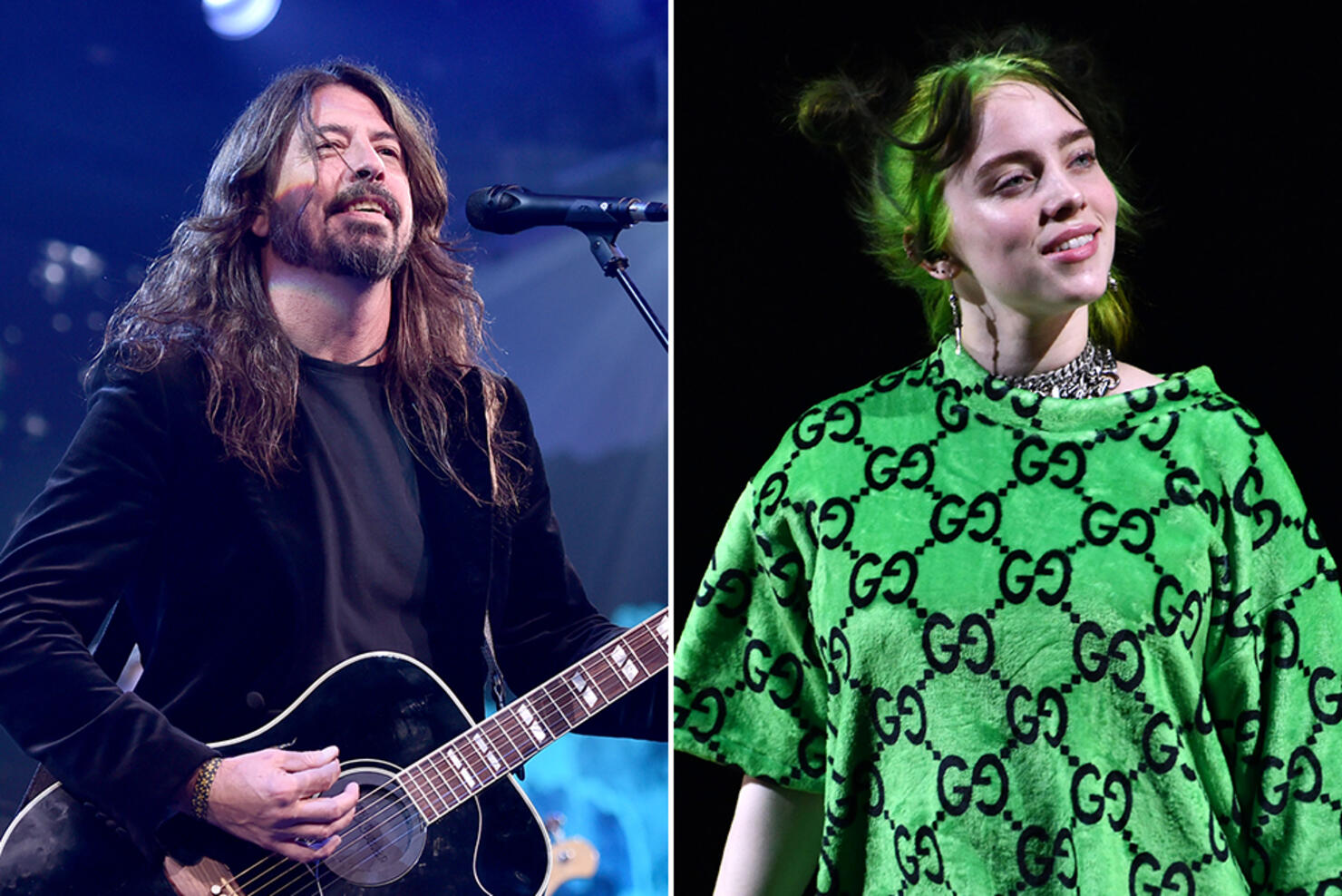 8. Sam Smith
Sam Smith had the time of his life jamming out to Billie's music when he saw her perform in London.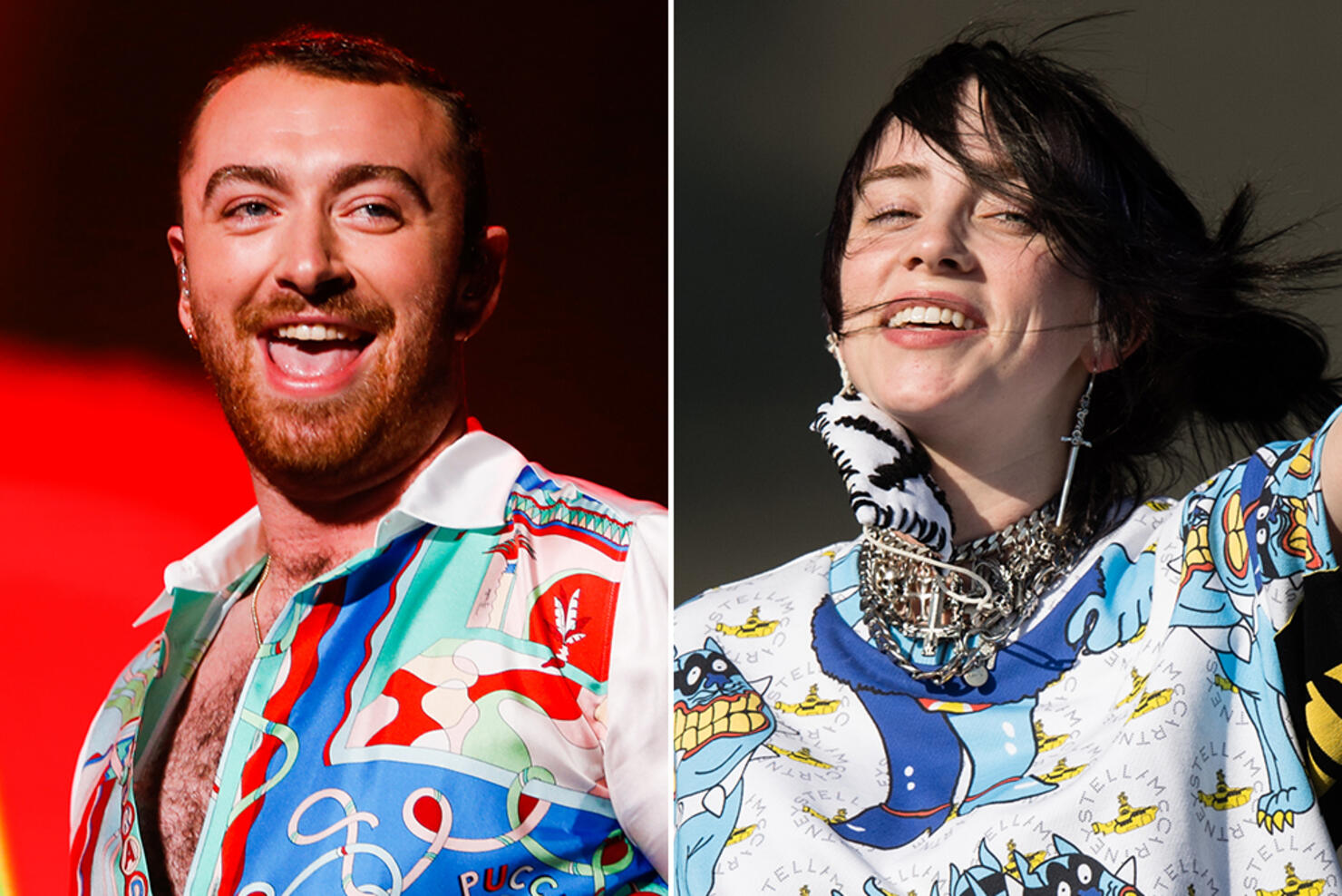 9. Tove Lo
Tove Lo stans Eilish so much that she went to the London show by herself. In an Instagram caption, Tove said she "stocked up on merch, and got super emotional cause [Billie] is the coolest f***in artist that just hits my heart."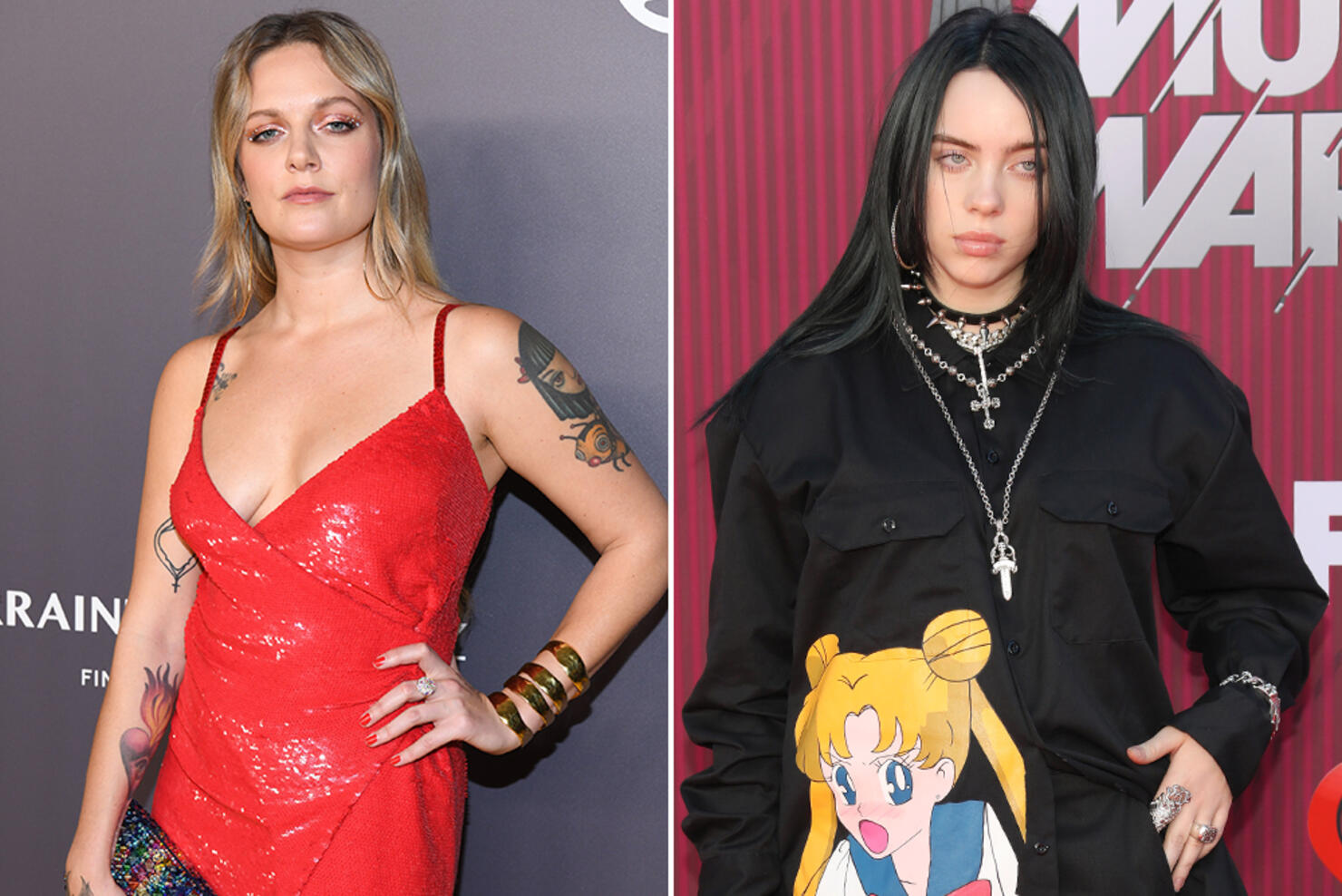 10. Jessie Reyez
Jessie Reyez met Eilish backstage at a show -- she thinks it was a Shawn Mendes concert -- and has considered her to be a sister ever since! Reyez told Billboard, "I think she's honest, she's raw, she's chill."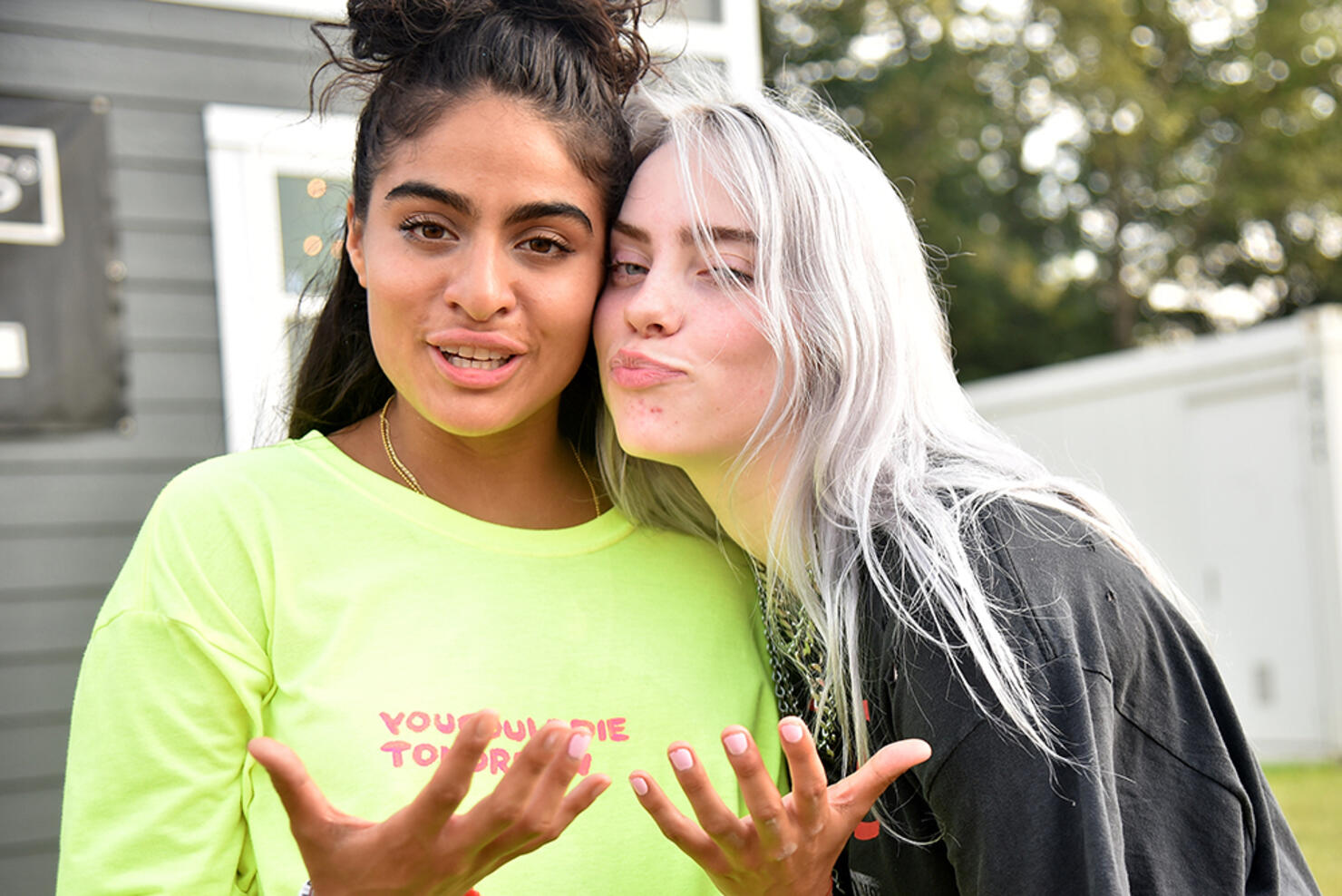 11. Bhad Bhabie
Danielle Bregoli a.k.a. Bhad Bhabie is not only a fan of Eilish, but she's also a good friend. They helped each other cope with the passing of their friend, XXXTentacion. As an artist, Bhad Bhabie thinks Billie has an incredible, one of a kind voice.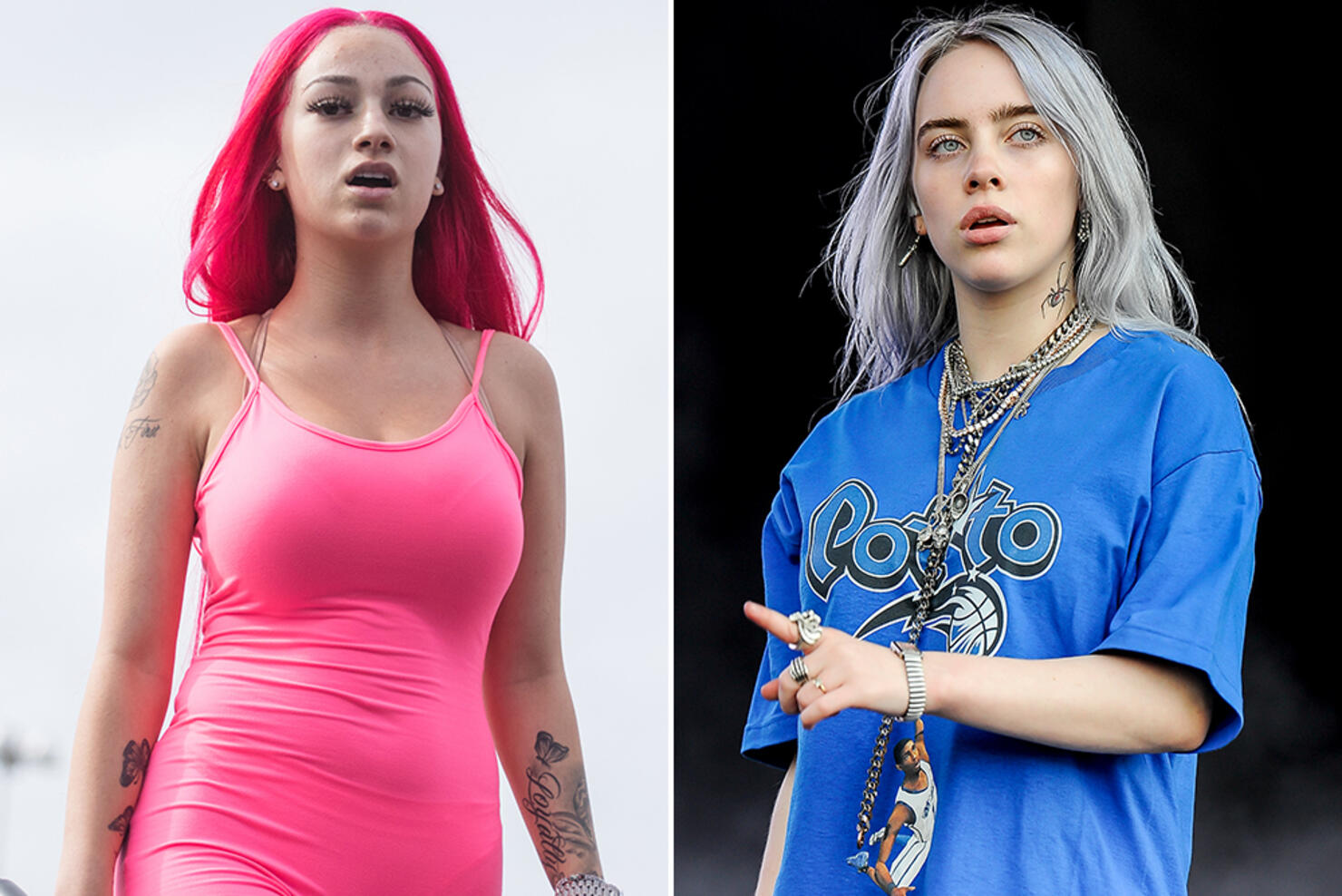 12. Lana Del Rey
People compare Eilish to Lana Del Rey, and the "bury a friend" singer spoke to the Los Angeles Times about it. She thinks it's disrespectful to Lana. They both have incredible voices, and we're glad they have gotten the chance to meet a couple of times. Now, how about a collab?
13. Avril Lavigne
Avril Lavigne congratulated Eilish on Twitter when her album came out back in March saying "it f****ing rocks!" Billie was already a huge Avril fan so this meant the world to her.
14. Tyler, the Creator
In a recent interview, Tyler, the Creator spoke about Eilish's album, When We All Fall Asleep, Where Do We Go? Not only does he like her, but he also wants to work with her! This was obviously very special to Billie, and after hearing his kind words, she took to Instagram to write "i would be nothing without you tyler.. everyone knows it."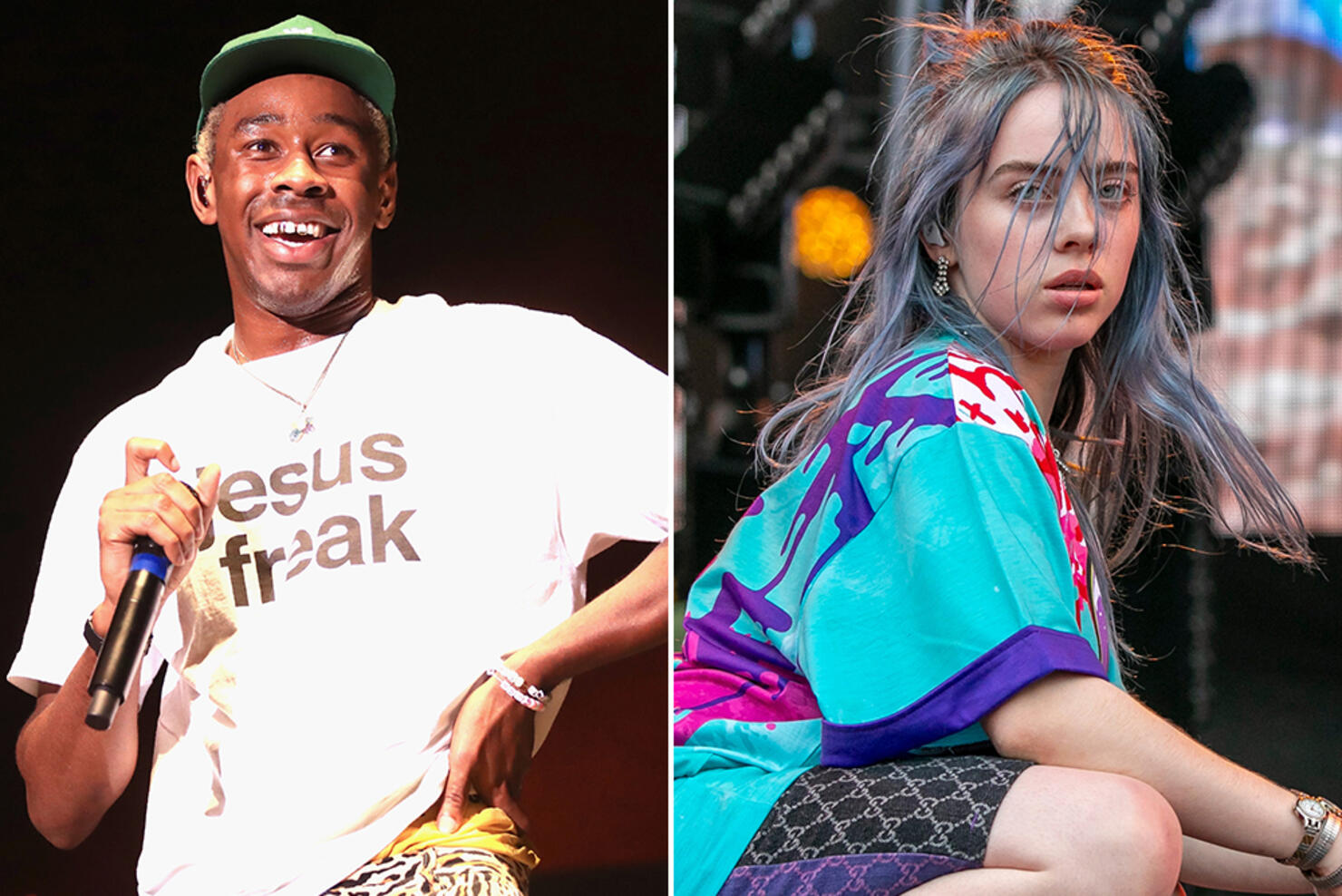 15. Katy Perry
Katy Perry posted a photo with Eilish at Coachella saying, "Beings like her don't enter our orbit often."
16. Hayley Williams
The Paramore front-woman Tweeted, "I am a grown woman losing her s**t to this new @billieeilish."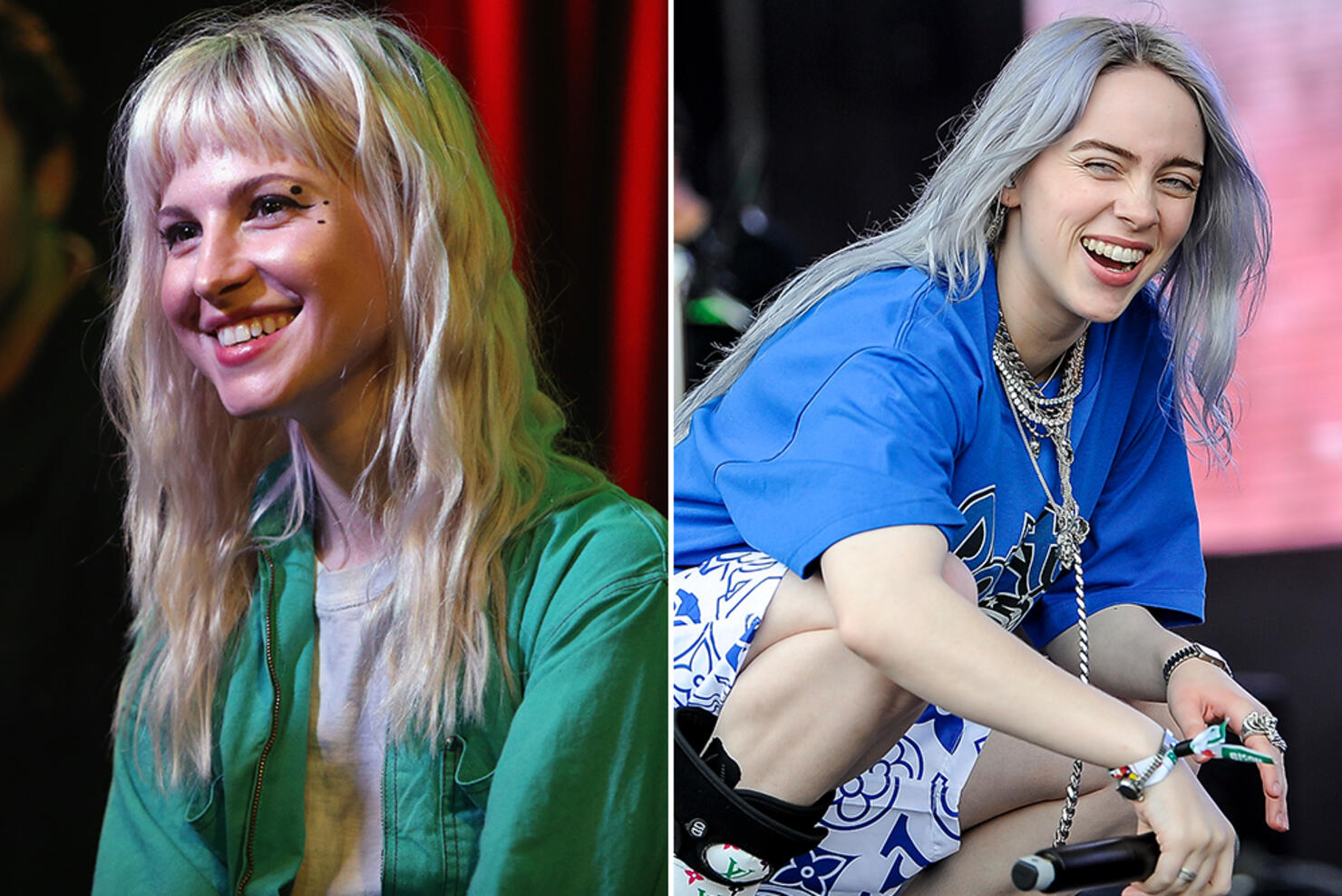 17. Lorde
Lorde praised Billie's cover of Michael Jackson's "Bad."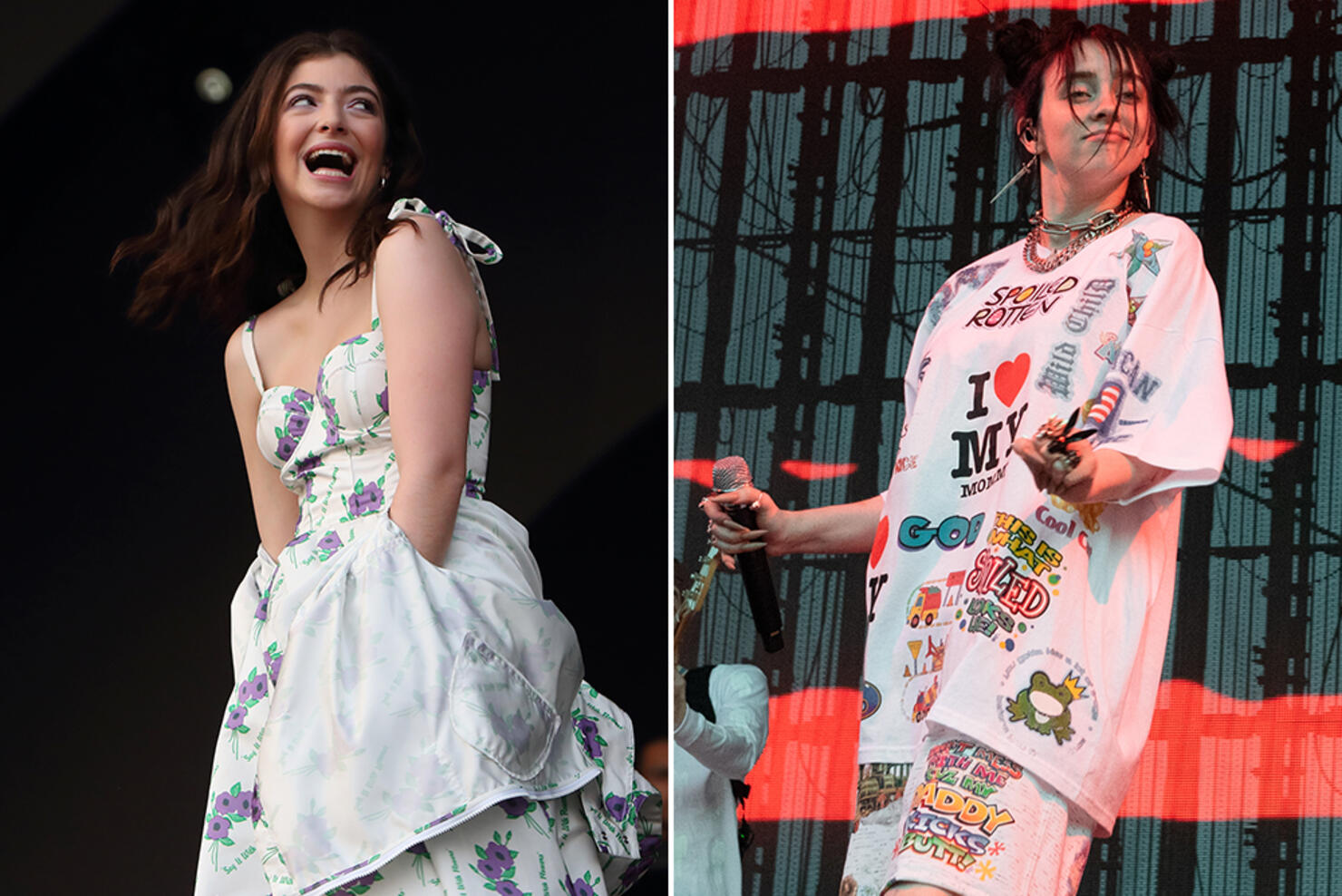 18. Thom Yorke
The Radiohead front-man took his daughter to the Billie concert in London. Yorke enjoyed the show himself, and he told The Times "She's doing her own thing. Nobody's telling her what to do."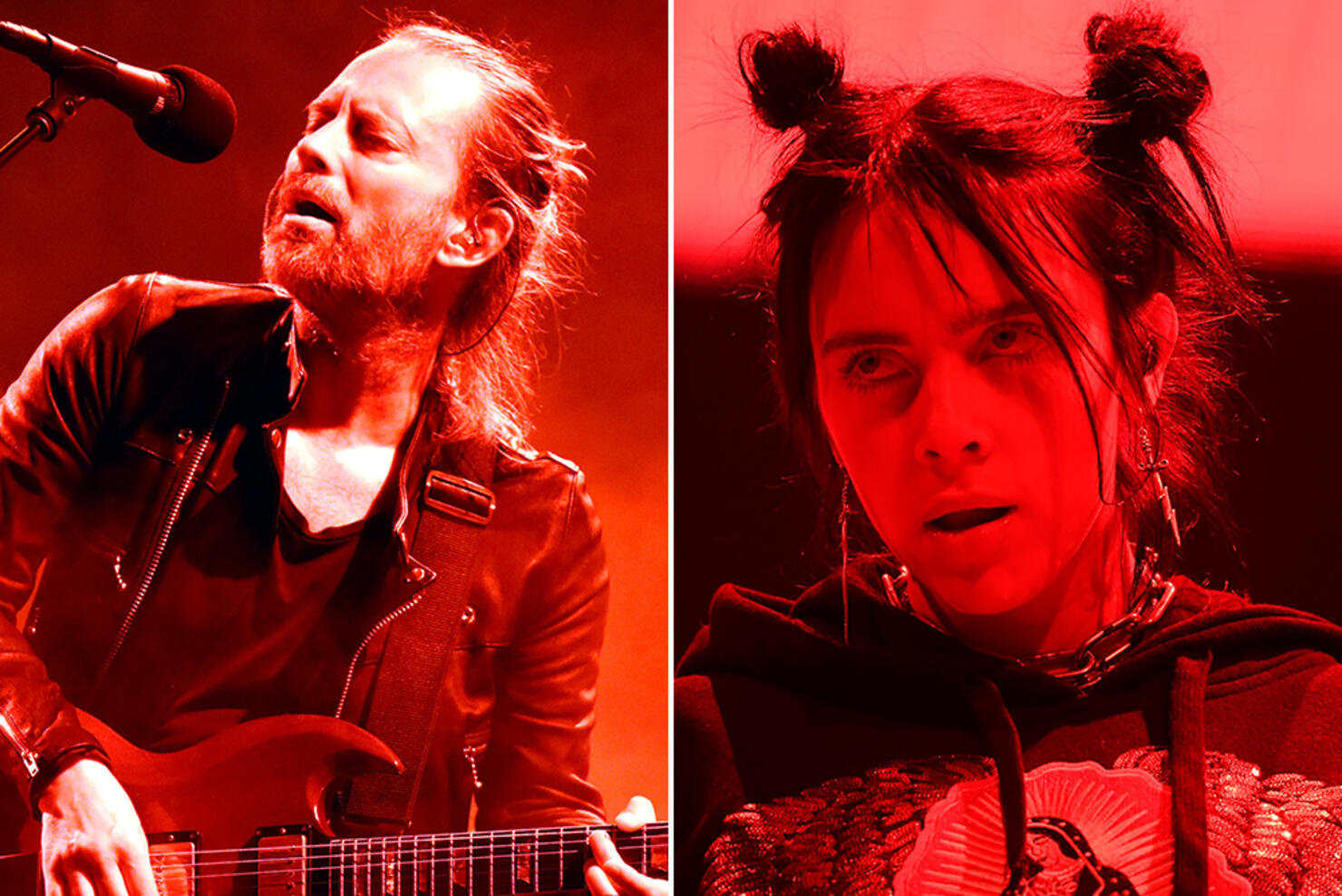 19. Mackenzie Ziegler
The dancer/singer/actress gave Eilish a major shoutout during a video segment with Teen Vogue and claims "bad guy" is her hype song.