Maren Morris Reveals The Moment She Went From Songwriter To Singer
By Lindsey Smith
July 29, 2019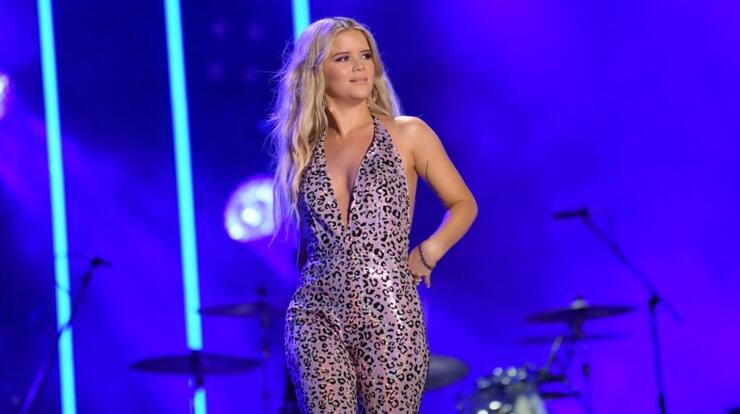 Chances are you've recently hummed along to a Maren Morris song in your head. Whether it's been "My Church, "The Middle," or "GIRL," her songs have an infectious way of getting stuck in your head all day.
The country singer recently opened up to Rolling Stone magazine about the way she's been able to bend genres, her new powerhouse supergroup, the Highwomen, and the moment she realized she wanted to be a singer instead of just a songwriter. 
Many may know Morris as a fresh face of country music and have seen her on tour with Keith Urban, Sam Hunt, and her own headlining shows but there was a moment before her career took off when she decided she wanted to stay in the background and be a songwriter.
"My only experience of touring was in Texas at bars, where I was background music for people getting hammered," she explained. "That was the only context I had for being an artist onstage. So when I moved to Nashville, I was like, 'The Texas circuit was enough for me, so I'm going to be behind the scenes and hopefully write great songs for major artists.'"
Thankfully, during one writing session Morris realized being onstage singing her songs was exactly where she needed to be. While in L.A. writing her smash hit "My Church," the singer realized she couldn't sell her song to another artist and had a visceral reaction when she even thought about it. "I felt like I would break out in hives if someone else sang those words," she confessed. "That had never happened to me before."
Maren Morris is performing at this year's Daytime Stage at the iHeartRadio Music Festival in Las Vegas on September 21st alongside a lineup of incredible rising stars. A lineup of superstars are also set to perform on the main stage at T-Mobile Arena throughout the weekend, and fans across the country can tune in and watch an exclusive live stream of the show via The CW App and CWTV.com. Then, on October 2nd and 3rd, relive all of the epic performances from the weekend during a televised special on The CW Network at 8pm ET/PT. And leading up to the official television special, The CW will also air an hour-long Best Of Special on Sunday, September 29th at 8 p.m. ET/PT.
Photo: Getty Images