Brian Wilson "Feeling 100% Better" After Halting Tour Due To Mental Health
By Andrew Magnotta @AndrewMagnotta
July 30, 2019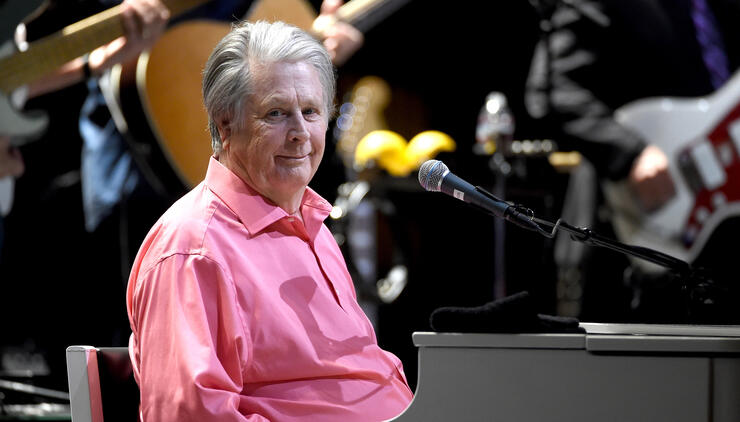 Brian Wilson is ready to begin touring again after putting his summer concert tour on hold to deal with some concerning health issues.
The former Beach Boys' bassist's website provided the update on Monday, saying the tour begins August 7.
"Brian's been feeling 100% better and wanted to let his fans know before his upcoming tour," the statement read.
Wilson himself then added thanks to "everyone for your cards and best wishes. Your concern and love just blows me away."
The news was accompanied by a photo of a slimmed-down Wilson sitting outside at a table piled high with letters from fans.
The composer has a long history of mental health struggles. He said in a statement in early-June that his latest battle with depression-like symptoms came after he underwent his third back surgery in a year.
Wilson noted that each surgery left him physically stronger, but after the last one he began to feel "pretty strange and it's been pretty scary for a while."
He emphasized that he knows his ailments better than anyone, and he suggested that his latest issue was so concerning because it was unfamiliar.
"[I]t's not good for me to be on the road right now," he wrote.
Wilson has a run of concerts in August in which he'll be performing the Beach Boys' classic Pet Sounds for what he says will be the final time. He has also teased new music in the works this year.
Get all of Wilson's tour dates here.
Photo: Getty Images
Chat About Brian Wilson "Feeling 100% Better" After Halting Tour Due To Mental Health