Lady Gaga Caught Kissing Audio Engineer During Brunch In Los Angeles
By Regina Star
July 30, 2019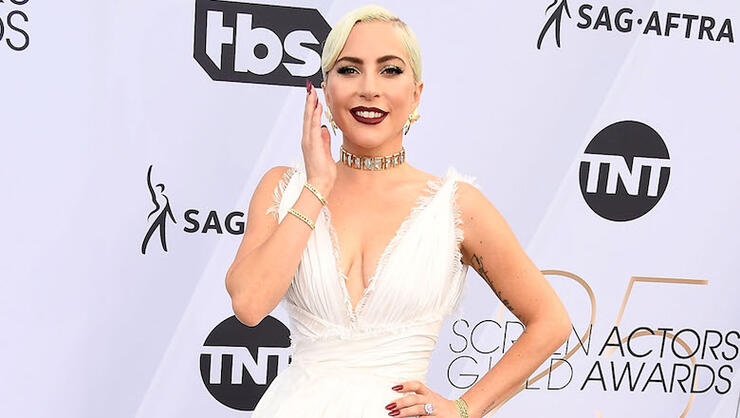 Does Lady Gaga have a new man?
According to what witnesses told PEOPLE, the Grammy-winning musician was locking lips with her monitor engineer Dan Horton during the pair's brunch date in Studio City, California. Gaga and Horton were dining out at Granville restaurant, where neighboring diners said the couple looked to be "more than friends" and were "smooching multiple times" while enjoying a bite to eat.
In one of the numerous images published over at PEOPLE, the 33-year-old superstar bends down to kiss the 37-year-old tech man right on the mouth. "She seemed confident and in a good place," the diner said of the duo, who apparently picked up beverages over at the health eatery Lemonade before returning to Granville.
"Ironically, she had a table in the front near the sidewalk, so she was clearly okay with being seen. She seemed very happy when interacting with the guy she was with," the diner continued.
So who is Holton, exactly? Per his LinkedIn page, the Nashville native is the owner of Audio Engineering Consulting Group, which has worked with numerous pop stars including Bruno Mars and Camila Cabello. He was also previously married to actress Autumn Guzzardi.
Gaga, as you know, broke off her engagement with ex-fiance Christian Carino back in February. Since then, she's been romantically linked to a number of actors, most infamously to her Star Is Born co-star Bradley Cooper and to Avengers star Jeremy Renner. This isn't the first time Mother Monster's turned heads for planting a kiss on her employees. She made headlines a few months ago when she pecked her married bandmate during a live show as well.
Gaga has not confirmed any dating rumors at this time.
Photo: Getty Imags
Chat About Lady Gaga Caught Kissing Audio Engineer During Brunch In Los Angeles