Heavy Montréal Is North America's Destination Hard Rock Festival
By Andrew Magnotta @AndrewMagnotta
July 31, 2019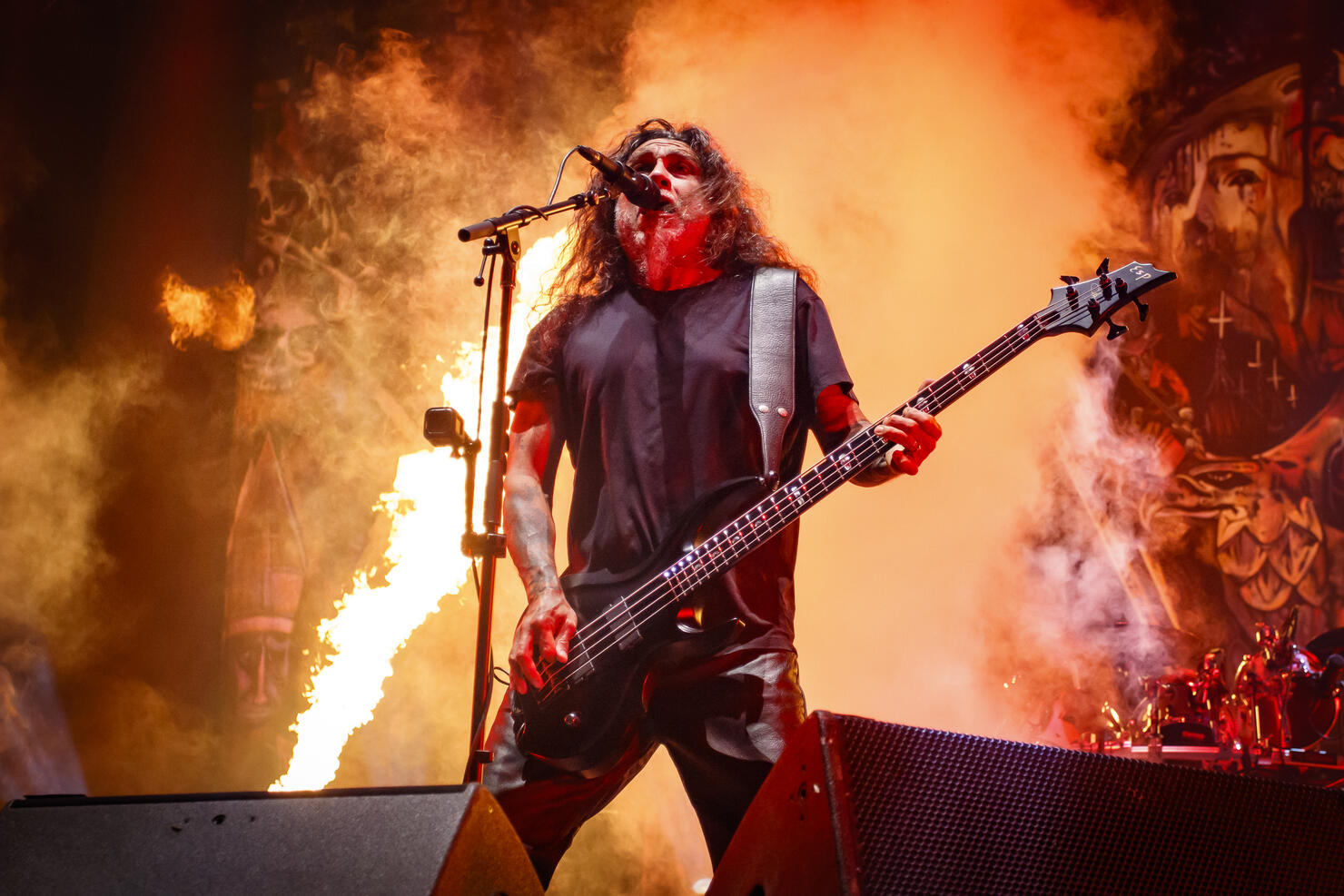 Top notch organization, a unique location and diverse programming have cemented Heavy Montréal as a world class music festival experience.
With a few days to reflect on my second Heavy Montréal in four years, I'm convinced that I'll make this a regular summer trip.
This past weekend's festivities marked 10 years since Heavy Montréal's inaugural presentation, and there's not much the organizers have left to smooth over after the 2019 version.
For starters, the festival is privileged with an idyllic setting at the center of Parc Jean-Drapeau, across the St. Lawrence River to the east of the city. Accessing the park via metro is quick, easy and cheap, and the train drops you off right in front of the festival gate.
Artists and festival organizers would both point to the fans for making Heavy Montréal 2019 a success. And a theme from the weekend was how active the audiences were for every band on each of the four stages over the two days.
There's a lot to enjoy at Heavy Montréal, and finding respite to keep you fresh for the next act was easy. The festival grounds are dotted with trees, woods and other forms of shelter from the sun. This year, there was even a large fountain in the middle of the grounds where fans could cool off with a view of the main stages.
In addition to the favorable U.S./Canadian exchange rate, concessions at Heavy Montréal are diverse and competitively-priced compared to the festival's American counterparts. There spots all over the festival grounds where people can hydrate for free, and bottled water doesn't cost more than a couple dollars.
Heavy Montréal 2019 boasted a powerhouse lineup led by Ghost on Day 1 and Slayer on Day 2, playing the band's final Canadian show.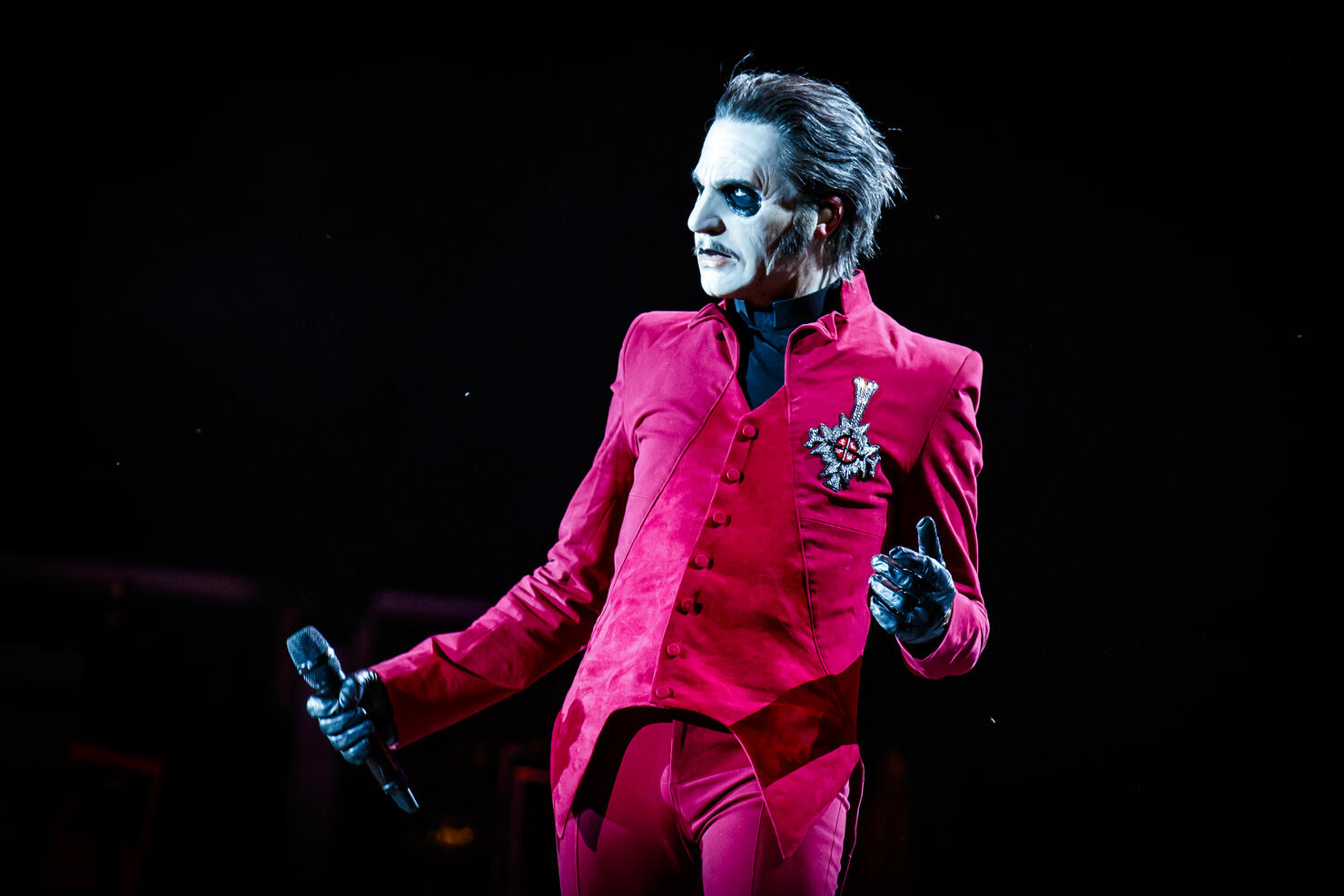 Day 1 - Saturday
Ghost's pristine headlining set Saturday night left little doubt as to why the Swedish rockers, whose image so delightfully contradicts their music, are one of rock's top drawing bands today. You'd be hard-pressed to find a band with a more entertaining live presentation. While Ghost is known for its spectacle and elaborate stage designs, its live pageantry is an accoutrement to astonishing musicianship and brilliantly-crafted arrangements.
It seemed like every time slot on the lineup was taken up by something that was at the very least intriguing. Festival programmers did a nice job of staggering sets so fans could catch a bit of almost everything if they had a plan and hustled from stage to stage. For the most part, there was at least one band in every time slot that I wanted to see.
The one void in the lineup for me the entire weekend was the Saturday sub-headliners. While Saturday's main support act, Evanescence, was dynamic; the band was introverted on stage with little crowd interaction. Still, Amy Lee's voice was strong and the band delivered a crowd-pleasing setlist. It was a strange vibe, but that might have been no thanks to Godsmack, which played on the opposite stage right before.
Godsmack front man Sully Erna was apparently the only festival performer who didn't see the gross cliché in begging female audience members to take their shirts off for him. Erna's creepy uncle bit hit a crescendo when he actually used the word "boobies" during a monologue encouraging men in the crowd to find a nearby woman to lift up onto their shoulders. Steel Panther put on a similar act earlier Saturday, but that was to get laughs. Erna came off like he was doing it solely for his own enjoyment. It doesn't help that he could barely sing or play guitar, let alone do both at the same time.
Beyond the unintentional comedy of Godsmack, we were treated to the real thing with Steel Panther earlier in the afternoon. Killswitch Engage and Hatebreed played back-to-back on the main stages after All That Remains performed on the Scéne De La Forêt in what felt like a festival-wide effort to acknowledge the influential mid-'00s New England metalcore movement.
We entered the festival grounds on Saturday to the sound of Star Wars-inspired metal band Galactic Empire's take on the films' "Imperial March," and I couldn't imagine a better way to forecast the epic weekend. Fever 333 caused a buzz with their politically-charged set. But looking back I remember the energy more than I do the music, particularly front man Jason Aalon Butler's inexplicable feud with a stage monitor (he eventually triumphed).
There was modern prog metal mastermind Devin Townsend's acoustic set in the forest early Saturday, as well. Devin put his incredible voice on display, singing acoustic arrangements of songs from his various solo projects and Strapping Young Lad, while also hilariously trying to explain how he was allowed in with an acoustic guitar.
Day 2 - Sunday
Seeing Slayer on the iconic metal band's farewell tour was reason enough to make the trip north. The band charged through a set of its most beloved music Sunday night with accompaniment from some truly stunning pyrotechnics. The band's mix was outstanding and the playing was stellar (there was one snafu at the very end of "Disciple"). It's easy to appreciate guitarist Gary Holt's creative take on the late-Jeff Hanneman's lead playing. Holt also paid tribute to Hanneman later in the set when he switched to a custom-painted ESP guitar, modeled after Hanneman's favored 'Heineken' logo axe.
After a battery of neck and back issues, front man Tom Araya doesn't move on stage much nowadays, but the video team did an excellent job of capturing his face as he belted out Slayer's most blasphemous lyrics. Araya looked remarkably placid with his shoulders and facial muscles relaxed, his eyebrows furrowed slightly. But rather than seem disengaged, the bassist's presence was captivating, as he appeared to look into the eyes of fans in the pit, as if delivering a sermon.
I'll never forget how Araya lingered on stage for a few minutes after the band's final bow, walking from one side to the other to look out into the audience, savoring the moment and the faces, as if to say, "No, I really mean it; thank you!" I don't know if I saw a tear in his eye, but nearly shed one myself. Slayer has taken its lumps over the years, and while no one is happy to see the band go away, you have to respect it doing it on its own terms.
Anthrax's set all but assured us that despite Slayer's impending retirement, New York's thrash metal institution isn't going anywhere. Anthrax, which had just been inducted into the Hall of Heavy Metal History the day before, provided enough energy to power the weekend's biggest mosh pit. Joey Belladonna was pitch-perfect as usual, and you couldn't help but feel Anthrax was making a case for top-billing at next year's festival.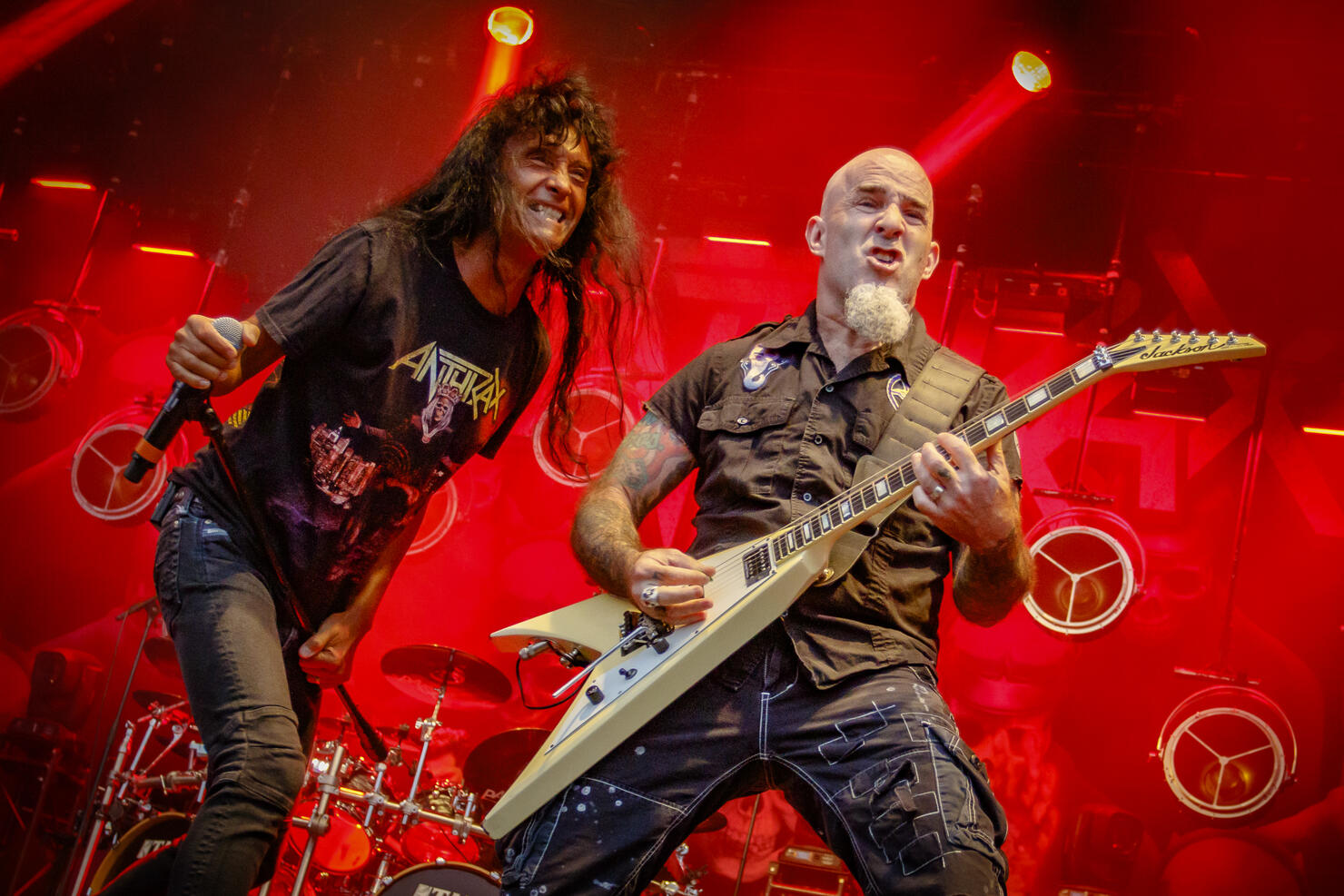 Three records deep with his band's current lineup, Slash, Myles Kennedy & the Conspirators stuck to a set of their own tunes, with the exception of a rendition of Guns N' Roses' "Night Train." The crowd was completely on board, giving the newer tunes and the band's incredible playing their due respect.
Before the headliners, Maryland-based funky blues rockers Clutch — one of the most reliable live bands around — provided a perfect late-afternoon elixir for tired ears with a set of mostly recent work, plus "Mob Goes Wild" (which shouts-out Canada in the lyrics) and "Electric Worry."
But if Clutch wasn't your thing, and you'd rather mosh than nod your head, the programmers cleverly booked hardcore legends Terror on the forest stage. As someone who both loves Clutch deeply and was really stoked to see Terror, this was the only conflict of the heart I ran into all weekend.
While I don't know Atreyu's music well, the band earned my respect with an airtight set, full of positive energy. I was impressed at how co-lead vocalists Brendon Saller and Alex Varkatzas supported one another. Saller's vocals never came at the expense of his drumming and Varkatzas seemed comfortable even when it wasn't his turn on the mic.
The booking of sludge metal pioneers Corrosion of Conformity and SoCal stoner rockers Fu Manchu back-to-back on the forest stage felt like a personal favor to me. CoC's songwriting with Pepper Keenan in the band has always been seamless. The band delighted in the opportunity to play a heavier set for a willing crowd. Fu Manchu's particular brand of fuzzy, skatepark psych-rock sounded live just like it does on record, and the band paid tribute to Blue Oyster Cult in the first half of its set with a well-received cover of "Godzilla."
Final Thoughts
I haven't been to every rock festival on this continent, but I've been to many over the past 10 - 15 years. In this, my second Heavy Montréal, it's abundantly clear that the organizers acutely understand what people want out of a music festival.
Montréal is a fun city with friendly people, great food and lots of sights to see. The Heavy Montréal festival is a reflection of that unique character, with a diverse lineup representing almost every sub genre of hard rock and metal in a mix of legacy artists and exciting veteran and young acts.
The food and beverage options are as diverse as the music programming, and fans were also treated the Heavy Mania wrestling promotion that set up shop beside the main stages. Marshall amplifiers, ESP guitars, Ibanez guitars and Tama drums all had installations on site to appeal to the large percentage of musicians among the festival goers.
Hopefully Heavy Montréal continues to keep a good thing going into the 2020s. I plan on being there to experience it.