Brendon Urie Shares Full Version Of Metal Song: Watch
By Katrina Nattress
August 2, 2019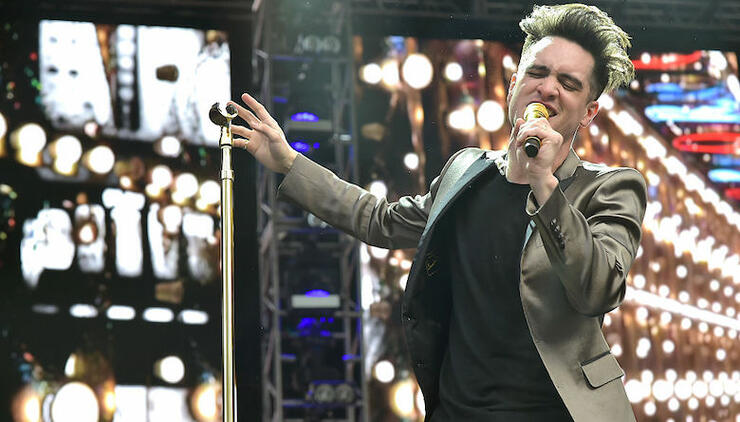 Brendon Urie is all about his new metal project, and he can't stop showing it off to fans. Earlier this week, he played a clip of one of his new tracks on his Twitch livestream — something he admitted he wrote while he was "stoned and drunk in my room" — and during his livestream on Thursday (August 1), he took it one step further by sharing a whole song, breakdowns, growling vocals, and all.
Although the song itself is quite entertaining (who could picture Urie yelling heavy metal lyrics?) the best part about the video is his facial expressions. He's rocking out, but then at one point just starts cracking up. At the end of the song the Panic! At The Disco frontman reveals the reason why he needs his bandmate, guitarist Mike Naran.
"See this is why I need Mike. This ending needs solos," he confessed.
Watch the video below.
Chat About Brendon Urie Shares Full Version Of Metal Song: Watch